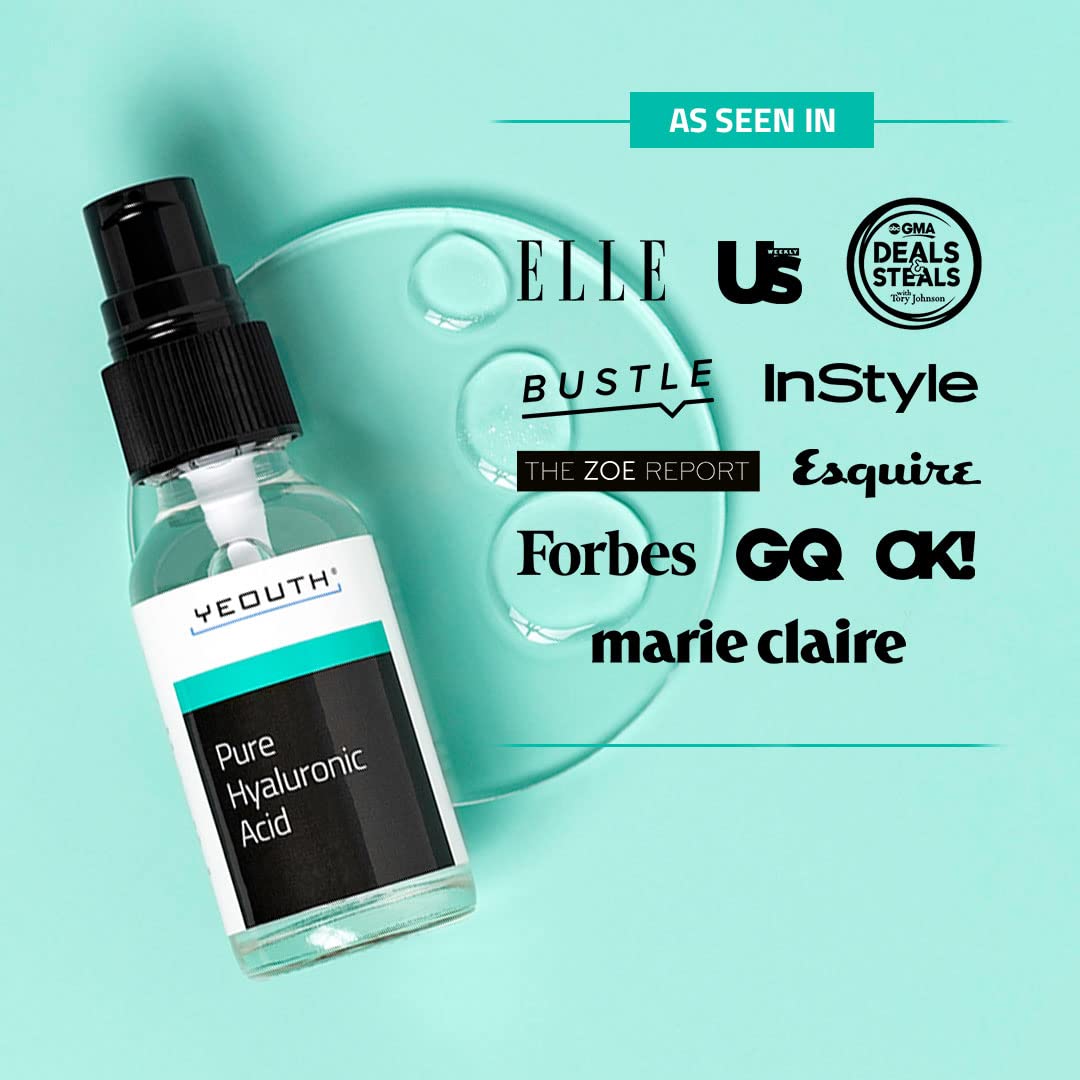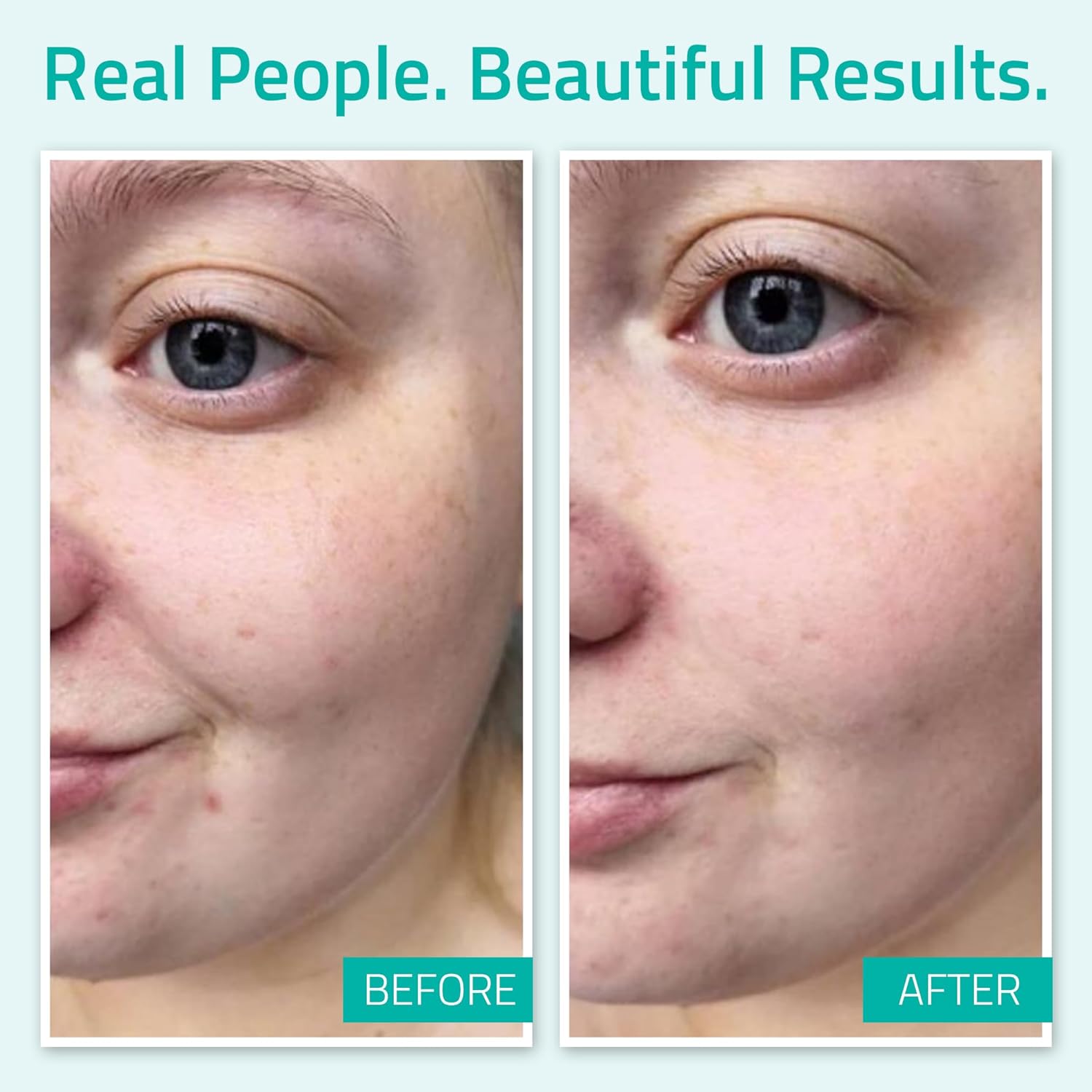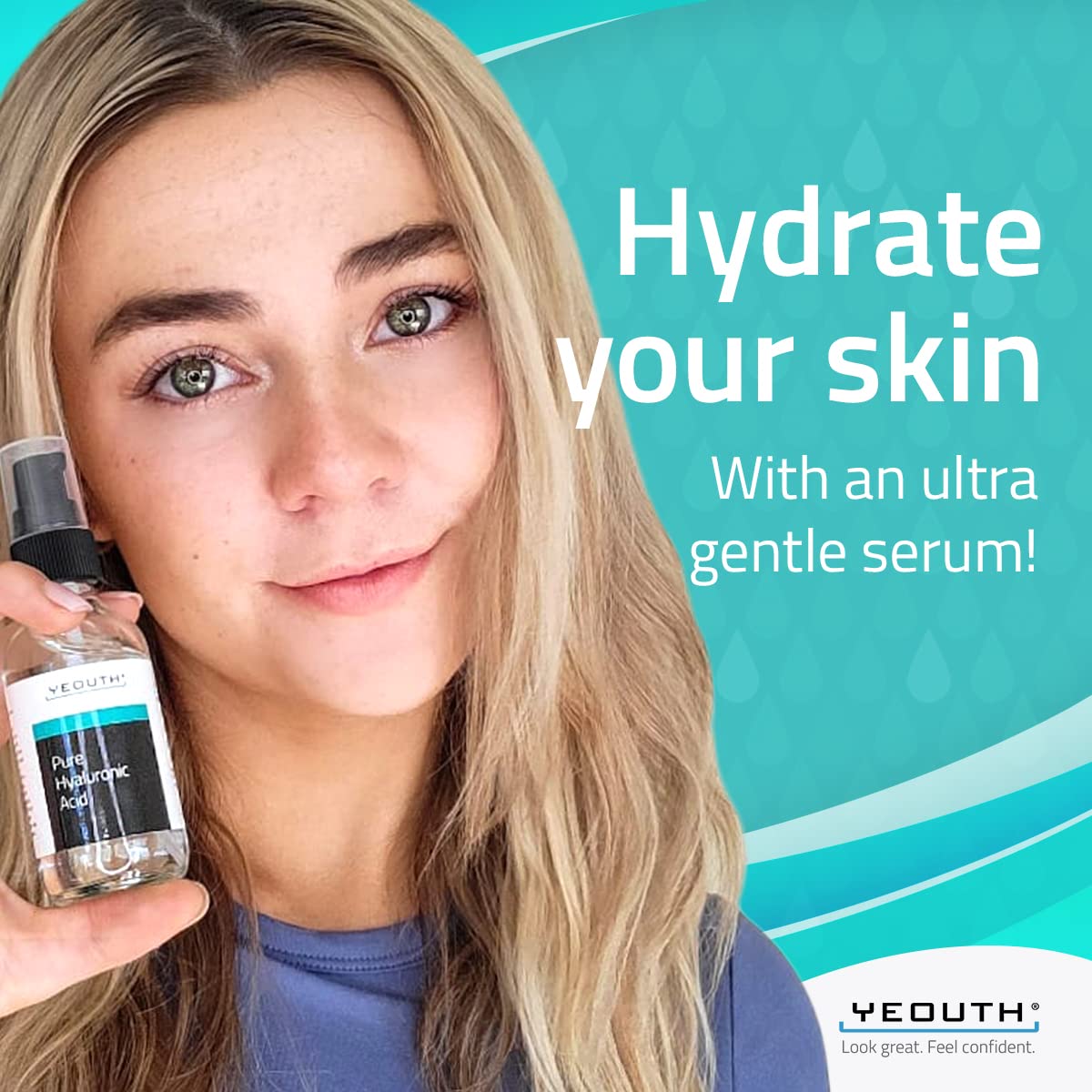 Regular price

$17.45

Sale price

$14.99

Unit price

per
10 customers are viewing this product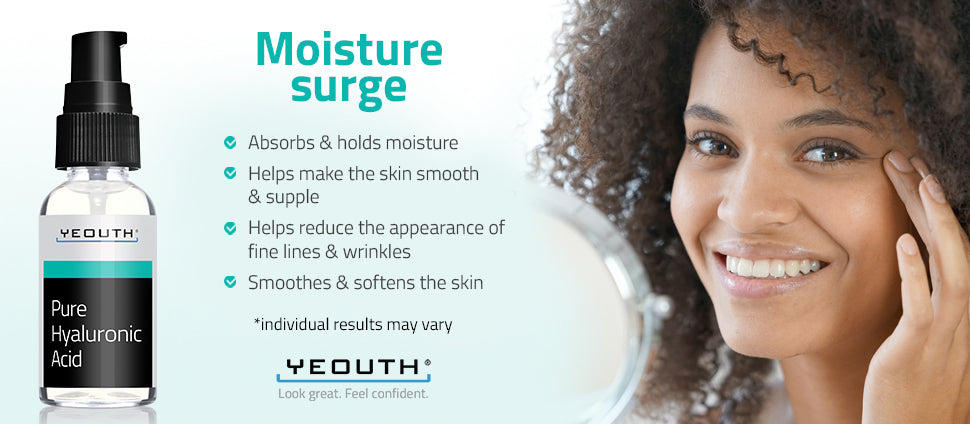 YEOUTH Pure Hyaluronic Acid Serum is a gentle serum designed to hydrate and moisturize the skin. Hyaluronic acid is a natural substance found in the body that helps retain moisture, but its levels decrease as we age, leading to dryness and fine lines.
Happy skin is well-hydrated skin! The YEOUTH Pure Hyaluronic Acid Serum, made of 100% pure hyaluronic acid, provides deep hydration to dry skin, restoring its moisture levels and suppleness. With its gentle formula, this serum can also help reduce the appearance of fine lines and wrinkles, resulting in a smoother, softer, and more youthful-looking complexion.
It is suitable for all skin types, including sensitive skin, and can be used alone or in combination with other serums.
How this product will help you
Intensely hydrates and replenishes thirsty skin for a healthy, softer and more youthful appearance

Plumps the skin and minimizes the appearance of fine lines and wrinkles

Improves your skin's moisture levels 

Safe for all skin types

Toxic-twelve free

Guaranteed results
What each key ingredient does
Hyaluronic Acid is a naturally occurring compound in the skin that attracts water molecules. It is a humectant that holds up to 1,000 times its weight in water to replenish skin moisture levels.
*Individual results may vary
Use this product day and night.

Wash face with YEOUTH Facial Cleanser and pat dry. Spritz face with YEOUTH Balancing Facial Toner. While face is still damp, dab a dime-sized amount of YEOUTH Pure Hyaluronic Acid onto skin and allow to absorb. Follow with YEOUTH Moisturizer.

YEOUTH Pure Hyaluronic Acid works well on the neck, chest and back of hands, as well.

Try with YEOUTH Hyaluronic Acid Plus which helps target collagen loss and damage from free radicals.
Aqua/Water/Eau, Sodium Hyaluronate, Phenoxyethanol.