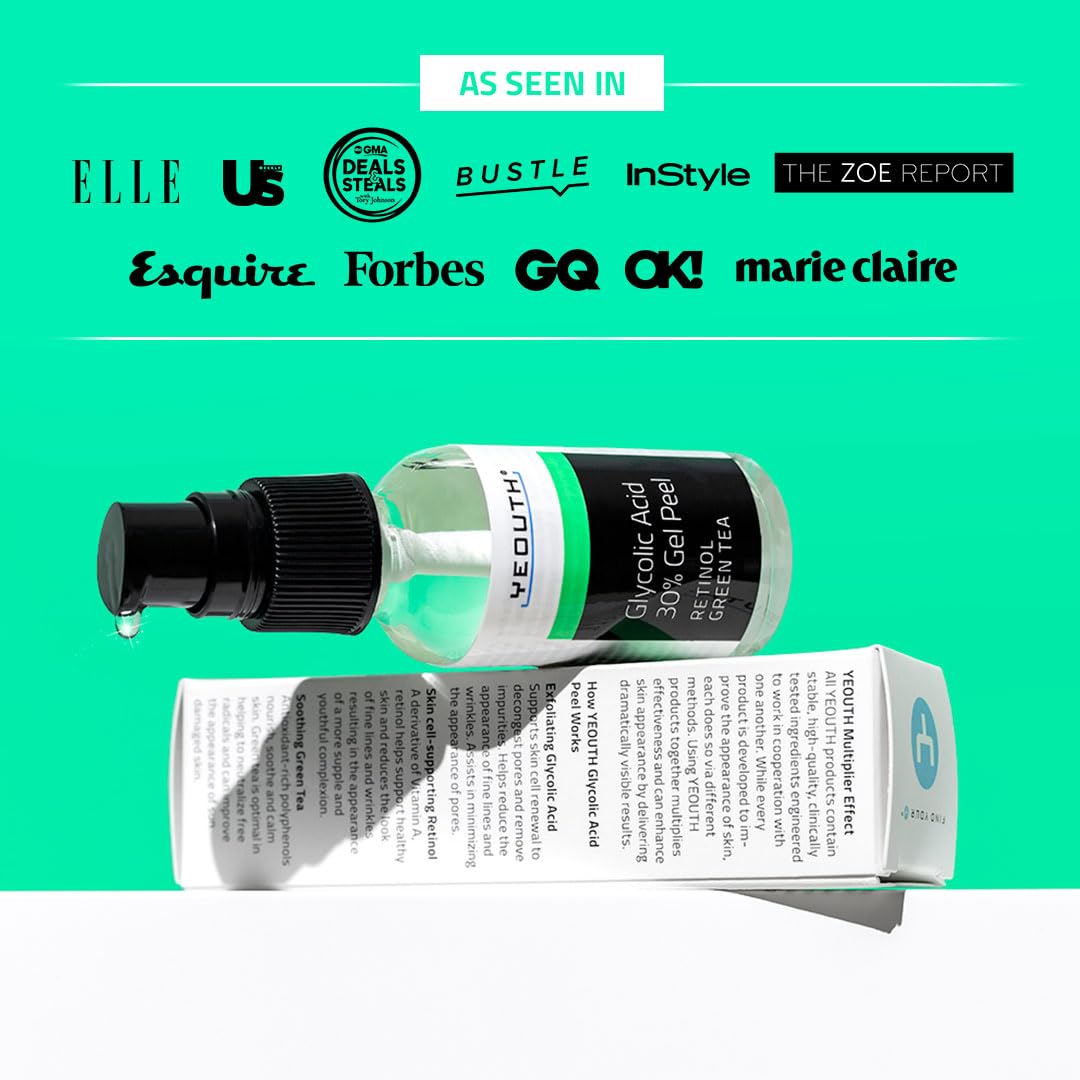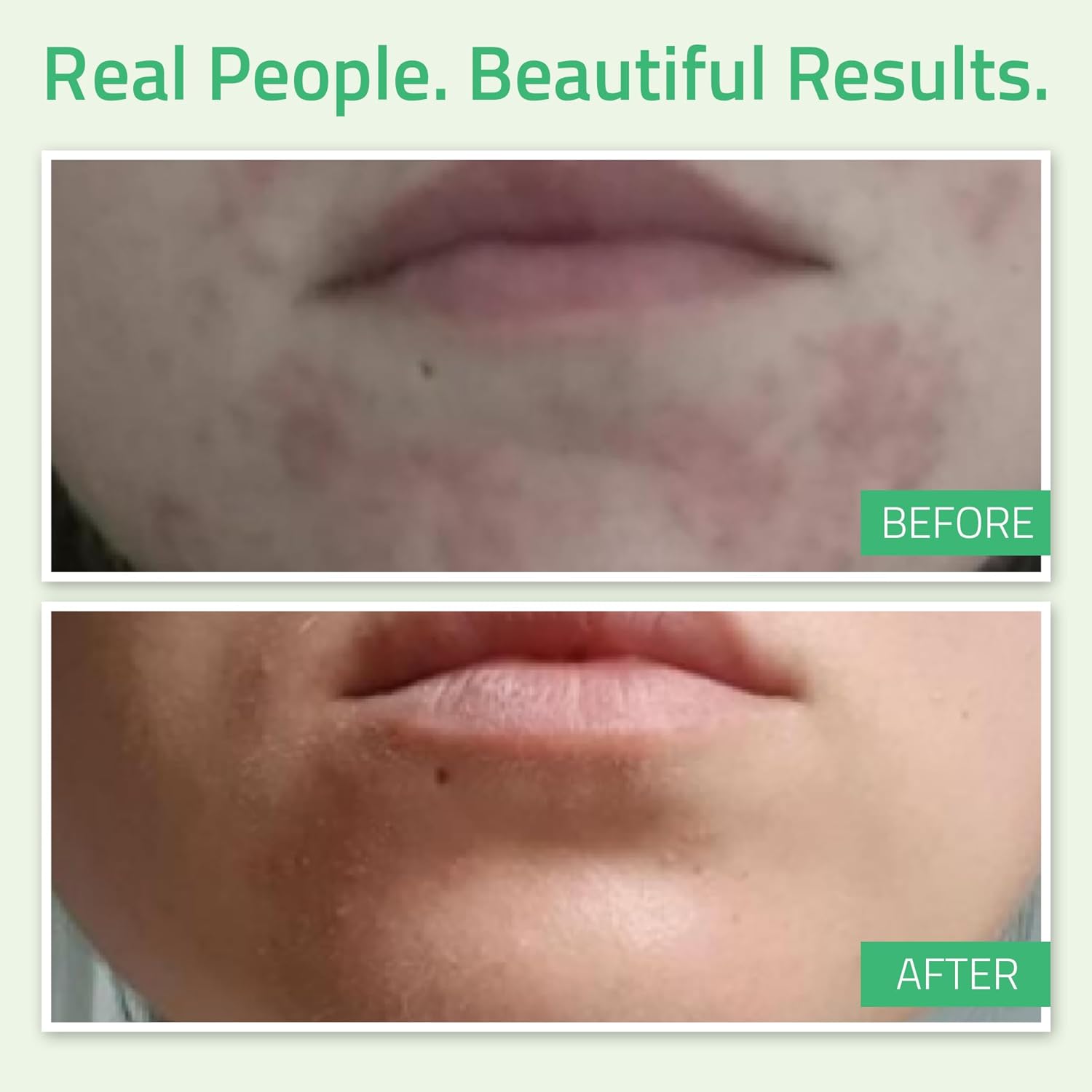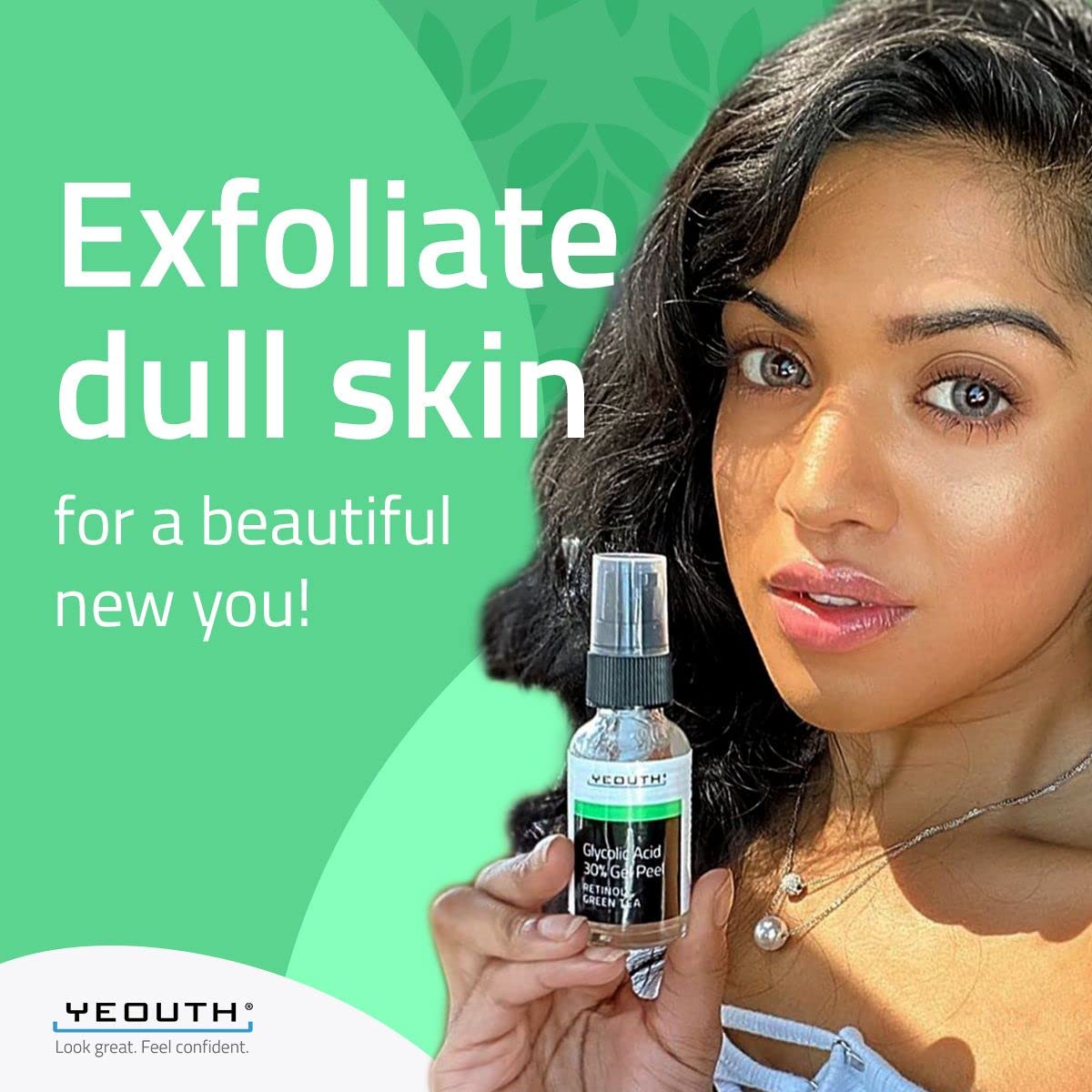 Regular price

$28.49

Sale price

$17.99

Unit price

per
10 customers are viewing this product
YEOUTH Glycolic Acid Gel Peel a do-it-yourself chemical peel formulated to exfoliate the skin, revealing a smoother, brighter, and more even complexion. This peel works to remove dead skin cells, unclog pores, and improve the appearance of skin elasticity, resulting in a more youthful, radiant appearance.
This peel is also infused with Retinol and Green Tea, two powerful ingredients that work together to fortify the skin and promote clarity. Retinol, a form of vitamin A, helps to reduce the appearance of fine lines and wrinkles, while Green Tea provides antioxidant protection from environmental factors and helps to soothe and calm the skin.
Whether you're dealing with dullness, uneven skin tone, or acne-prone skin, this peel can help. It works to minimize the appearance of pores and breakouts, leaving your skin looking smoother and more refined.
How this product will help you
Helps deep clean pores and encourage skin clarity

Reduces the look of fine lines and wrinkles

Helps brighten the skin

Fights breakouts and blackheads

Minimizes the appearance of pores

Safe for all skin types

Toxic-Twelve free

Guaranteed results
What each key ingredient does
Glycolic acid

is an excellent exfoliator and is gentle enough even for sensitive skin.

It deeply cleanses the skin to reveal a fresher, brighter, clearer complexion. 
Retinol

has been used for decades and remains the gold standard in skincare due to its powerful ability to help reduce the appearance of fine lines, wrinkles, and age spots

Green Tea, Chamomile & Cucumber Botanical Extracts

helps make the skin visibly younger, refreshed, and radiant.

 
Sunburn alert: Contains an alpha hydroxy acid which may increase skin sensitivity to the sun and the possibility of sunburn. Use sunscreen, wear protective clothing, and limit sun exposure while using this product.
Disclaimer & Agreement: It is important to determine whether you are a candidate for YEOUTH products by reading the information above. You may need to contact a physician or skin care professional to assess your eligibility to use these products. The misuse of these products can lead to injury or severe burns, we STRONGLY recommend you follow the step by step procedure as outlined in the provided instructions. By purchasing or using this product, you agree that YEOUTH and Kevgo Brands, including but not limited to "YEOUTH", or any other person, and entity related to any of our products or websites are held harmless and not in any way held responsible for any negative or damaging side effects that may be obtained from the use of any of our products, whether it was used correctly or incorrectly by any person. Use this product at your discretion.
Important: Do not use YEOUTH Glycolic Acid Facial Toner and YEOUTH Glycolic Acid  Peel at the same time in your skin care routine.
*Individual results may vary
IMPORTANT: Before applying, read the product label and insert for full instructions. Please read carefully for skin preparation, safety precautions and skin aftercare.

Application procedure: Wet face and cleanse thoroughly. Apply peel to a cotton pad or swab and smooth over face while avoiding eye area, ears and lips. DO NOT leave the peel on your face for more than 10 minutes total. Flush and thoroughly cleanse the skin with cool water.

FIRST TIME USERS: Complete a patch test before use, apply the peel for 30 seconds while determining skin sensitivity. This is an important step in determining how much time your skin can tolerate the acid before increasing the duration of the peel. The longer the peel is left on, the deeper it penetrates and the longer the recovery time.

Moisturize the skin with YEOUTH L-22 Anti-Aging Moisturizer or YEOUTH Day/Night Cream. Always wear a minimum of SPF 15 to protect the skin during the day.

Wait at least 4 weeks before applying another peel. Continue this for 6-8 weeks. Then apply the peel once a month as maintenance to attain maximum results. If you experience negative effects such as redness or burning, discontinue use.
Aqua/Water/Eau, Glycolic Acid, Octoxynol-10, Phenoxyethanol, Hydroxyethylcellulose, Propylene Glycol, Glycerin, Retinyl Palmitate, Sodium Hydroxide, Cucumis Sativus (Cucumber) Fruit Extract, Chamomilla Recutita (Chamomile) Flower Extract, Camellia Sinensis (Green Tea) Flower Extract, Symphytum Officinale (Comfrey) Leaf Extract.