WRINKLES, FINE LINES AND HOW TO TREAT THEM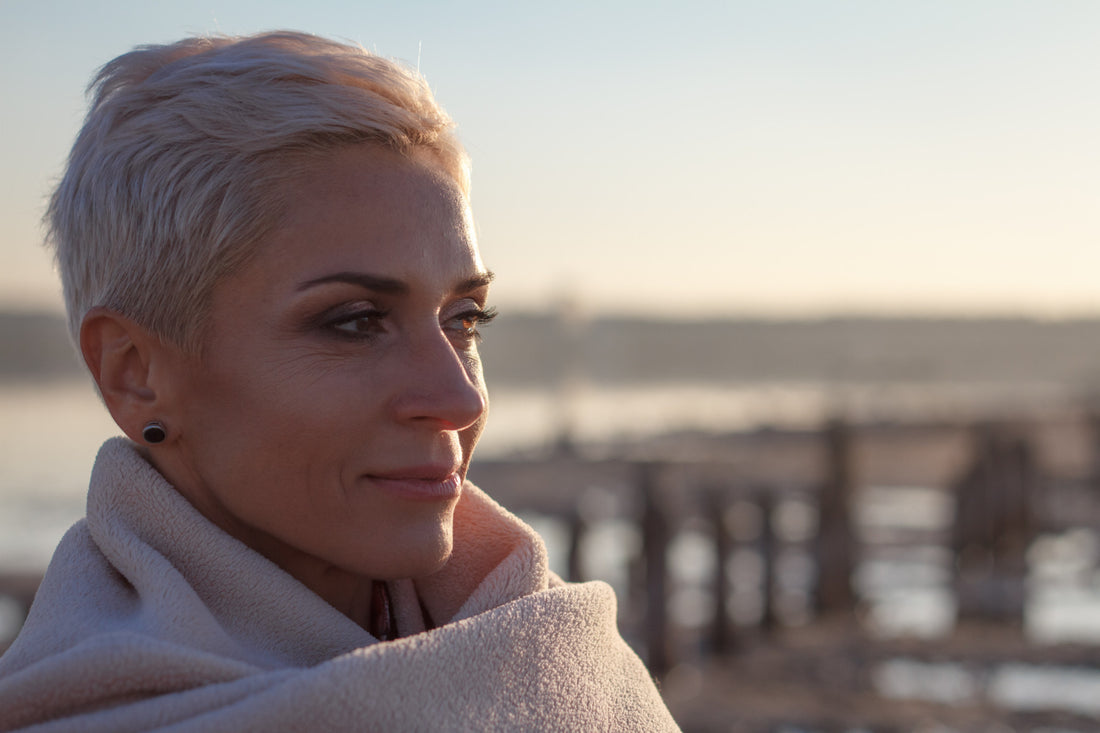 Fine lines and wrinkles are the most common signs of skin aging.  They are caused by a lot of different factors and they start to appear in our 20s or 30s.  They often develop and appear on the forehead, the sides of the eyes and mouth and become more visible as we age.   
What makes fine lines different from wrinkles? And what can we do to prevent, treat and make them go away?
WHAT ARE FINE LINES?
Fine lines are small wrinkles with a depth of less than 1mm.  They are not very easy to see and can only be noticed if you look at your skin closely, or when you make certain facial expressions that form some folds in your skin. 
Fine lines are superficial wrinkles that usually form in the face, neck and in other parts of the body.  They form near the eyes and mouth.  These are the first visible signs of skin aging, and they become deeper as we age and when left untreated. 
WHAT ARE WRINKLES?
Wrinkles, also called rhytides, are lines, folds or creases in the skin that develop deeper than 1mm.  They are more visible than fine lines, and even appear even if your face is in a neutral position, or when you are not making any facial expressions.  
There are 4 types of wrinkles. 
1. Atrophic Crinkling Rhytids
These are fine lines that are parallel to each other but can fade away when your skin is stretched.  
2. Permanent Elastic Creases
Fine lines that become permanent wrinkles as we grow older. They appear on the cheeks, upper lip, neck, and decolletage or the shoulders and chest area.  Wrinkles around the lip area are worsened by smoking.
3. Dynamic Expression Lines
These are wrinkles caused by repetitive muscle movements on the face. They are your Crow's Feet, laugh lines and forehead wrinkles! 
As facial muscles move, creases in the skin also develop and can become permanently etched with the passage of time. 
4. Gravitational Folds
The wrinkles formed because of gravity pulling down on skin.  It causes sagging and folding, and occurs naturally as we age. These wrinkles on the face are also related to skin thickness. A plumper face with thicker skin shows fewer gravity folds as compared to thinner skin.
WHY DO WE HAVE FINE LINES AND WRINKLES 
Wrinkles and fine lines appear because of intrinsic and extrinsic factors.  Intrinsic factors are those that occur naturally and physiologically because of our body systems, or the different changes that occur in our bodies which affect our skin as we age.  
Extrinsic factors include those from the environment that affect our skin, and our lifestyles and habits that also lead to premature skin aging. 
1. Age 
Studies have shown that skin thickness decreases by 6.4 percent every 10 years.  This results in various changes in our skin, like the development of fine lines and wrinkles, thinning and sagging as we age!
Skin aging comes with growing old.  Loss of fatty tissues, slower cell reproduction, less hydration and so many other factors make our skin lose its elasticity, firmness and plumpness!  
2. Exposure to sun 
Sun exposure affects and damages our skin more than natural aging.  Research suggests that 80 percent of visible signs of skin aging is due to UV radiation from the sun! Sun damage reduces our collagen levels and destroys our skin barrier.  
Aside from rapid development of lines and wrinkles, unprotected and prolonged sun exposure also results in other skin damage like hyperpigmentation, skin cancer and other forms of skin discoloration. 
3. Smoking 
Smoking causes severe skin damage and it results in the skin system losing its ability to repair itself! 
Researchers have found that smokers have lower skin elasticity and density compared to non-smokers, making them develop fine lines and wrinkles faster. Smokers are more likely to develop facial wrinkling!
4. Facial expressions / contractions 
Wrinkles and lines develop because of muscular contractions from different facial expressions like squinting, smiling, frowning or laughing! 
They come as lines that are unnoticeable at first, then develop into deep seated wrinkles overtime. 
There are also other surprising causes of wrinkles like drinking from a straw, and consuming too much sugar which results in glycation.  
THE BEST SKINCARE REMEDIES FOR FINE LINES AND WRINKLES 
Lines and wrinkles can never go away completely.  However, we can prevent and make them less visible.  We simply need good skincare habits, a proper skincare routine, a clean and healthy lifestyle, and effective ingredients that can let us embrace our skin and our YEOUTH! 
1. MAINTAIN A HEALTHY LIFESTYLE
Stop Smoking 

Get lots of sleep, and sleep on your back as often as you can 

Drink lots of water and liquids 

Maintain a healthy diet that includes lots of Vitamin C, collagen, antioxidants and Omega 3 fatty acids

Stay out of the sun if you can, and always protect skin with sunscreen 

Take supplements that boost production of healthy skin cells 
OUR PICK:  Regenotin Advanced Collagen Generator 60 vegetarian capsules ($51.95)
Our YEOUTH Regenotin Advanced Collagen Generator is clinically proven to increase collagen levels and reduce wrinkle depth and skin roughness by 30%. Regenotin also promotes keratin and elastin formation—two major beauty proteins that assist in skin elasticity and hair growth.
2. CHEMICAL EXFOLIATION 
Letting your skin undergo a chemical exfoliation with the use of  Alpha-Hydroxy Acids (AHAs) and Beta-Hydroxy Acids (BHAs) regularly will keep skin remaining radiant and YEOUTHful looking.  This process eliminates dead skin cells, dirt, excess oil and other bacteria that accumulate in the skin to reveal a healthier, cleaner and more brilliant skin.  It speeds up the production of collagen and newer skin cells. 
OUR PICKS: 
Glycolic Acid 30% Gel Peel with Retinol and Green Tea ($24.95)
Salicylic Acid 20% Gel Peel with Tea Tree Oil and Green Tea ($24.95)
Read our blog: How to Do a Professional Chemical Peel at Home 
3. MOISTURIZE 
The key to keeping skin healthy firm and supple is supplying it with the needed nutrients, hydration and moisture it needs.  A moisturizer is a must for any skincare regime, for all skin types and skin conditions, and for all ages!  
Hydrated skin is happy skin from unwanted signs of aging, especially wrinkles and fine lines! 
OUR PICK: HYALURONIC ACID CREAM with Tripeptide-31, Ferulic Acid & Vitamin C ($29.95)
Read this editorial from Huda Beauty: "This Famous Skincare Dupe Will Literally Change Your Skin – For $100 Less!"
Our YEOUTH Salicylic Acid 20% Gel Peel  helps regulate problematic skin by decongesting pores to achieve overall skin clarity. Formulated with 20% salicylic acid, this peel effectively dissolves dirt and oil trapped in the pores.
Our Hyaluronic Acid Cream penetrates deeply to provide multi-level skin hydration overnight and help minimize the appearance of fine lines and wrinkles!  
4. INCLUDE INGREDIENTS THAT TARGET LINES AND WRINKLES IN YOUR SKINCARE ROUTINE
RETINOL 
Retinol is an FDA approved vitamin proven to have anti aging effects. It can effectively change the appearance of the skin surface and treat wrinkles!  If it is applied regularly and properly, it will help generate healthy and brand new skin cells.
OUR PICK: 
RETINOL EYE CREAM with Hyaluronic Acid and Tripeptide Complex ($18.95)
Our YEOUTH Retinol Eye Cream is formulated to deeply penetrate the delicate skin around the eyes to visibly improve the appearance of fine lines and wrinkles. It contains 2.5% Retinol to help strengthen, tone and firm the delicate skin around the eye area.
VITAMIN C
Vitamin C is a powerful antioxidant that is very important in any skincare routine! It can protect and rejuvenate skin cells.  It has the ability to shield the skin from harmful UV rays, and repair the cells as a result of sun damage. 
It also helps in the production of collagen that makes our skin firm and elastic! 
OUR PICK: 
NECK FIRMING CREAM with Vitamin C and Green Tea ($25.95)
Our YEOUTH Neck Firming Cream minimizes the look of lines, wrinkles and age spots in the neck and dècolletè.  It is combined with Green Tea to soothe, Argireline to help tighten and Vitamin C to brighten and firm the skin for a more supple and lifted appearance. 
NIACINAMIDE
Niacinamide is also an essential in dermatology and skincare.  It contains amazing properties that can protect against the harmful effects of UV radiation.
Studies show that Niacinamide is an effective treatment against acne, other skin conditions, and as an important ingredient in anti aging! 
Read our blog: Why Niacinamide is a Must-Have in your Skin Regimen 
THE TAKEAWAY 
Fine lines and wrinkles are symbols of growing older and wise.  Premature wrinkles can indicate we have neglected our skin and that it is in need of some major TLC. 
We can embrace our age and embrace our skin at the same time by giving it tons of love and skincare!  Give your skin what it deserves with the power of YEOUTH! 
Niacinamide Serum with Hyaluronic Acid, Licorice Root extracts and Aloe Vera ($16.95)
Our YEOUTH Niacinamide Serum helps reduce the look of fine lines and wrinkles.  It combines 10% Niacinamide with Hyaluronic Acid, Aloe Vera and Licorice Root Extract to create an oil-balancing serum that works to give your skin a clearer, brighter and more youthful appearance!
How do you make your wrinkles and fine lines go away?  Share it with us in the comments below!