Why and How You Should Exfoliate Your Skin this Winter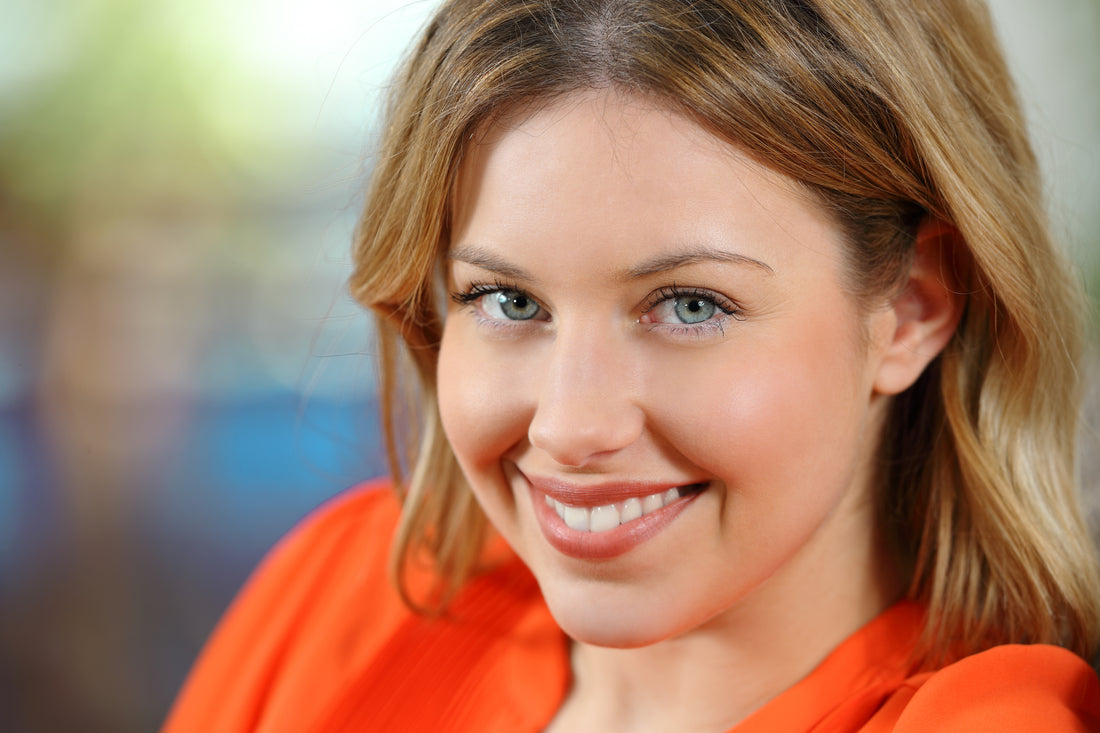 IS THE WINTER AIR MAKING YOUR SKIN DRY AND DULL? WHAT CAN YOU DO TO GET RID OF YOUR DRY SKIN?
Winter isn't always so kind to our complexion. The cold and dry air outside plus daily exposure to indoor heat that sucks out humidity calls for dry, flaky skin.
A lot of skincare woes come up and one of the biggest skincare questions being asked is, "should I exfoliate my skin during winter or will it be too harsh?"
It might sound like a tough question, but the answer is actually pretty simple.
Should I exfoliate during winter?
Yes, exfoliating during winter is a must. This step is important because it helps buff away the dead skin build-up that hinder full absorption of the hydrating products you apply.
All of the hydrating serums and moisturizers in your routine won't be as effective without exfoliating since they can't fully penetrate your healthy skin to achieve that supple, glowing appearance.
There are two types of exfoliation that have the same purpose which is to shed off dead skin cells and boost cell turnover.
Physical Exfoliation
Physical exfoliation uses products that contain small particles or grains such as ground coffee, sugar granules, or jojoba beads. Physical exfoliation is done by rubbing the particles on the skin to slough away dead skin cells. When the exfoliant is washed away, fresh and bright skin will emerge.
Some physical exfoliating products may contain ground fruit pits and nutshells. If they are not finely ground, they can be abrasive and may damage the skin barrier. The particles should be finely ground to avoid damaging the skin.
Chemical Exfoliation
Chemical exfoliation uses chemicals to get rid of dead skin cells and toxins from the skin. It works by loosening the bonds between skin cells so that dead skin cells can easily shed off. There are three types of chemical exfoliants namely alpha-hydroxy acids, beta-hydroxy acids, and fruit enzymes.
The common acids used as chemical exfoliants are:
Glycolic acid is a type of alpha-hydroxy acid that is naturally derived from sugarcane and citrus fruits.
Lactic acid is another type of alpha-hydroxy acid that is derived from milk. It is the most gentle among the chemical exfoliants.
Salicylic acid is a kind of beta-hydroxy acid that exfoliates the outer layer of the skin. It also has antibacterial properties that unclogs the pores of excess oil and impurities to prevent acne.
Fruit enzymes are derived from fruits such as papaya, pineapple, pumpkins, and pomegranate. Fruit enzymes are also effective exfoliants.
What should I use to exfoliate?
You're likely familiar with face scrubs, exfoliating brushes, or even exfoliating masks but trust us when we say that one of the most effective ways to get rid of dead skin cells is to use a chemical exfoliator.
Chemical exfoliators like YEOUTH Glycolic Acid Peel work by dissolving the "glue" that holds the dryer, older and rougher skin on your skin's surface to reveal younger, healthier skin.
This process helps remove skin cell buildup at a deeper level so that you can have softer, smoother-looking skin no matter what the season is.
Ready to exfoliate? Remember these exfoliating tips to achieve that smooth and healthy glow!
Tip #1: Don't just focus on your face
The skin on your body might be covered with thick clothing most of the time, but this doesn't mean you should forget about taking care of it. Take a nice, hot bath and use a loofah or a body scrubber to give your body the same love and care as you do your face.
Tip #2: Always moisturize right after
Always remember to hydrate and soothe your skin immediately after exfoliating!
Exfoliating strips away the skin barrier, leaving it vulnerable to dryness and irritation, so you need to protect it right away with a rich, nourishing moisturizer like Yeouth's L22 Anti Aging moisturizer! Your skin will better absorb the moisture and your skin will instantly feel smoother and more supple.
Tip #3: Find the right frequency
Exfoliating too often, as in more than twice a week, can actually make your skin more dry and irritated. Follow your skincare instructions, research the ingredients, and pay attention to how your skin responds to determine what works best for you.
Keep in mind that at-home chemical exfoliators like Glycolic Acid or Salicylic Acid should only be used every other week to prevent irritation.
Glycolic Acid Face Peel 30% ( $24.95 )
YEOUTH 30% Glycolic Acid Gel Peel exfoliates dead skin cells to reveal a brighter, more even, and smoother skin surface. Formulated with 30% glycolic acid, Retinol, and Green Tea to fortify skin and promote clarity. This peel will also help to minimize the appearance of pores, blackheads, and acne. You can expect visible improvement in the appearance of fine lines, wrinkles, hyperpigmentation, and overall skin texture.
Salicylic Acid Face Peel ( $24.95 )
YEOUTH Salicylic Acid Gel Peel 20% Peel can help regulate problematic skin by decongesting pores to achieve overall skin clarity. Formulated with 20% salicylic acid, this peel effectively dissolves dirt and oil trapped in the pores that cause acne, whiteheads, and blackheads. Combined with Tea Tree and Green Tea to balance and soothe the skin. The peel is also effective at fighting the look of fine lines and wrinkles because it supports healthy collagen production as it deeply penetrates the layers of the skin to increase skin cell turnover.


HAVE YOU EVER TRIED A CHEMICAL PEEL TO TREAT YOUR DULL SKIN DURING THE WINTER SEASON? WHAT AMAZING RESULTS HAVE YOU EXPERIENCED? LET'S TALK IN THE COMMENTS BELOW.