TOP 5 SKINCARE INGREDIENTS FOR FALL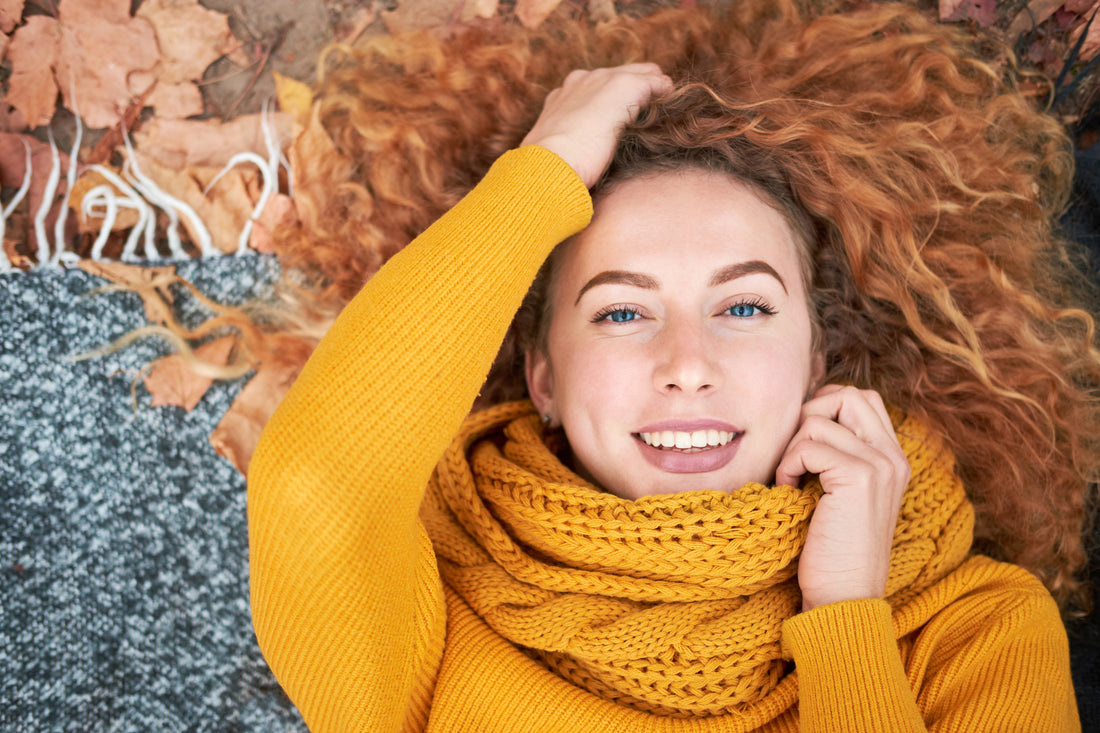 HAVE YOU BEEN TREATING YOUR SKIN WELL THIS SEASON?  SPEND THE REMAINING WEEKS OF FALL CARING FOR YOUR SKIN WITH THE PROPER INGREDIENTS YOUR SKIN NEEDS!                                                                                                                                                                                                                                                                                       
READ ON TO DISCOVER THE TOP YEOUTHFUL INGREDIENTS YOU SHOULD BE USING BEFORE WINTER COMES SWEEPING IN!  SO YOU CAN SPEND THE REST OF FALL LOOKING GREAT AND FEELING CONFIDENT! 
The rule has always been seasonal changes equals skincare changes.  It's crucial to use the right ingredients in your skincare routine during the different seasons because of the different skin needs that arise! 
Temperature, humidity and environmental changes affect our skin in a very big way.  Our skin suffers from various problems, irritations, and signs of skin aging are accelerated because of these changes.
1. HYALURONIC ACID 
Hyaluronic acid functions to bind moisture in the skin.  It helps retain water to keep our skin moisturized, hydrated, supple and plump!  Our skin needs hyaluronic acid because we lose about one-third of our hyaluronic acid everyday as we grow older.
In fact, our body begins to produce less hyaluronic acid at the age of twenty.  Other factors like exposure to harmful UV rays, pollution, lifestyle and bad habits also affect our body's production of hyaluronic acid.  Less hyaluronic acid leads to poor collagen production, skin dehydration and premature skin aging! 
That is why we need to sustain hyaluronic acid in our skin by using specially crafted formulations that can sustain its presence in our body, most especially in our skin!
Dare to go bare with our Hyaluronic Acid skincare:
Hyaluronic Acid Plus Serum with Vitamin C and Tripeptide-31 ($29.95)
Hyaluronic Acid Cream With Ferulic Acid, Vitamin C&E And Tripeptide-31 ($29.95)
Read our blog: Hyaluronic Acid in Skincare: Everything You Need to Know 
Get your daily dose of hydration and moisture with our YEOUTH Pure Hyaluronic Acid, this ultra-gentle serum will help plump the appearance of fine lines and wrinkles for an overall smoother, healthier and younger-looking complexion! 
You can also try our YEOUTH Hyaluronic Acid Plus Serum, formulated with Vitamin C to hydrate and brighten the skin for a supple and radiant appearance. This formula contains Tripeptide 31 that provides a gentle tightening-like effect on the skin!
2. VITAMIN C
Vitamin C is naturally present in our skin's dermis and epidermis. As the skin ages and becomes damaged, our Vitamin C and collagen also diminishes!  Thus, we need to supply the dwindling Vitamin C that our skin needs to become healthy.
Vitamin C is a powerful collagen booster and it has the ability to protect our skin from harmful UV rays.  It hydrates the skin, helps keep it firm, and is considered an essential ingredient in brightening and evening out skin tone.  It is a super ingredient that can fade away our dark spots!
Wake up YEOUTHfully everyday with our Vitamin C!
Vitamin C Facial Cleanser  ($18.95)
Neck Firming Cream with Vitamin C and Green Tea  ($25.95)
Anti-Aging Super Serum with Vitamin C&E, Ferulic Acid & Hyaluronic Acid ($29.95)
Read our blog: What you Need to Know about Vitamin C and your Skin 
Stay lovely with our YEOUTH Vitamin C Facial Cleanser, a powerhouse skin ingredient known to smooth fine lines, brighten and strengthen the skin! 
Also try our YEOUTH Neck Firming Cream with Vitamin C, a multitasking and age-defying neck firming cream formulated to help target and improve the appearance of the delicate skin on the neck and dècolletè!
 3. PEPTIDES
Peptides are amino acids that function as building blocks of proteins in our skin. When we use peptides, it sends a signal to our skin to form and produce collagen.  Collagen is responsible for the appearance of YEOUTHful and supple skin!
Although we naturally produce collagen, after the age of 30, 10% of our collagen begins to get lost each year!  Peptides stimulate our skin cells to create more collagen and elastin.
Most skin ingredients stay at the surface of the skin, but peptides penetrate into the inner layers of the skin. Thus, they play an important role in hydrating and keeping our skin healthy! 
Read our blog: BENEFITS OF PEPTIDES FOR THE SKIN
OUR PICK: Day/Night Moisturizer with Hyaluronic Acid, Snail Extract, Tripeptides and Green Tea ($22.95)
Our YEOUTH Day/Night Moisturizer with Tripeptides provides optimal hydration for the skin to repair itself and restore natural vibrance with every application. Watch the appearance of fine lines, wrinkles, hyperpigmentation, and scars fade with regular use! 
4. RETINOL 
Retinol is medically proven to increase the amount of collagen in our skin. It helps improve the epidermal thickness of photodamaged skin.  It is an essential treatment for healing the epidermis when it suffers the damage of harmful UV rays. 
Retinol stimulates the production of new skin cells by gently exfoliating dead skin cells.  It's also known for reducing dark spots and hyperpigmentation. It is an effective acne treatment as well!  It's the ultimate super ingredient to achieve YEOUTHful skin! 
Your YEOUTH in a bottle! 
Retinol Serum with Hyaluronic Acid, Vitamin E & Aloe Vera ($19.95)
Retinol Eye Cream with Hyaluronic Acid & Tripeptide Complex ($18.95)
Retinol Moisturizer with Hyaluronic Acid, Ginseng & Green Tea ($19.95)
You can have it all with Retinol!  Our YEOUTH
Retinol Moisturizer
is an incredible anti-aging super ingredient when it comes to preventing and fighting wrinkles. It provides intense hydration while smoothing and softening visible signs of aging for a more rested and youthful appearance!
Our
Retinol Serum
  is a powerful wrinkle-fighting serum that delivers dramatically visible results while hydrating and brightening the skin at the same time.  Think smoother, firmer skin, less lines and wrinkles and smaller pores! 
5. ANTIOXIDANTS 
Antioxidants are molecules that act as defenses to keep harmful free radicals from damaging our body systems.  We get our supply of antioxidants from fruits, vegetables, and Vitamins C and E. Free radicals can cause illnesses and increase the signs of aging that manifest in our skin like wrinkles!
Free radicals in our body are increased by factors such as lifestyle, stress, and too much sun exposure and pollution. Our skin is actually loaded with antioxidants for protection.  Because of aging, sun damage, and other factors, it produces less and less antioxidants.  When this happens, harmful free radicals take over!  They break down the skin's  collagen levels and cellular structure, leading to premature skin aging in the form of wrinkles and fine lines!  
Antioxidant ingredients to look for: 
Vitamin C and E are usually combined in a lot of skincare products because of their complementing effects! 
OUR PICK: Anti Aging Super Serum with Vitamin C&E ($29.95)
Green Tea 
Green Tea contains amino acids, enzymes and polyphenols that are effective treatments to delay skin aging! 
OUR PICK: Niacinamide Serum with Green Tea extracts ($16.95)
THE TAKEAWAY
Wake up everyday looking great and feeling confident the rest of this season by feeding your skin with the right ingredients. YEOUTH offers a full range of products to satisfy all of your skincare needs! 
Anti-Aging Super Serum with Vitamin C&E, Hyaluronic Acid, Ferulic Acid and Tripeptide-31 ($29.95)
Our YEOUTH Anti-Aging Super Serum is a special formulation infused with key nourishing ingredients like Hyaluronic Acid, Vitamin C & E, Ferulic Acid, Shea Butter & Tripeptide 31!
This deeply-hydrating serum helps plump the skin and make signs of aging such as dry skin, fine lines and dark spots look less pronounced. Reverse the signs of aging with this wrinkle-fighting serum that will also help restore a radiant glow to your complexion!
Are you using these ingredients right now?  Start using them now to achieve the YEOUTHful glows your skin needs! We'll be happy to answer your fall-related skincare questions in the comments below!