Top 10 Niacinamide Benefits for the Skin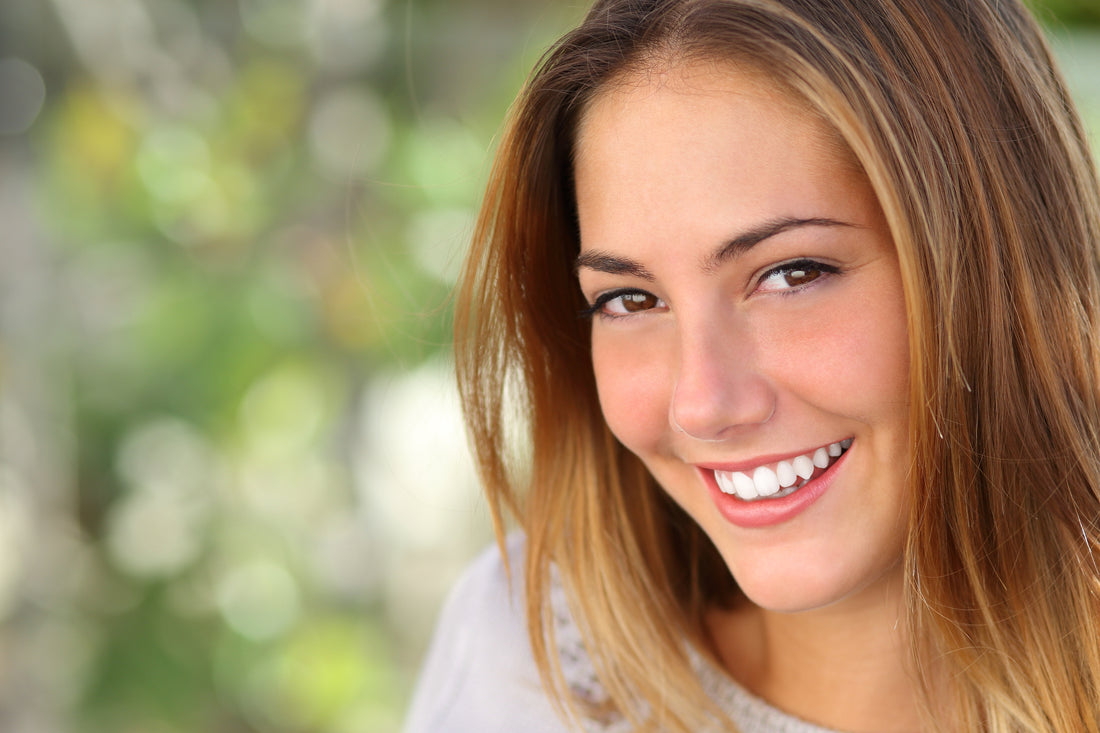 Learn about niacinamide and why it's considered a superstar skincare ingredient that can treat almost every skin concern.
Niacinamide is a superstar ingredient that deserves some recognition. It is right up there on the list next to other outstanding skincare ingredients such as retinol, hyaluronic acid, and vitamin c.
Niacinamide is an ingredient that promises to control skin troubles and help get skin health on track. Almost any and all of your skin concerns can be addressed by niacinamide, making it a phenomenal multitasking skincare ingredient.
WHAT IS NIACINAMIDE?
Niacinamide is a form of vitamin B3, one of the eight essential nutrients in Vitamin B Complex, which is vital for maintaining your metabolism and a healthy nervous system.
Niacinamide vs. Niacin
Niacinamide is also known as nicotinamide, the active and water-soluble form of Vitamin B3. Nicotinic Acid, also known as niacin, is the other form of vitamin B3.
Niacin is converted to niacinamide when there is an excess amount of niacin than what the body needs.
Niacinamide is preferred over niacin because it does not cause skin flushing, a condition wherein the blood vessels expand, causing redness, itchiness, and a tingling sensation.
Sources of Niacinamide
Daily intake of vitamin B3 from natural food sources, dietary supplements, and topical use is essential for skin health since it is not naturally stored in the body.
You can get vitamin B3 from a balanced and healthy diet that includes eggs, milk, cereals, green veggies, nuts, seeds, and beans.
Various plant and animal products as well as some food supplements contain niacinamide. It is also a potent ingredient found in different skincare products used to treat acne or rosacea.
HOW DOES NIACINAMIDE WORK?
Niacinamide is synthesized when we consume food that is high in niacin. Our intestinal bacteria converts niacin into the active form niacinamide, which is a precursor to the coenzymes nicotinamide adenine dinucleotide (NADH) and nicotinamide adenine dinucleotide phosphate (NADPH).
NADH and NADPH are essential factors in our physiological processes such as cellular metabolism, calcium regulation, oxidation, gene expression, immune functions, the aging process, and cell turnover.
The skin quickly absorbs niacinamide. To maximize its benefits for skin health, niacinamide can be used topically.
When applied topically, niacinamide boosts cell energy, which stimulates cell turnover and microcirculation. It acts as an antioxidant that protects the skin from free radicals. It reinforces the lipid barrier to hold moisture in and prevents irritants from penetrating the skin. It is antibacterial, regulates sebum production, and calms irritation.
Depending on its concentration, niacinamide has the following properties:
Antipruritic

Antimicrobial

Vasoactive

Photo-protective

Sebostatic effect

Lightening effect
NIACINAMIDE IN SKINCARE
Niacinamide is an excellent choice for those who are not really into oily serums. Niacinamide is found in water-based serums. Unlike retinoids, light, oxidation, and damp surroundings do not affect the stability of niacinamide.
Niacinamide has a PH which is almost neutral. Unlike alpha and beta hydroxy acids, it is non-acidic and non-irritating, making it perfect for treating various skin concerns regardless of skin type.
10 BENEFITS OF NIACINAMIDE FOR YOUR SKIN
Here are the 10 fantastic ways that niacinamide can improve your complexion.
1. REDUCES WRINKLES
Niacinamide can dramatically diminish the look of fine lines and wrinkles with continuous use. In a clinical study conducted over the span of 12 weeks, topical 5% niacinamide demonstrated a 21% improvement in fine lines.
Other studies suggest that niacinamide increases dermal collagen production. An increase in collagen production benefits the skin by strengthening the skin and improving its elasticity and hydration. Even better, an increase in collagen production helps to minimize fine lines and wrinkles. 

2. COMBATS ACNE
Niacinamide is an excellent treatment for acne due to its antimicrobial and anti-inflammatory properties.
In a study, 4% nicotinamide gel was observed to be effective in treating moderate acne. The success of the acne treatment is due to the anti-inflammatory properties of niacinamide.
Compared to other acne treatments such as retinoids and benzoyl peroxide, niacinamide is much gentler on the skin. It also helps to lighten dark spots and scars caused by acne.
3. REGULATES SEBUM
The amount of oil the sebaceous glands produce is controlled when the skin is adequately moisturized. With the continued use of niacinamide, you may experience fewer breakouts and improve your skin texture.
If you don't have acne but struggle with oily skin, niacinamide can help regulate oil also.
This study found that 2% niacinamide is effective at lowering the sebum levels and the rate of sebum excretion.This is different from most topical treatments for oily skin which try to absorb the excess sebum. Niacinamide can actually slow down how much oil is released with changes becoming evident after two to four weeks.
4. REDUCES THE APPEARANCE OF PORES
Niacinamide is an effective solution at shrinking the appearance of pores. Niacinamide and salicylic acid significantly helped smooth skin texture and reduce pore size in a 12-week study cited in Cosmeceutical and Cosmetic Practice.
Niacinamide prevents the deterioration of enzymes known as NADH and NADPH, responsible for keeping our skin supple as we age.
When the pores are clogged, they appear larger due to the overproduction of sebum, causing the skin to be rough. Niacinamide significantly helps reduce the size of skin pores.
Niacinamide normalizes the pore lining. It keeps skin moisturized and enhances the skin's elasticity. It prevents dirt, oil, and bacteria from clogging the pores.
5. MINIMIZES REDNESS AND INFLAMMATION
Niacinamide helps treat acne-prone skin due to its anti-inflammatory properties by preventing a particular protein complex from inflammation.
It also curtails the production of specific inflammatory cytokines to prevent redness and swelling caused by acne, eczema, rosacea, and other skin conditions, which often bring discomfort.
6. SUPPORTS THE PRODUCTION OF KERATIN
Niacinamide reinforces the production of keratin, an essential protein found in the epidermis. Keratin creates a protective layer on the surface of the skin and helps cells bond together. It protects the other cells from damage and helps promote smoother and more supple skin.

7. HELPS PROTECT FROM UV DAMAGE
According to The Journal of Clinical Aesthetic Dermatology, the skin's antioxidant ability is amplified after niacinamide's topical application. It protects the skin from the damage of free radicals and oxidative stress.
Niacinamide acts as antioxidants that help restore skin cells and protect them from the sun's harmful rays and other free radicals.
It minimizes the effects of sun damage and aids in strengthening the skin barrier. As a result, the skin becomes plump and younger-looking.
8. LIGHTENS HYPERPIGMENTATION
Due to the increase in collagen production caused by niacinamide, it can also help lighten the appearance of dark spots.
Niacinamide blocks enzymes that cause hyperpigmentation, such as age spots, sun spots, and melasma. This enhances skin tone to reveal clearer and brighter skin.
Several studies have found that niacinamide proved to be an effective treatment for pigmentation, age spots, and melasma.
After four weeks of niacinamide treatment, a study found a significant decline in hyperpigmentation with as little as 2% of niacinamide.
Another study found that 4% niacinamide has similar results to 4% of hydroquinone as a melasma treatment. However, niacinamide is much safer and has fewer side effects.
9. HELPS WITH THE PRODUCTION OF CERAMIDE OR LIPID BARRIER
The lipid barrier consists of waxy fats that help form the skin barrier, maintaining the skin's natural moisture. Over time, ceramides can be inadequate, causing several skin concerns such as dryness and sensitivity.
Studies have shown that niacinamide can improve the epidermal barrier function. It helps rejuvenate and reconstruct the surface of the skin against dehydration and moisture loss. A healthy and robust lipid barrier brings about fresh and young-looking skin.

10. HELPS BOOST SKIN HYDRATION
According to a study, topical application of niacinamide increases NADP ( Nicotinamide adenine dinucleotide phosphate), a vital coenzyme in the cell. NADP stimulates keratinocyte to move to the outer layers of the dermis. As a result, the stratum corneum or the outermost layer of the skin becomes denser. This means that the skin barrier is stronger and the hydration retention capacity of the outer layer of the skin is maximized.
NIACINAMIDE SIDE EFFECTS
Topical niacinamide is generally safe to use for all skin types. It can be well tolerated by those sensitive to topical retinoids and fruits acids, including pregnant and breastfeeding women.
However, those who have preexisting allergies may experience allergic reactions as niacinamide may stimulate your body to release histamines. In very rare cases, topical niacinamide can cause a mild burning sensation, itchiness, or redness. If this happens, you can try a lower concentration of niacinamide.
Most clinical studies observed results using 2% to 5% percent concentrations of niacinamide, but some products contain 10 to 12% concentration. It is best to seek advice from a medical professional before using a higher concentration, especially if you have other medical conditions.
Like any other skincare ingredient, when you are new to niacinamide, doing a patch test is necessary to avoid allergic reactions and irritations.
HOW CAN YOU ADD NIACINAMIDE TO YOUR SKINCARE?
For the most optimal results at treating acne, niacinamide may be used alongside zinc, copper, and folic acid.
When used with hyaluronic acid, niacinamide is better absorbed by the skin, providing it with intense hydration.
Niacinamide and Vitamin C
Niacinamide is suitable for all skin types, although those with sensitive skin should be extra careful if combining niacinamide with other products containing vitamin c. It is best to apply vitamin c in the morning and then niacinamide in the evening. If you don't have sensitive skin, you should be able to tolerate using niacinamide and vitamin c together.
If you are new to niacinamide, like other beauty ingredients, doing a patch test can prevent allergic reactions. A simple method of doing a patch test is to slather a dime size amount on your forearm. Observe if you experience any itchiness, redness, or swelling over a 24-hour span. Do not continue to use if you experience any sign of a reaction.
Ready to see how a niacinamide serum can benefit your skin?
Introducing YEOUTH Niacinamide Serum. Our newest formulation featuring niacinamide works to achieve healthy skin hydration for a complexion that is smooth, poreless, soft and dewy!
This powerful serum combines 10% Niacinamide with Hyaluronic Acid, Aloe Vera and Licorice Root Extract to create a powerful moisturizing serum that works to give your skin a clearer, brighter and more youthful appearance!
Be one of the first to try the New YEOUTH Niacinamide Serum
35% off for a limited time only
Leave a comment to get your AMAZON DISCOUNT CODE
YEOUTH Niacinamide Serum Frequently Asked Questions (FAQs)
Q: What is niacinamide and what does it do?
A: Niacinamide is a form of Vitamin B3 that is highly in the skincare industry for its numerous benefits for the skin. This advanced formula helps visibly minimize the pores by balancing the skin's oil production while keeping skin smooth, glowing, and soft with less pronounced fine lines and wrinkles.
Q: What is the percentage of niacinamide in this serum?
A: YEOUTH Niacinamide Serum contains 10% niacinamide.
Q: How should I use YEOUTH Niacinamide Serum?
A: Use this serum both day and night. Wash face with your favorite facial cleanser and pat dry. Use a hydrating toner and while the face is still damp, dab a pea-sized amount of Niacinamide Serum onto the skin. Allow to absorb. You may layer with other preferred serums. Follow with a moisturizer.
Q: Can this be worn under makeup?
A: Yes, YEOUTH Niacinamide Serum works well under makeup. For best results, let the product fully absorb and follow with moisturizer and SPF before applying makeup.
Q: Can I layer YEOUTH Niacinamide Serum with other products?
A: Yes, this serum can be layered with your other preferred serums. It goes perfectly well with other YEOUTH serums such as our Vitamin C&E Serum, Retinol Serum, and Pure Hyaluronic Acid Serum. It does not matter in which order they are applied.
Q: Will this exfoliate the skin?
A: No, this serum does not exfoliate the skin. It helps balance the skin's oil production but it does not help remove dead skin cells and other impurities from the topmost layer of your skin.
Q: Can I use this in conjunction with a chemical peel?
A: Yes, you can use YEOUTH Niacinamide Serum with an AHA or BHA, however, you should not use one after the other in a single routine. Acid peels have very low pH which can trigger a conversion of niacinamide into niacin (another form of Vitamin B3) which can cause skin redness and flushing.
If you wish to use an AHA or BHA product such as YEOUTH Glycolic Acid 30% Gel Peel along with YEOUTH Niacinamide Serum, you can apply them at different times of the day (at least 30 mins. apart) or use them in different days of the week.
Q: Is this product cruelty-free? Is it tested on animals?
A: Yes, it's cruelty-free. All YEOUTH products are never tested on animals. 
Q: Is this product vegan?
A: Yes, YEOUTH Niacinamide Serum is free of any animal-derived ingredients.
Q: Is this non-comedogenic?
A: Yes, YEOUTH Niacinamide Serum is non-comedogenic.
Q: I have oily skin. Will this serum be able to help control my excess oil production?
A: Yes, YEOUTH Niacinamide Serum is very beneficial for oily skin type. Niacinamide works by helping balance sebum and excess oil production which can help refine the appearance of pores and uneven skin texture.
Q: I have normal to dry skin. How will this help my complexion?
A: Niacinamide is great for all skin types including normal to dry skin types. Aside from balancing the oil production of your skin into the normal level, this serum is formulated with intensely hydrating ingredients that will help prevent moisture loss and keep your skin feel smoother and softer.
Q: I'm pregnant or breastfeeding. Is YEOUTH Niacinamide Serum safe for me?
A: Yes, niacinamide is considered generally safe for use while pregnant or breastfeeding however, it's best to check with your healthcare provider first.
Q: Is this made in the USA?
A: Yes. All of our formulas are developed and manufactured in the USA.
Be one of the first to try the New YEOUTH Niacinamide Serum
35% off for a limited time only
Leave a comment to get your AMAZON DISCOUNT CODE
THE BOTTOMLINE
Observations and findings from studies and research all point to the conclusion that niacinamide is a versatile ingredient that can treat almost every skin concern. Additionally, it is safe for any skin type.
Try incorporating niacinamide into your skincare routine to watch your skin transform before your eyes! 


HAVE YOU EVER TRIED USING A SKINCARE PRODUCT WITH NIACINAMIDE? DID YOU EXPERIENCE SOME AMAZING RESULTS?LET'S TALK IN THE COMMENTS BELOW.