Top 10 Father's Day Gift Ideas - 2019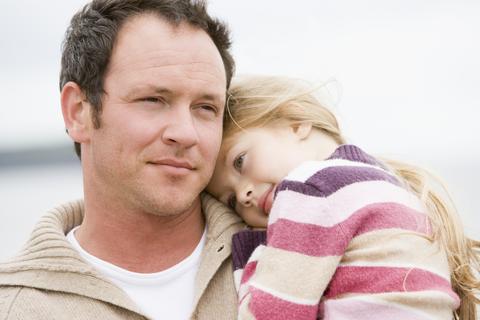 Show your genuine appreciation for Dad by giving him the best gift this coming Father's Day!
Whether you're shopping for your dad, husband, father-in-law or grandpa, you will surely find the perfect present in these top 10 gifts.
Make his day with one of these top-rated and best-selling gift ideas for dad:
Did Dad introduce you to the incredible world of music? Give him this handy waterproof Bluetooth speaker that he can easily cart everywhere he goes! He can blast his killer playlists while lounging at the beach, mowing the lawn, or hitting the bike trail with this durable waterproof speaker.
The classic Rayban aviator sunglasses is the perfect gift now that the summer sun is on the horizon. A handsome pair of shades with a classic and comfortable fit that helps eliminate glare, enhance contrast, improve visual clarity and reduce eye strain for Dad.
Get dad the newest razor technology with this self-heating razor that mimics the experience of a nice hot towel shave with every stroke. Gillette's heated razor features a state-of-the-art warming technology that heats up in less than a second to provide continuous soothing warmth to the skin while shaving. This grooming upgrade is sure to set the tone and boost his mood for the rest of his busy day.
Introduce your dad to a whole new world of natural scents by giving him a diffuser and essential oils set. This beautifully crafted ceramic diffuser will work perfectly for this set of six high-quality YEOUTH essential oils. The pleasant scents can enhance his overall well-being, improve mental focus, alertness, sleep and decongest the air and purify your home.
Father's Day Discount!
Get

20% OFF

  when you purchase the Set of 6 Pure Essential Oils from YEOUTH

Pair up his ride with a dash cam that will keep him safe and protected on the road. This slick and cool Mini Pro dash cam will pick up and record anything that he comes across on the road.  With its NiteVision technology, it can even capture footage in low light to cover all his late-night runs.
A novelty gift for the dad who takes poker nights seriously! This stylish deck of cards is entirely in chic and is in matte black. This gift is simply too cool and he will surely enjoy showing them off to his poker buddies.
Consider giving him a Father's Day gift he can use during his relaxed, downtime. This super soft and cozy robe is crafted from cotton jersey and lined with decadently soft fleece on the inside. Even if he's typically a T-shirt kind of guy, he'll surely feel cool, comfortable, and handsome lounging in this robe.
A classic belt is definitely a daily wardrobe essential for every man. Gift him this Coach belt to replace the old one that he's been using for a while! Crafted with smooth leather and a classic single prong buckle, this belt features a minimal design that will never go out of style.
Ideal for men who enjoy unwinding with a glass of whiskey after a long day. This Norlan Set includes two hand-blown double-walled Borosilicate glasses that are designed to enhance the flavor and aroma of his drink of choice. With its modern and lightweight design, the glass helps reduce ethanol burn through the specially developed inner protrusions. This gift is definitely a unique alternative to the typical drinking glass that he already has.
Who says that skincare is only for women? Cool dads also know that skin care is important! Their skin deserves more than just a moisture-stripping bar of soap so give him YEOUTH's complete anti-aging skincare set. This pack includes a cleanser, toner, facial serums, eye gel, and moisturizers. And don't worry! This set comes with instructions so your man will know how to properly use them together for his optimum skin health.
Father's Day Discount!
Get

 

20% OFF

  when you purchase the Forties+ Anti-aging System By YEOUTH