The Many Skin Benefits of Vitamin E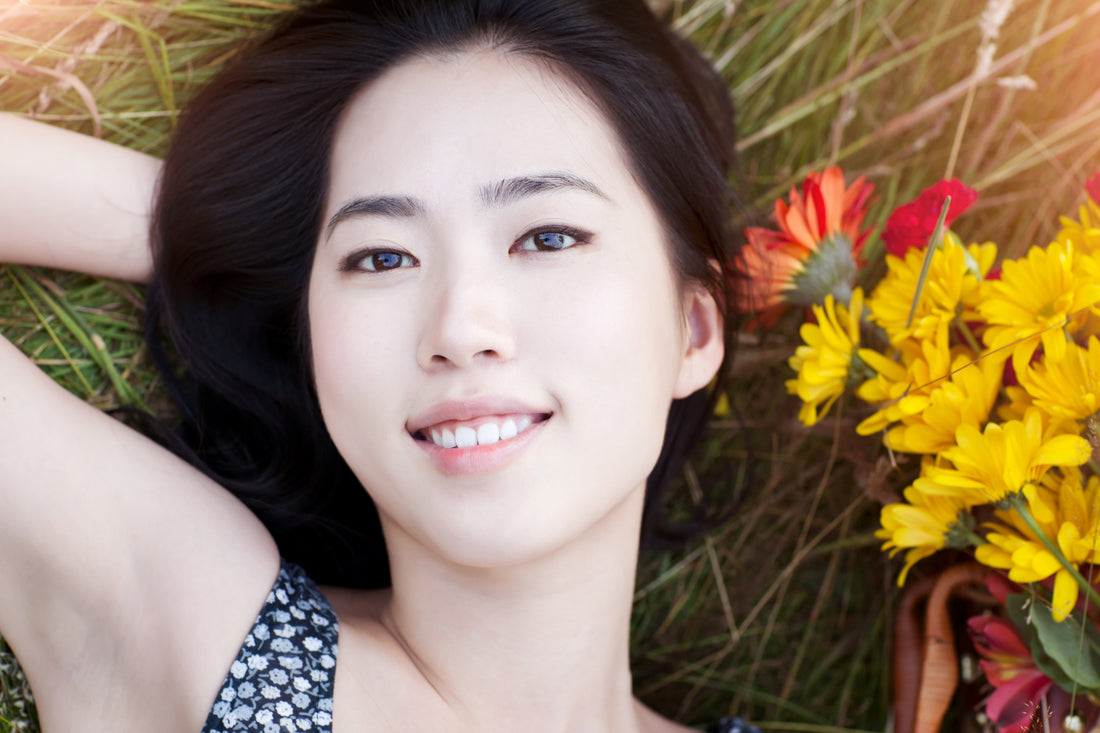 VITAMINS ARE ESSENTIAL MICRONUTRIENTS THAT OUR BODY NEEDS. A BALANCED SUPPLY OF VITAMINS AND OTHER NUTRIENTS HELP OUR BODY SYSTEMS FUNCTION PROPERLY AND KEEPS OUR SKIN HEALTHY. THE HUMAN BODY DOES NOT NATURALLY PRODUCE VITAMINS AND THEREFORE, DEPENDS ON OUTSIDE SOURCES TO FULFILL ITS VITAMIN NEEDS!

ONE OF THESE VITAMINS IS VITAMIN E. VITAMIN E IS ESSENTIAL IN SKIN CARE BECAUSE OF ITS BRIGHTENING AND ANTIOXIDANT POWERS.
Some vitamins serve to nourish and protect our skin. One of these skin protecting vitamins is Vitamin E! Vitamin E  has been used and recommended for more than 50 years.
Unhealthy sun exposure and natural aging reduce the Vitamin E levels in our skin and in our bodies. We can get our vitamin sources from natural food sources, and from vitamin supplements. Various skin care products also contain Vitamin E which helps increase the Vitamin E needed by our skin to make the skin healthier.
The vitamins we take are released and stored in the body from the fat and water components we ingest.  However, some vitamin supplements can cause toxic build-ups in the body if an oversupply of nutrients occur. This is why it is best to follow the intake directions as prescribed in these supplements.  Let's remember that it is very important to maintain the balance of nutrients needed by the body and the skin if we want to stay Yeouthful looking!
Try our YEOUTH dietary supplements to increase the needed nutrients of your body. Our
Regenotin Advanced Collagen Regenerator
is an originally patented product that is formulated with Collagen, Elastin and Keratin.  It contains anti-aging nutrients, minerals, and vitamins - your best solution to treat thinning hair, wrinkled skin, and weak bones and joints!
Our
Vitamin D3 Liquid
optimizes your absorption of nutrients and minerals. It will strengthen your muscle function, fortify your immune system, will help keep strong bones and maintain healthy calcium levels. 
Vitamin E is an antioxidant that helps eliminate free radicals that damage healthy cells inside our bodies. It significantly helps boost our immune system.  
As an essential antioxidant, it fights off the free radicals that can cause diseases such as cardiovascular diseases and cancer inside the body. Our bodies and our skin can also be exposed to free radicals from external environmental exposures.  Air pollution, cigarette smoke, and prolonged sun exposure are free radicals that also damage the healthy cells in our body and in our skin.
Studies have shown that Vitamin E can effectively reduce skin damage and skin pigmentation as a result of exposure to UV irradiation. These characteristics of Vitamin E make it an indispensable ingredient in countless skincare products.
When Vitamin E is ingested, it is delivered to the skin through our sebum.  Thus, those with oily skin may have higher levels of Vitamin E in their skin, both in their dermis and epidermis.  The oily parts of the body, such as the face and the shoulders, have higher concentrations of Vitamin E.
Sources of Vitamin E
Vegetable oils, Olive oil, Sunflower oil, Corn and Canola oil, Wheat Germ, Soybean, Safflower

Nuts, Sunflower Seeds, Almonds, Peanuts, Peanut Butter, Hazelnuts

Vegetables - Spinach, Broccoli, Tomatoes, Beets, Collard Greens, Pumpkin, Red Bell Pepper, Asparagus

Fruits - Mangoes, Kiwi, Avocados

Supplements 
1. Heart diseases
Vitamin E may aid in lowering heart diseases. It can help prevent the formation of blood clots that could lead to a heart attack.
2. Cancer
A study showed that adults who regularly took Vitamin E supplements had a reduced risk of death from bladder cancer.  Likewise, a separate study showed that Vitamin E intake can lead to a decreased incidence of breast cancer.  However, studies continue to be made on the effects of vitamin E in treating cancer.
3. Eye disorders
Vitamin E, when taken with other antioxidants, can reduce the risk of developing Age-related Macular Degeneration or AMD, as well as cataracts.
Vitamin E performs a variety of functions in balancing our health and body systems.  That is why it is extremely important to sustain the needed nutrients that our  body and skin needs - vitamins, minerals, water, and the essential nutrients found in food (carbohydrates, fat and proteins).
Vitamin E skin benefits
Since Vitamin E is delivered to the skin when it is ingested by the body, Vitamin E appears to have been purposely created to make our skin healthy and beautiful.
Vitamin E instantly and naturally fights off the free radicals that cause damage to our skin.  That is why we continuously lose Vitamin E in our systems and have to replenish this nutrient every now and then.
We replace lost Vitamin E through a proper diet, dietary supplements, and topically through the skin care products we use that contain this very important vitamin.
 Our YEOUTH Retinol Serum contains Vitamin E to help give the skin a brighter and healthier, younger looking glow.  And our Hyaluronic Acid Cream and Vitamin C&E Serum contain Vitamins C and E to reduce dark spots and create an even skin tone while keeping the skin moisturized and hydrated at the same time!
Here are the wonderful skin benefits of Vitamin E:
1. Prevents and reduces the appearance of wrinkles
Vitamin E can effectively combat the signs of skin aging as this is its natural function as an antioxidant.  It can prevent and reduce the appearance of wrinkles and other signs of skin aging.
The appearance of wrinkles and skin pigmentation or dark sports are the ultimate signs of skin aging. These become more visible when our skin is damaged from exposure to UV light, smoke, air pollution and other free radicals that destroy the collagen and healthy cells in our skin.  The significant reduction of collagen in the skin makes the skin lose its natural elasticity.
Wrinkles become prominent in areas that are exposed to the sun like the face, the back of the hands, neck and chest.  Vitamin E aids in restoring lost collagen in the skin and increases collagen production. Thus, the need to maintain a steady supply of Vitamin E in the body and the skin. 

2. Lightens dark spots and skin pigmentation from UV irradiation 
Vitamin E, when taken orally or applied topically, has the ability to brighten skin that is damaged due to UV exposure. It can heal weakened and damaged skin to restore the skin's health and integrity.
Vitamin E absorbs the UV light that burns our skin and causes skin aging - wrinkles and skin pigmentation, thereby complementing your sunscreen function if you use one.
When Vitamin E is combined with Vitamin C, their dual powers to combat free radicals create a super protective effect that increases the amount of time for skin to be burned or damaged by UVB light.  This is the reason why there are numerous skincare products that contain these two super ingredients.
So look for skincare products that have a combination of Vitamin C and E!
Our YEOUTH formulations  Anti-Aging Super Serum and Vitamin C&E Serum contain the super ingredients Vitamins C and E that brightens skin caused by UV irradiation.
3. Keeps the skin hydrated and moisturized
Since Vitamin E travels to the skin through the sebum when ingested, it thrives in the skin cell membranes. Vitamin E then creates a barrier around the skin cells to keep them healthy and hydrated. This makes our skin moisturized, toned and more supple.
Additionally, when Vitamin E formulations are applied to the skin, it helps hold on to water making the skin soft and smooth.
4. Fights skin inflammation and other skin disorders
Vitamin E is significantly related to skin health.  Studies show that Vitamin E can effectively treat Atopic Dermatitis and other skin disorders caused by oxidative stress and inflammation.  Atopic dermatitis causes red, itchy, inflamed and irritated skin. Vitamin E helps relieve these symptoms which is why it is widely used and highly recommended as a topical skin treatment.
5. Helps reduce the appearance of scars
The free radicals that attack and destroy healthy skin cells also make it hard for scars to heal.  Vitamin E hunts down and destroys these free radicals that create havoc in our body systems and on our skin.
Thus, with the intake and regular use of Vitamin E as skin care treatment, scars and other permanent marks on our skin can be diminished and lightened. This helps create a more even skin tone and texture.
Our Yeouth Vitamin C & E Serum is specially enriched with Vitamin E to help protect and defend the skin from future damage, and Vitamin C to help reduce skin pigmentation. Try this serum to discover the wonders of these two great vitamins on your skin!
The takeaway
Vitamin E is that friend we must have. It is one of the secret weapons that make our skin beautiful.  We must not forget to include Vitamin E in our diets so that our body and skin remain healthy and strong.  Additionally, we need to incorporate products that contain Vitamin E in our skincare routines to protect and brighten our skin!
RETINOL SERUM WITH HYALURONIC ACID, VITAMIN E & ALOE VERA  ( $19.95  )
Our YEOUTH Retinol Serum is a powerful wrinkle-fighting serum that will deliver dramatically visible results while hydrating and brightening the skin at the same time.  With its combination of ingredients including Vitamin E, it makes one powerful serum that will help you achieve skin that is clear and radiant! 
WHAT IS YOUR FAVORITE VITAMIN?  WHICH AMONG THE VITAMINS BEST WORKED FOR YOUR SKIN?  SHARE IT WITH US IN THE COMMENTS BELOW