THE BEST SKINCARE REGIMENS AT EVERY STAGE OF LIFE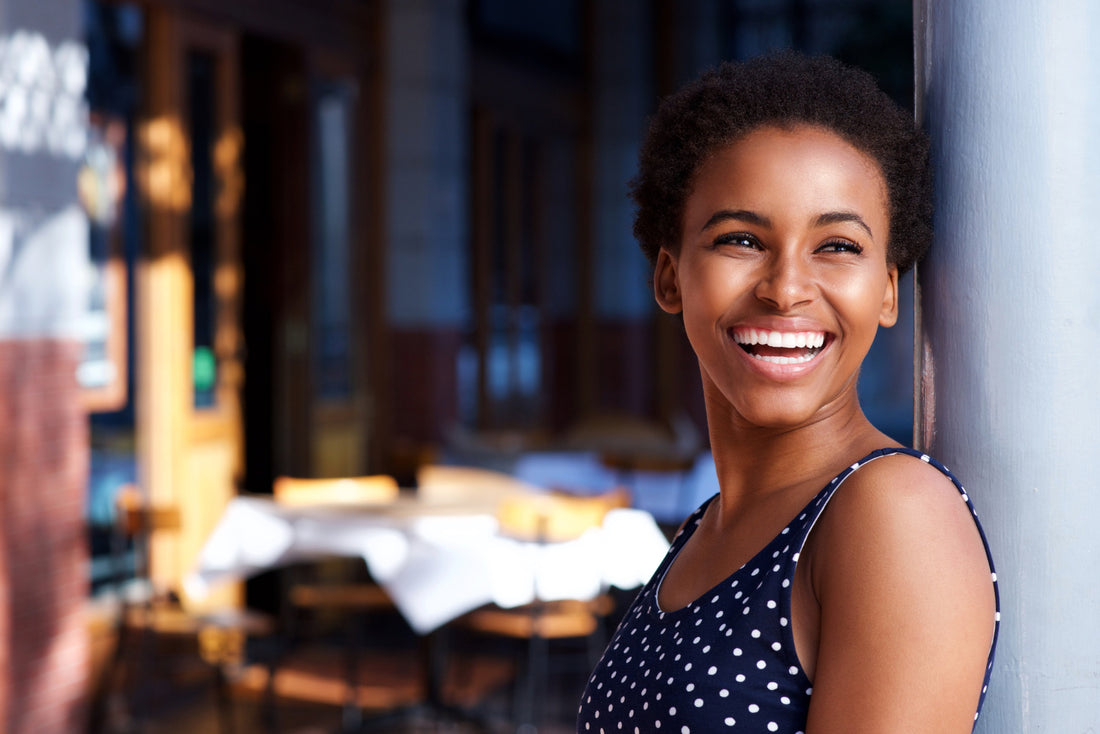 We all have different skin needs and wants based on our skin type, age, gender or the skin conditions we suffer from.  Every skincare concern requires a different treatment, skin regimen, and a different combination of the proper ingredients! Experience new and amazing skin this new year!  Give your skin the TLC it truly deserves by gifting your skin the gift of YEOUTH!  
TEEN SKIN 
The basics of skincare should start during the teenage years.  A lot of hormonal and skin changes happen during the adolescent years, mainly because of the acceleration of sebum production 
The following basic skin habits should start during these times.  It will have a great impact on skin later on in life! 
Healthy diet with lots of vegetables and fruits rich in

antioxidants and nutrients

Keeping a simple AM and PM skincare routine that includes cleansing, toning and moisturizing.  The use of mild skincare products is also a must!

Use of sunscreen regularly to prevent sun damage, especially since teens spend a lot of time outdoors 
Your skin will appreciate all of these later on when you grow older! 
OUR PICK:  
As you go through puberty, hormonal changes arise and your skin can become unbalanced. Good thing we've carefully-selected and bundled up four amazing products, Teens Skin System, that will help you effectively nourish and hydrate your complexion for your best glow.  Each product is specially formulated to balance your skin for that dewy, healthy radiance.
20s SKIN 
Premature signs of skin aging like fine lines and Crow's Feet start to appear in the late '20s. Removing makeup and impurities before going to bed by properly cleansing will help prevent breakouts and dull skin during this stage of life.
This is now the proper time to sincerely commit to a regular skin regimen.  It should include a deep and thorough cleansing, toning, exfoliating, skin nourishment, moisturizing, and lots of sun protection!
OUR PICK: 
If your priority is to maintain your skin's youthful-looking glow and prevent premature signs of aging, then look no further than this professionally-curated set.  Our YEOUTH Anti-Aging System Twenties consists of five high-quality products formulated with powerful natural ingredients that deliver a healthier, smoother, and deeply moisturized skin.
30s SKIN 
As we approach our 30s, drastic loss of skin moisture occurs because of the degeneration of our hyaluronic acids.  Skin barrier also continues to become weak. 
Our skin show signs of the following damage and signs of aging:
More frequent skin irritation and dryness

Cell turnover begins to slow down

More pronounced spots and broken vessels leading to

uneven skin tone

Appearance of melasma from prolonged sun exposure during the younger years, and from hormonal changes due to pregnancy or

birth control

Depletion of collagen and elastin

More noticeable wrinkles, fine lines, Crow's Feet
Since there is serious loss of moisture during this age, more potent ingredients like hyaluronic acid, glycolic acid and other antioxidants should be incorporated into your skincare routine.  
Hyaluronic acids replenish lost moisture, while glycolic acids help boost the turnover of healthy skin cells.  Antioxidants aid in fighting the various irritants that damage the skin. 
Read our blog: What You Should be Doing to Your Skin in Your 30s
OUR PICK: 
Hyaluronic Acid Plus Night Serum
If you're starting to notice the initial signs of aging on your skin and are looking for a way to successfully diminish them, consider this carefully-curated set as your newest secret weapon!
Our Anti-Aging System Thirties kit consists of 6 high-quality anti-aging products that will help actively prevent the appearance of wrinkles, roughness, and age spots in your thirties.
40s SKIN 
The changes in our skin, especially signs of aging, begin to accelerate in our 40s.  Wrinkles and hyperpigmentation are now highly noticeable.  Hyaluronic acid and collagen in our skin continue to deplete, and the structure of the fibers and connective tissues in the skin start to deteriorate.  
Dullness and dehydration now become major major concerns! 
There is an urgent need to upgrade our skin regimen in our 40s by using more anti-aging ingredients, emollient moisturizers and antioxidants.
What we need to do and use in our 40s: 
Vitamin C to treat dark spots 

Peptides

to boost elastin and collagen production 

Get enough sleep 

Avoid a sedentary lifestyle by keeping active daily 

Antioxidants to nourish the body inside and out 
OUR PICK: 
This Anti-Aging System Forties+ kit consists of carefully-selected, high-quality anti-aging products focused on targeting age-related skin problems such as wrinkles, fine lines, age spots, and more.  With the synergy of these 8 products and regular daily application, you can achieve a more youthful-looking skin in no time!
50s SKIN 
Our skin produces less sebaceous glands in our 50s.  This makes us less prone to breakouts, but more vulnerable to dryness and a lot of skin discomforts! 
The skin's is also weakened during this time and it can no longer retain a lot of moisture that the skin needs.  Since the skin is dehydrated, wrinkles and fine lines are now heavily visible and pronounced. 
Avoid using harsh ingredients like fragrances and alcohol since skin is extremely prone to dehydration and is more sensitive.  Use gentle cleansers that do not cause dryness and avoid using heavy serums and moisturizers.  Lightweight products that are gentle for sensitive and dry skin should be the core of your skin regimen. 
OUR PICK:
ESSENTIALS ANTI AGING SKIN CARE SYSTEM:
The YEOUTH 3-Pack Essentials Anti Aging Skin Care System includes a Preparation Toner, Hyaluronic Acid Plus Night Serum, and L22 Anti Aging Moisturizer - the essentials to achieving firmer, healthier skin! 
60s SKIN AND BEYOND
Once we reach the age of 60, the skin's ability to regenerate skin cells slows down significantly.  This results in the loss of skin elasticity and the skin's ability to heal itself!  The production of collagen, hyaluronic acids and lipids also decreases resulting in deeper wrinkles, dryness and an increased sensitivity to sunlight!  This makes the skin develop more dark spots and other skin discolorations. 
Treating 60s and beyond skin is similar to treatments for 40s and 50s skin.  The use of hydrating, nourishing and mild skincare products is essential to rejuvenate thinning skin. 
OUR PICK: 
COMPLETE ANTI AGING SKIN CARE SYSTEM
Our Complete Anti Aging Skin Care System is formulated with the highest quality medical grade ingredients. Hydrate and moisturize skin, fill fine lines and wrinkles, even skin tone, and reduce crow's feet, bags and puffiness around the eye.
ACNE-PRONE SKIN 
The excessive production of sebum in the skin results in clogged pores, which leads to the development of acne, breakouts, various skin disorders, and premature skin aging!
Clogged pores can disturb the normal shedding of dead skin cells and the production of newer skin cells.  If skin pores are clogged due to excess production of sebum, dirt, bacteria, dead skin cells, and other irritants accumulate in the skin resulting in acne and other skin inflammations and infections. 
A skincare routine that includes Salicylic Acid is important for acne - prone skin.  This amazing acid helps break down sebum, natural oils and other fatty compounds found on the surface of the skin. 
THE TAKEAWAY 
Different skin needs and conditions require different skin regimens, products and skincare ingredients.  Be aware of your skin needs as you grow older.  This will help you and your skin prepare better for whatever skin damage, conditions and aging your skin will encounter in the future.  Give your skin the gift of YEOUTH this year for beautiful, healthier skin for all the years to come! We have the right products for you no matter what stage of life you are! 
Acne Skin System ($99.95) 
These professionally-curated products, Acne Skin System, are infused with potent ingredients that specially targets acne and blemishes to give you a clearer and glowing complexion.  With these 7 products' synergistic effect, the journey to an acne-free and clearer skin just got easier.
Do you use the proper skincare ingredients for your skin needs?  Are you using the correct products and ingredients?  We'd love to tell you more in the comments below!