THE BEST SKINCARE FOR COMBINATION SKIN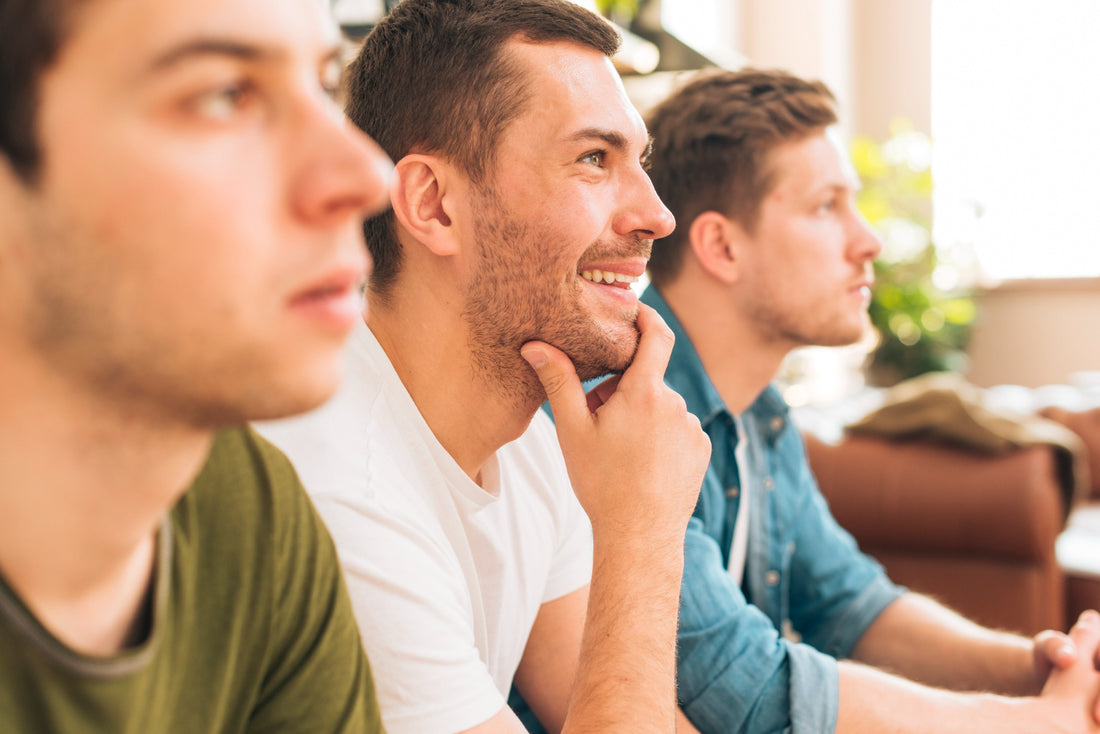 Combination skin may be the most common skin type. It requires special skincare treatments.  Dryness and oiliness are both present with having combination skin, so caring for the skin becomes a bit of a challenge. 
Learn what combination skin is exactly in this blog and discover the proper skin treatments and products you can use to put your best face forward! 
WHAT IS COMBINATION SKIN
Combination skin is a skin type wherein you have both dry skin and oily skin in the different parts of your face. When one has a combination skin type, they usually have dry skin on the cheeks and oily skin on the forehead, nose, and chin or in the so-called T-Zone
FACTORS AFFECTING COMBINATION SKIN
We are all born with a specific skin type. Having combination skin can also be the result of various intrinsic and extrinsic factors.  
Skin disorders
Certain skin disorders can worsen the dryness and oiliness that are both present when one has combination skin.  Rosacea, acne, eczema, psoriasis, and dermatitis are some conditions that can worsen the dryness or oiliness of the skin.
Hormones
Hormones and sebum are closely related to each other.  Expect oily skin when hormones are working the most - teen years, women's monthly period cycles, birth control and menopause are all hormonal triggers.  
Read our blogs: How to Take Care of your Skin while on Birth Control
Caring for your Skin during Menopause
Smoking and/or secondhand smoke
Smoking makes dry skin worse, it even causes uneven skin pigmentation and it makes wrinkles and fine lines deeper and more prominent! 
Genes
A person's skin type generally depends on one's genes.  Skin type is inherited and thus passed on to younger generations as well.
Diet
A poor diet results in a lot of skin problems like oily skin, rashes, blemishes, and breakouts.
Read our blog: 12 Superfoods for Clear and Radiant Skin 
Medications
Certain medications like diuretics, antihistamines and acne medication can cause dry skin while  corticosteroids, lithium, and anticonvulsants have the ability to worsen oily skin.
Stress
Stress can make skin oily and dry at the same time! A 2015 research showed that high levels of anxiety can lead to dry skin. Our skin produces less hyaluronic acid, a compound that helps the skin retain moisture, when we experience extreme psychological stress.
Also, our body produces cortisol in response to stress. Cortisol causes skin's sebaceous glands to produce more sebum!
Read our blog: 5 Ways Stress Affects Your Skin
Your skin care regime
An improper skin care routine may worsen dry and oily skin, so it's best to adapt a skin regimen that can work best for your skin condition. 
Wrong skincare ingredients
Using products that contain harsh, harmful and ingredients that aggravate skin can dry out some areas of the face, and stimulate oil production in other parts that are already oily!
Prolonged and unprotected sun exposure
Our skin's worst enemy are the harmful UV rays of the sun!  Unprotected UV ray exposure worsens all kinds of skin problems and conditions including skin dryness and oiliness!
Climate
Dwindling temperatures and humidity significantly affects our skin. Change in weather, season, indoor and outdoor temps can cause or worsen dry skin, and affects our skin's production of sebum!
Pollution
Pollutants and irritants that are present in the air can cause and worsen a lot of skin conditions and even diseases!  That is why it's important to protect the skin at all times. 
SKINCARE ROUTINE FOR COMBINATION SKIN 
The secret to creating the perfect balance for combination skin type is a proper skin regimen that includes specially formulated skincare.  Choose gently formulated products that can hydrate and moisturize dry areas, and control oiliness at the same time!  Plus, you should only apply special treatments to the needed areas for specific skin problems. 
A.M. SKINCARE ROUTINE 
Follow this skin regimen to balance out the dryness and oiliness in your skin 
1. Use a gentle cleanser. This removes any buildup that occurred overnight.
OUR PICK: Vitamin C Facial Cleanser with Aloe Vera, Green Tea and Seaweed ($18.95)
2. Spritz with a balancing toner.  A toner helps remove excess oil and dirt left after cleansing.  It also balances skin's pH levels and preps the skin to better absorb the next products in your routine like serums and creams! 
OUR PICK: Balancing Facial Toner with Chamomile extracts ($15.95)
3. Apply your serums of choice. Serums and other treatments target specific skin concerns. They also hydrate and protect the skin barrier.
OUR PICK: Hyaluronic Acid Plus Serum with Vitamin C and Tripeptide-31 ($29.95)
4. Moisturize. Two sets of moisturizers are usually recommended for combination skin type, one for the dry areas and another for the oily parts of the skin. There are moisturizers that perform both functions at the same time. 
OUR PICK: Day/Night Cream with Hyaluronic Acid, Snail Extract, Peptides and Green Tea ($22.95)
Skincare is self care! Embrace your YEOUTH with an effective set of skincare! 
Our YEOUTH Vitamin C Facial Cleanser  nourishes and cleanses the skin to remove impurities and excess oil while also fighting to defend skin health and give your complexion a bright, healthy-looking glow!
Balancing Facial Toner  is a nourishing natural face toner mist that moisturizes, balances and protects the skin! 
Hyaluronic Acid Plus Serum  hydrates and brightens the skin and tightens pores for a supple and radiant appearance!
Day/Night Cream is lightweight for daytime and nourishing enough to repair skin overnight, it's your perfect 2-for-1 mega-cream!  
5. Wear sunscreen generously, but choose a lightweight formula with at least SPF 30.
6. Wear lightweight makeup that is oil-free!
P.M. SKINCARE ROUTINE
For your evening skin regimen, try using these skincare products to balance dryness and oiliness more extensively: 
1. Apply a makeup remover. It helps unclog the pores, and gives skin time to breathe.
2. Gentle cleanser. It removes makeup residue, dirt, grime, excess oil and other natural buildup left on the skin!
3. Exfoliant. Exfoliants remove dead skin cells, which unclogs the pores and relieves dry areas of the skin.
OUR PICK: Retinol Serum with Hyaluronic Acid, Vitamin E and Aloe Vera ($19.95)
Amazing YEOUTH in a bottle! Our
Retinol Serum
is a
gentle serum that lightly exfoliates to reveal healthy, new skin.  It is a powerful wrinkle-fighting serum that will deliver dramatically visible results while hydrating and brightening the skin at the same time! 
Our
Niacinamide Serum
  is a powerful serum that combines 10% Niacinamide with Hyaluronic Acid, Aloe Vera and Licorice Root Extract to create an oil-balancing serum that works to give your skin a clearer, brighter and more YEOUTHful appearance!
4. Mud mask. Use once a week to decongest pores and detoxify skin of toxins and impurities! 
OUR PICK: Dead Sea Mud Mask with Hyaluronic Acid, Aloe Vera, Colloidal Oatmeal and Avocado Oil ($18.95) 
5. Apply your serum, treatments, and moisturizers. 
PM skin regimens are meant for stronger products that work overnight and treat the skin's special needs! You can use a moisturizer that can target skin problems more extensively in addition to your regular moisturizers. You can also layer serums and moisturizers if they are specially formulated to be gentle and safe even for sensitive skin! 
OUR MOISTURIZER PICK: Hyaluronic Acid Cream with Ferulic Acid, Vitamin C&E and Tripeptide-31 ($29.95)
OUR SERUM PICK: Niacinamide Serum with Hyaluronic Acid, Licorice Root extracts and Aloe Vera ($16.95)
The Takeaway 
The secret to solving the dilemma of having a combination skin is balance, to target the dryness and oiliness at the same time while maintaining skin integrity and health.  Embrace your skin type whatever it is, but embrace your YEOUTH more with safe, effective and amazing skincare that can only make you look great and feel confident! 
Dead Sea Mud Mask with Hyaluronic Acid, Aloe Vera, Colloidal Oatmeal and Avocado Oil ($18.95) 
Perfectly balanced skin! YEOUTH's Dead Sea Mud Mask detoxifies the complexion by drawing out toxins and impurities trapped deep in the skin's pores. It is specially formulated with nourishing vitamins and minerals Hyaluronic Acid, Aloe, Oatmeal and Avocado oil to moisturize, soothe and balance the skin!
Our Dead Sea Mud Mask loosens dirt to decongest clogged pores so that your skin will glow as
it improves texture and overall skin health. The result is a clean, fresh, perfectly balanced and blemish-free complexion! 
What's your skin type?  Do you have a combination skin type?   How do you balance your skin?  Let's talk in the comments below!