THE BEST INGREDIENTS FOR YOUR SKIN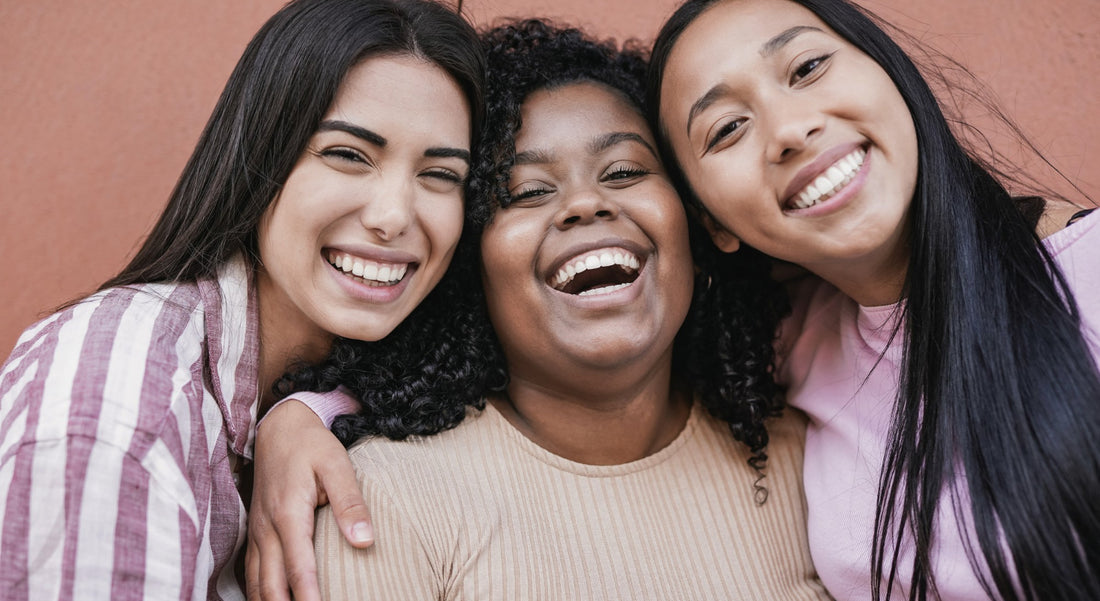 The search for the fountain of youth is a never-ending journey.  But if there is one thing we should trust, it is the years of research and studies that have been poured into coming up with the best solutions to fight the signs of aging!
There are countless natural and dermatological measures we can take to make our skin healthy. We have endless options when it comes to ingredients specially crafted in the serums, moisturizers, cleansers, toners, makeup and other skincare that we use.
Discover what ingredients are the most effective at fighting signs of aging and defending skin health.
1. RETINOL 
Retinol is a derivative of Vitamin A.  It has been scientifically proven to effectively fight signs of skin aging like fine lines, wrinkles, dark spots and it is also an efficient acne treatment. 
Vitamin A is the first ever FDA approved vitamin that can fight wrinkles.  It acts as an agent that has the ability to change the appearance of the skin surface and has anti-aging effects!
Usually, it takes several weeks to see the results of retinol use.  If retinol is applied regularly, it turns into retinoic acid, the component responsible for the growth of new and healthy skin cells.
OUR PICKS:
RETINOL SERUM with Hyaluronic Acid, Vitamin E & Aloe Vera ($19.95)
RETINOL MOISTURIZER with Hyaluronic Acid, Green Tea and Ginseng ($19.95)
RETINOL EYE CREAM with Hyaluronic Acid and Tripeptide Complex ($18.95)
2. VITAMIN C
Vitamin C is an essential and powerful antioxidant that skincare cannot be without! It has the ability to protect skin, rejuvenate skin cells and provides a strong antioxidant effect against damaging free radical and UV rays exposure.
It can also boost the production of collagen that our body needs, making it one of the most effective and beneficial ingredients in the world of skin care!
VITAMIN E 
One of the vitamins that can also nourish and protect our skin is Vitamin E.  It has actually been used and recommended for more than 50 years already! 
Vitamin E can reduce skin damage and hyperpigmentation caused by UV irradiation.  Also, when we ingest Vitamin E, they go directly to the skin through our sebum.  It is the reason why people with oily skin actually have higher levels of Vitamin E. 
VITAMIN C AND E 
Vitamin C and E are usually formulated and combined together as ingredients in skincare because their synergistic effects can give our skin the maximum benefits it needs.  With the two ingredients combined, the protection and brightening effects our skin needs are doubled up! 
OUR PICKS:
VITAMIN C FACIAL CLEANSER with Aloe Vera, Green Tea & Seaweed ($18.95)
VITAMIN C&E SERUM with Hyaluronic Acid ($15.95) 
ANTI-AGING SUPER SERUM with Vitamin C&E, Ferulic Acid & Hyaluronic Acid ($29.95)
NECK FIRMING CREAM with Vitamin C and Green Tea ($25.95)
Our Neck Firming Cream is a powerful multitasking and age-defying neck firming cream formulated to help target and improve the appearance of the delicate skin on the neck and dècolletè. Combined with Green Tea to soothe, Argireline to help tighten and Vitamin C to brighten and firm the skin for a more supple and lifted appearance.  
3. GLYCOLIC ACID 
A proper skincare will not be complete without Glycolic Acid for a lot of people. It is the most natural, safe and effective exfoliator available after all!
Glycolic acid is a form of Alpha-Hydroxy Acid or what we call AHA.  AHAs are considered the magic ingredient that can give dull, wrinkled, and rough skin its dewy, smooth, plump and luminous appearance!  AHAs are shown to act as a skin barrier against harmful external aggressors.  It is also an important element against DNA breakage and damage! 
AHAs are acids that can be naturally or synthetically sourced. Natural glycolic acid is sourced from sugar cane, pineapple and sugar beets.
Glycolic acid can effectively remove dead skin cells found in the different layers of the skin to reveal a new, fresh, and healthy skin that is brighter and more vibrant!   It is more commonly used to remove scars and dark spots but it can effectively fade lines and wrinkles as well!
OUR PICK:
GLYCOLIC ACID 30% Gel Peel with Retinol and Green Tea ($24.95)
Read our blog: A Comprehensive Guide on How to Use a Glycolic Acid Peel 
Our YEOUTH Glycolic Acid 30% Gel Peel exfoliates dead skin cells to reveal a brighter, more even and smoother skin surface. It is formulated with Glycolic Acid, Retinol, and Green Tea to fortify skin and promote clarity. This peel will also help to minimize the appearance of pores, blackheads and acne. You can expect visible improvement in the appearance of fine lines, wrinkles, hyperpigmentation and overall skin texture!
4. HYALURONIC ACID
Hyaluronic acid or HA plays a very significant role in regulating skin repair, wound healing, and tissue regeneration. It is widely used as an imperative component of cosmetic and nutricosmetic products! 
Hyaluronic acid is a naturally occurring substance present in our body.  This powerful ingredient can provide hydration, firmness, and volume to dry and dehydrated skin!  
Hyaluronic levels in our body deplete daily. This results in the development of fine lines, wrinkles, uneven skin tone, dryness, roughness and other premature signs of aging in our skin! 
It is therefore necessary to supply our skin with the hyaluronic acid it needs by using products formulated with it.  
OUR PICKS:
PURE HYALURONIC ACID Serum ($15.95)
HYALURONIC ACID PLUS SERUM with Tripeptide-31 and Vitamin C ($29.95)
HYALURONIC ACID CREAM with Tripeptide-31, Ferulic Acid & Vitamin C ($29.95)
5. NIACINAMIDE 
Niacinamide is a form of Vitamin B3 which is an important nutrient needed by our body. 
Niacinamide has become an essential in dermatology and skincare. Depending on its concentration, it has wonderful properties that are antimicrobial and photo protective, which means it has the ability to protect against the harmful effects of UV light.  
It also has sebostatic effects to inhibit the excessive production of sebum or oil in the skin, and it can effectively reduce hyperpigmentation, skin discolorations and dark spots!
Due to Niacinamide's anti-inflammatory, antioxidant and protective properties as concluded in numerous studies, it is now widely used as an effective treatment for acne, atopic dermatitis, Autoimmune Skin Disorders, psoriasis, but most importantly as a phenomenal ingredient in Anti aging! 
OUR PICK: 
NIACINAMIDE SERUM with Hyaluronic Acid, Licorice Root extracts and Aloe Vera ($16.95)
Our Niacinamide Serum  is a powerful serum that combines 10% Niacinamide with Hyaluronic Acid, Aloe Vera and Licorice Root Extract to create an oil-balancing serum that works to give your skin a clearer, brighter and more YEOUTHful appearance!
6. PEPTIDES
Peptides are a star ingredient in a lot of skincare products because they are made of proteins that are beneficial to skin health.
Recent studies show the anti-aging effect of peptides complex in improving skin cell structure and skin wrinkles! 
Peptides are amino acids that have the ability to penetrate deep into the layers of our skin and assist in the healthy production of collagen.  Collagen, as we know, is what is responsible for having healthy, firm and supple skin!
Peptides act as a signal of collagen loss, it transmits this message to the skin so that the skin can produce more collagen.  It plays an essential role in the process of skin renewal so we can have firmer and YEOUTHful looking skin! 
OUR PICKS:
ANTI-AGING SUPER SERUM ($29.95)
RADIANCE EYE GEL with Tripeptides and Hyaluronic Acid ($24.95)
DAY/NIGHT CREAM with Tripeptides, Hyaluronic Acid, Snail Extract and Green Tea ($22.95)
THE TAKEAWAY 
The fountain of youth already exists in our world today. They are present in the long list of skincare that are available, the product of scientific studies that cannot be debunked. 
We simply need to learn how to use these products and ingredients wisely, properly and effectively so we can truly feel the wonderful benefits they have, and experience the power of YEOUTH that is available!
Radiance Eye Gel with Tripeptides and Hyaluronic Acid ($24.95)
Our Radiance Eye Gel combines Hyaluronic Acid and Tripeptide amino acids to visibly hydrate and help reverse the signs of aging to reveal a brighter under eye area. This soothing eye gel penetrates deeply to offer lasting hydration to the delicate skin around the eyes and improves the look of fine lines, wrinkles, dark circles and puffiness!
Do you have a favorite anti-aging ingredient? Why do you love it? Let's share our thoughts in the comments below!