7 Skincare Tips for Beautiful Spring Skin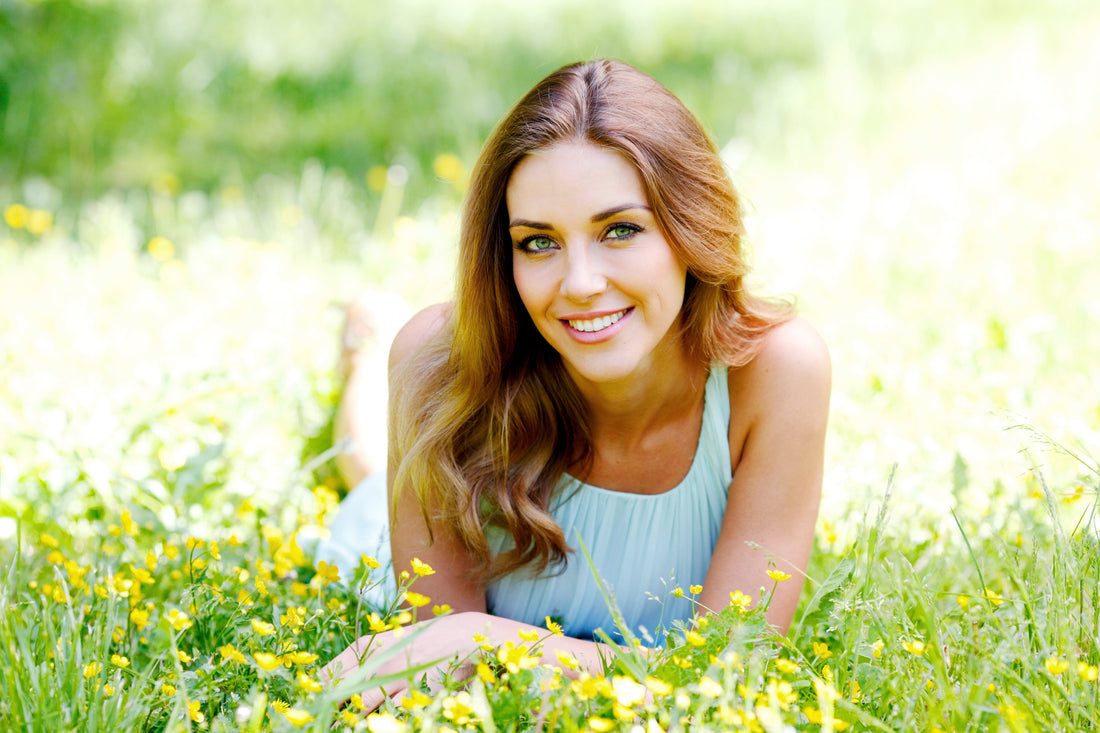 Spring is a time of renewal and that includes your skin
Spring is just around the corner! Time to update your skin care routine and wake up your skin from winter hibernation.
Spring skin changes
The change from cold to warm weather can cause a variety of skin issues for most of us. As your natural oils come back into balance after the dry winter, you may notice an increase in oiliness which causes breakouts and acne. For some, flower pollens can cause skin allergies that make skin prone to flare-ups. 
Adjust your skincare routine for spring
This is why you need to switch up your skincare routine as the seasons change. Set aside those winter skincare habits and create a new spring skincare routine with the right skincare products and techniques.
Here are our seven skincare tips for that healthy, spring glow!
1. Exfoliate
Winter weather can leave a buildup of dead skin cells. This can make the skin dry, flaky and dull.
Since you are most likely to show more skin during the warmer months, shedding off your old skin cells should be a must to achieve vibrant and youthful skin as the new season rolls in. 
We recommend adding an exfoliator into your spring skincare regimen. Exfoliators work by getting rid of skin buildup to improve skin texture and appearance. They reduce your chances of breaking out and improve your skin's ability to absorb other skincare products.
What is the best way to effectively slough off old and dull skin, you may ask? 
A chemical peel!
Physical exfoliators like face scrubs show immediate results but they are not as effective as you think. These can only remove what is on the topmost layer of your skin and most contain particles that are too coarse and jagged which can irritate the gentle skin on your face. This is why we recommend using a chemical exfoliator like our Glycolic Acid Peel.
YEOUTH Glycolic Acid Face Peel 30% 1oz ($24.95)
It works by mimicking your body's natural exfoliation process. It effectively treats and reduces skin imperfections. Unlike scrubs, chemical exfoliants work by weakening the lipids that bond the upper layer of the skin.
This process effectively removes the dull and dead skin that we want to get rid of and promotes healthy cell regeneration to reveal younger, healthier skin.
Read more: How to Use a Glycolic Acid Peel
2. Layer on SPF
During spring, we see more sunlight and increased temperature. You will have more beautiful days to spend outside! This increase in sun exposure means that SPF is even more important now than it was in the last couple of months. 
If you want to keep skin healthy and youthful, wearing sunscreen daily is a must. Remember to always wear a 30 or higher SPF moisturizer, even when you don't see the sun shining brightly. Up to 40% of the sun's UV rays still permeate the clouds even on a completely cloudy day so don't be complacent about your sun protection.
Look for a broad-spectrum sunscreen that offers protection against both UVA and UVB rays. They can also clog your pores and cause breakouts so choose one that is non-comedogenic.
3. Change your moisturizer
Spring weather means humidity and rain so using the thick, heavy moisturizer that you used during winter can leave your skin slick and greasy looking. This is why you should switch to a lighter moisturizer that will help keep your skin healthy and hydrated. 
We recommend a moisturizer like our Day/Night Moisturizer with Snail Extract, Hyaluronic Acid, Green Tea and Peptides. This moisturizer is perfect for spring as it is lightweight and smooth on the skin but still rich enough to nourish and hydrate all day.
YEOUTH Day/Night Moisturizer with Snail Extract, Hyaluronic Acid, Green Tea, & Peptides 4oz ($22.95)
4. Take care of your eyes
As the warmer months approach, the sun is out longer and everything is a lot brighter. You may not notice, but this actually takes its toll on the delicate skin around your eyes. Since you are more prone to squinting, the harmful UV rays of the sun speed up the signs of aging around the eye.
Spring skincare tip: Have a pair of big sunglasses everywhere you go. Aside from making you look fabulous, they also protect your eyes from the glare of the sun.
An eye cream or eye gel should also be in your spring skincare routine. If you do not have one in your skincare routine yet, now is the perfect time to add one! 
Read more: Do You Really Need An Eye Cream?
Look for an eye cream or eye gel packed with antioxidants and peptides. This anti-aging duo helps plump fine lines and crow's feet while warding off the collagen-destroying effects of the sun's UVA rays.
Check out our Retinol Eye Cream. Aside from all the amazing benefits retinol has to offer, this eye cream is loaded with other anti-aging ingredients such as hyaluronic acid, green tea, caffeine and ginseng which all help combat the fine lines and wrinkles around the eyes. This product is recommended for use at night before bed. 
5. Do some spring cleaning
It's time to do some spring cleaning with your makeup accessories.
These tools build up a gross amount of dust and bacteria which then end up on your face every time you use them. Most experts recommend washing your beauty brushes at least once a week to minimize bacteria accumulation.
Gently wash with a natural cleanser, rinse thoroughly in lukewarm water until the water runs clear, squeeze out excess water and then lay them flat to dry for 24 hours.
6. Wear less makeup
Your makeup has a lot to do with your skin health so choosing the right products are very important. Too much makeup can clog your pores and cause breakouts, especially as it becomes more humid out.
Let your skin breathe! Swap your liquid foundation for a light, face powder. They have lesser ingredients and are less likely to irritate your skin. You should also use products that are mineral-based and free of parabens.  And of course, always take off your makeup before bedtime!
7. Repair your skin, hair, and nails
During winter, your body is exposed to harsh conditions — very low temperature, dry air and cold winds. All these factors cause damage to your collagen levels which can seriously affect your hair, nails and skin health.
Revitalize yourself this spring with a collagen supplement like our Regenotin Advanced Collagen Generator.
This daily supplement is formulated with vital anti-aging nutrients, minerals, and vitamins that our body needs to support healthy hair, skin, and nails. It encourages the growth, development, and regeneration of connective tissues so your skin can stay supple, your nails become stronger and hair looks fuller.
YEOUTH Regenotin Advanced Collagen Generator, 60ct ($51.95)
Are you ready for spring? What changes are you going to incorporate into your skincare routine this year? Share with us in the comments below!
Sign up for our free newsletters and get weekly skincare articles like this plus special Yeouth DISCOUNT CODES delivered straight to your inbox. 

Don't worry, we hate spam just as much as you do! We promise our newsletter will be the opposite - you in? Click here to subscribe!