SKINCARE TIPS TO TREAT CHICKEN SKIN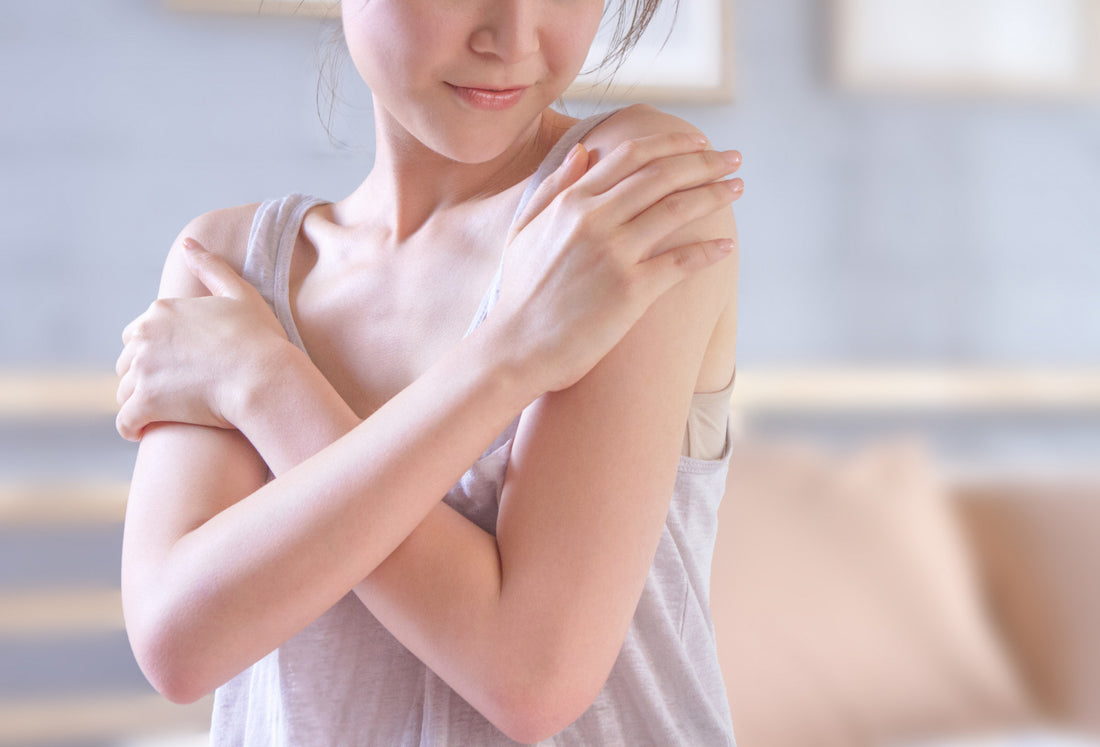 Chicken skin or
Keratosis Pilaris
is a skin condition that's basically harmless, and has no known cures. But for people who have this condition, the small, dry and rough bumps that appear on the skin are often bothersome and irritating. 
Chicken skin is caused by the buildup of keratin proteins that blocks the pores and prevents the opening of hair follicles, resulting in the growth of bumps in the skin.  Bumps usually appear on the upper arms and on the thighs.  
The American Academy of Dermatology Association (AADA) recommends the following skincare tips to treat the symptoms of Chicken Skin.  
1. CHEMICAL EXFOLIATION 
The AADA suggests treating chicken skin through chemical exfoliation by using these skincare products and ingredients. Be careful to choose products that are properly formulated, gentle and safe to use: 
Read our Blog: AHA vs BHA: Everything You Need to Know About Chemical Exfoliation 
 OUR PICK: 
Glycolic Acid 30% Gel Peel with Retinol and Green Tea ($27.49)
YEOUTH Salicylic 20% Acid Gel Peel and Glycolic Acid 30% Gel Peel. Chemical peels help treat the bumps that appear when one has Chicken Skin or Keratosis Pilaris 
OUR PICK:  
RETINOL MOISTURIZER with Hyaluronic Acid, Green Tea and Ginseng ($21.99)
YEOUTH Retinol Moisturizer provides intense hydration overnight while smoothing and softening visible signs of aging for a more rested and YEOUTHful appearance
OUR PICK: 
Salicylic Acid 20% Gel Peel with Tea Tree Oil and Green Tea ($27.49)
 Exfoliating helps reduce and relieve Chicken skin bumps.  Dead skin cells, excess oil, dirt and makeup also accumulate in our skin on a daily basis and clog our pores.  That is why it is important to clean our face and exfoliate clogged pores on a regular basis.  
Serums like our collection of YEOUTH serums, exfoliating creams like our Retinol Moisturizer ($21.99), mud masks like our Dead Sea Mud Mask ($21.99), cleansers and some toners also provide the gentle exfoliation that our skin needs.  Chemical peels like a Glycolic Acid or Salicylic Acid Peel, usually done once a month, provides more deep seated exfoliation that the skin needs.  
Read our blog: How to use Acids and Retinol Together in your Skin Regimen 
2. GENTLY SLOUGH OFF DEAD SKIN CELLS
Gently slough off the dead skin cells that come off as a result of exfoliating by using a soft washcloth when you shower.  Do not rub the skin as this can cause irritations and redness.  
3. MOISTURIZE 
Chicken skin bumps are usually dry and itchy especially when they flare up during winter and in dry conditions. The best solution is to moisturize your skin regularly on a daily basis, and to double up on moisturizing in winter.  
OUR PICK: 
DAY/NIGHT CREAM with Tripeptides, Hyaluronic Acid, Snail Extract and Green Tea ($24.95)
It's lightweight for daytime use but nourishing when used at nighttime! 


THE TAKEAWAY

If you are suffering from Keratosis Pilaris or what is commonly known as Chicken Skin, the proper skin care habits and the right products can help soothe and improve the symptoms that appear on the skin. And YEOUTH offers all the amazing and nourishing products and ingredients your skin needs!
This cream provides optimal hydration for the skin to repair itself and restore natural vibrance with every application. Watch the appearance of fine lines, wrinkles, hyperpigmentation, and scars fade with regular use.
Do you have skincare concerns and or questions?  Talk to us in the comments, we'd love to answer your queries