Skin Care Tips for a Youthful Decolletage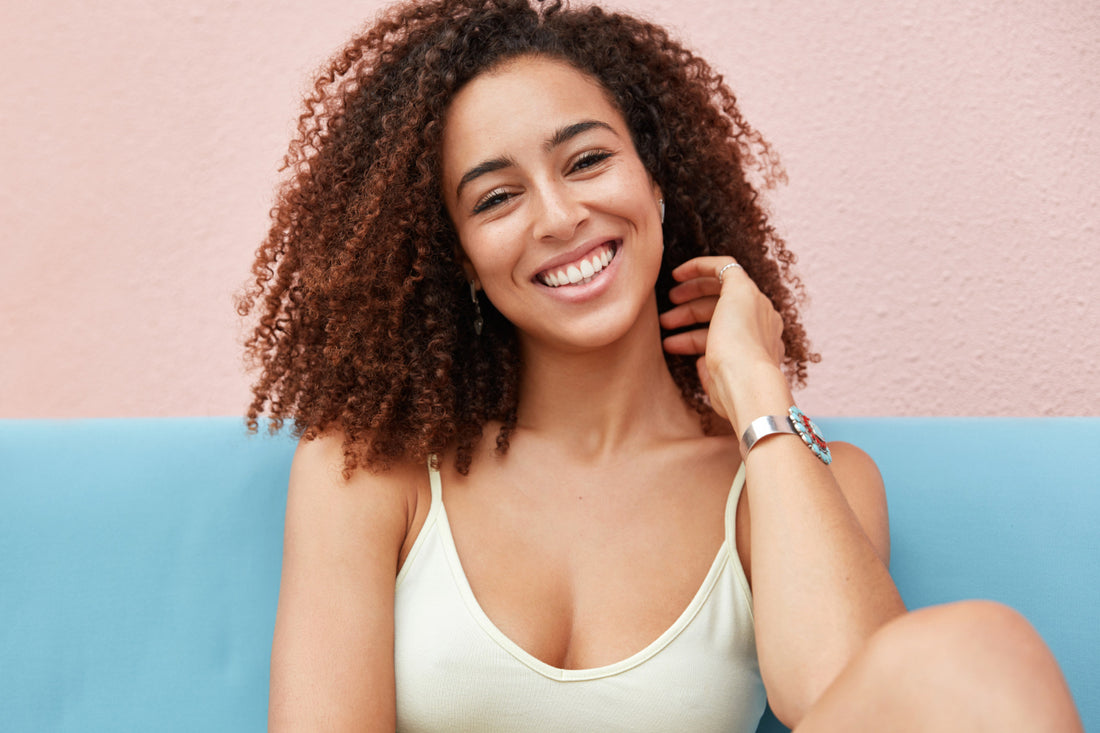 EVER WONDERED WHAT IS THE MOST NEGLECTED PART OF OUR BODY THAT ALSO REQUIRES A LITTLE EXTRA TLC WHEN IT COMES TO SKIN CARE?  IT'S OUR NECK, SHOULDERS AND CHEST AREA - OUR DECOLLETAGE! 

LIKE THE SKIN ON OUR FACE, OUR DECOLLETAGE IS ALSO DIRECTLY EXPOSED TO ALL THE HARSH ELEMENTS THAT HARM THE SKIN AND CAUSE PREMATURE SKIN AGING.

IT IS REGULARLY EXPOSED TO HARMFUL UV RAYS, IS AFFECTED BY HARMFUL COMPONENTS CAUSED BY POLLUTION AND IS ALSO SUSCEPTIBLE TO A LOT OF SKIN PROBLEMS. THE SKIN IN THIS AREA OF THE BODY IS THINNER, VERY DELICATE AND MORE SENSITIVE, THUS, IT NEEDS AS MUCH TLC AS THE SKIN ON OUR FACE! 


The Decolletage 
Decolletage comes from the French word decolleter which means to expose the neck area by allegedly removing a woman's collar or creating a low neckline. Decolletage is the area that covers the neck, shoulders and chest.
Our decolletage gravely suffers from common skin problems and premature aging because these areas of the body are directly exposed to UV from the sun.  Although natural aging may be a cause, environmental and external factors actually produce most of the skin damage and signs of aging in our decolletage.
Dark spots such as sun and age spots, wrinkles or visible horizontal lines, dryness and roughness develop faster in our neck and chest area. This is because skin in this part of the body is thinner and has fewer sebaceous glands that produce oil and fatty acids that help moisturize skin. It has skin qualities different from the skin we have on our face but is more similar to the fragile skin that surrounds the eye area.
It is inevitable that proper skin care must also be applied on our decolletage.  It deserves as much attention and TLC as our face! What good is a glowing and youthful skin on the face when your decolletage makes you actually appear 10 years older!
Factors affecting skin in the decolletage area
1. UV radiation
Photoaging occurs when the skin is repeatedly exposed to the harmful rays of the sun, or from other sources of UV rays like artificial light, and exposure to the light from tanning beds.  Damage to the skin caused by photoaging includes development of dark spots and other hyperpigmentation, freckles, wrinkles, fine lines and skin dryness, and even skin cancer!
2. Genes
In general, our genes dictate our skin type, whether we have oily, dry or combination skin.  Our skin type reacts differently to different skin problems. It also determines how thick or thin our skin can be and how sensitive it can react to certain substances and treatments.  Thicker and darker skin can defend itself more against the harmful effects of the sun.  Thin and fair skin is more prone to hyperpigmentation and skin aging.
3. Natural aging 
Our skin grows old with us. Our skin structure deteriorates and becomes weakened as we biologically get older.  We produce less and less cells that help keep our skin elastic, toned and firm. The skin which is also most exposed to the sun becomes thin more rapidly as we age. This includes the skin on our face, neck and chest area, and the back of the hands.
4. Pollution
Pollutants and other environmental irritants can disturb our skin in a major way. Allergens cause premature skin aging and make aged skin worse! Air pollution can cause rapid development of wrinkles and leads to the development of pigment spots. In fact, pollution on its own causes severe and rapid skin aging. Studies have shown that pollution caused by traffic is significantly associated with premature skin aging as well.
5. Skincare, health habits and lifestyle 
Smoking, sleep deprivation and alcohol use affect skin health in a bad way.  These are the shortcuts to aging faster and having dry, wrinkly skin! Stress can also lead to a variety of skin problems like wrinkles and acne, and can worsen skin disorders like rashes and rosacea.
Poor diet and lack of exercise likewise contribute to premature skin aging because the body's immune system is weakened. It cannot effectively produce antioxidants that fight off the free radicals that harm and destroy our skin structures.
Failing to give the decolletage the proper skin care it needs and further subjecting these areas to harsh and harmful activities like scrubbing or using harsh soaps not only leads to premature skin aging but also to skin problems like unnecessary acne or redness.
In summary, all of our bad habits can essentially affect skin health and make us look old beyond our years!  Even if the skin of our decolletage has been the subject of neglect and harsh treatment for a long time, it's never too late to treat it with the proper skin care that it needs!
TLC skincare treatments for a Yeouthful decolletage
The secret to having a firm, toned, healthier and youthful looking decolletage is a basic skincare routine which can be as simple as the way we care for our face.  Whatever skincare and TLC you give your face, you should give your decolletage.
There are specially formulated skincare products for the neck area which one can simply add into their skin regimen. These products have the same powerful ingredients that make the skin healthy and Yeouthful looking.
1. A gentle cleanse
As you cleanse your face during your skincare routine, proceed to gently cleanse the decolletage area as well using your fingertips in an upward motion.  It deserves daily and gentle cleansing as the face does.  Gentle cleansing on these areas must also be done when you shower!  Be sure to use lukewarm water because hot showers dry the skin and strip it of much needed moisture.
2. Apply the retinols
We know that retinol is the super ingredient that can effectively combat the signs of skin aging, so there is absolutely no reason to make the face the only beneficiary of the powers of retinol. Use them in the decolletage area too! Retinol reduces wrinkles and fine lines because it effectively improves collagen production in our skin.  This improves skin elasticity and firmness.
When applying retinol serums and retinol creams and moisturizers on your face, extend it down to your neck, shoulders and chest area as well.
Our YEOUTH Retinol Serum is a gentle and skin-loving formula that lightly exfoliates to reveal a healthier skin texture.  It is a powerful wrinkle-fighting serum that delivers dramatic and visible results while hydrating and brightening the skin at the same time. 
3. Exfoliate or detoxify by applying a mask regularly
Dead skin cells thrive in the skin of our neck and chest areas too. Our pores in these areas are also clogged with dead skin cells, excess oil and dirt, so it is important to exfoliate or detoxify the skin of the decolletage regularly.  This can be done several times in a week to clean the skin and reveal a newer and healthier decolletage!
Our YEOUTH Glycolic Acid 30% Gel Peel gently exfoliates and removes dead skin cells, oil and dirt. It will help improve the appearance of fine lines, wrinkles, hyperpigmentation and overall skin texture in the neck and chest area!
4. Moisturize and use neck firming treatments
When moisturizing your face, go all out on your neck and chest areas too. The skin of our decolletage is thirsty too and totally deserves all the moisture it needs to ward off dryness and retain its suppleness.
Create a yeouthful - looking decolletage with our YEOUTH Neck Firming Cream.  It is an original formulation that targets and improves the appearance of the delicate skin on the neck and dècolletè.
5. Look for Vitamin C in your skincare products
Hyperpigmentation and other dark spots are also signs of aging that appear on the decolletage, in fact, these spots are even more prominent in our chest area than on our face. And antioxidants, especially Vitamin C, effectively address these dark spots because of its proven brightening and lightening effects. Look for and use skincare products that contain Vitamin C to treat and improve the decolletage area!
Our YEOUTH Neck Firming Cream and Vitamin C Facial Cleanser are formulated with essential antioxidant Vitamin C known for its brightening and lightening effects that can significantly reduce all forms of discoloration on the skin, especially in the chest area where dark spots proliferate caused by sun damage.
6. Wear your sunscreen and stay away from the sun
We often neglect and forget to protect our decolletage when it actually suffers from the same harmful exposure as our face.  So when going outdoors, especially this summer season, extend your sunscreen all the way down to the neck, shoulders and chest.
7. Adopt healthy habits that benefit the skin
Sleep well, eat well and exercise regularly.  Sleep deprivation causes stress on our skin and is a factor in premature skin aging.  Get lots of sleep as a way to help destress the skin and keep it healthy.
A balanced diet along with regular exercise makes the body healthy and boosts the body's immune system.  All these also strengthen and protect our body's skin system and structure.  Also, smoking and excessive alcohol intake both dry the skin and produce other skin disorders. Kick these bad habits altogether if you want to achieve and retain a youthful glow!
Certain physical activities also result in the development of skin aging in our neck and chest area like sleeping on your side, and folding the neck for long periods.  Read more of these activities in our Yeouth blog.
Consult a dermatologist if the skin damage of your decolletage cannot be cured with skincare treatments. 
The takeaway
Caring for our skin should extend down to the neck and all the way to the shoulders and chest area. These areas deserve much needed attention but are often neglected. Give the decolletage the TLC you give your face for that all-around yeouthful glow that we can proudly show off to the world.
YEOUTH Neck Firming Cream with Green Tea, Argireline and Vitamin C  ( $25.95 )

Our YEOUTH Neck Firming Cream is a powerful multitasking and age-defying neck firming cream that helps target and improve the appearance of the delicate skin on the neck and dècolletè. It is formulated with Green Tea to soothe, Argireline to help tighten, and Vitamin C to brighten and firm the skin for a more supple and lifted appearance. 
HOW IS YOUR DECOLLETAGE LOOKING?  WE WILL TRY TO ANSWER YOUR SKIN CONCERNS REGARDING THIS AREA OF THE BODY, WE KNOW YOU HAVE SOME!  LET'S TALK IN THE COMMENTS BELOW.