SERUMS AND THEIR MIRACULOUS SKIN BENEFITS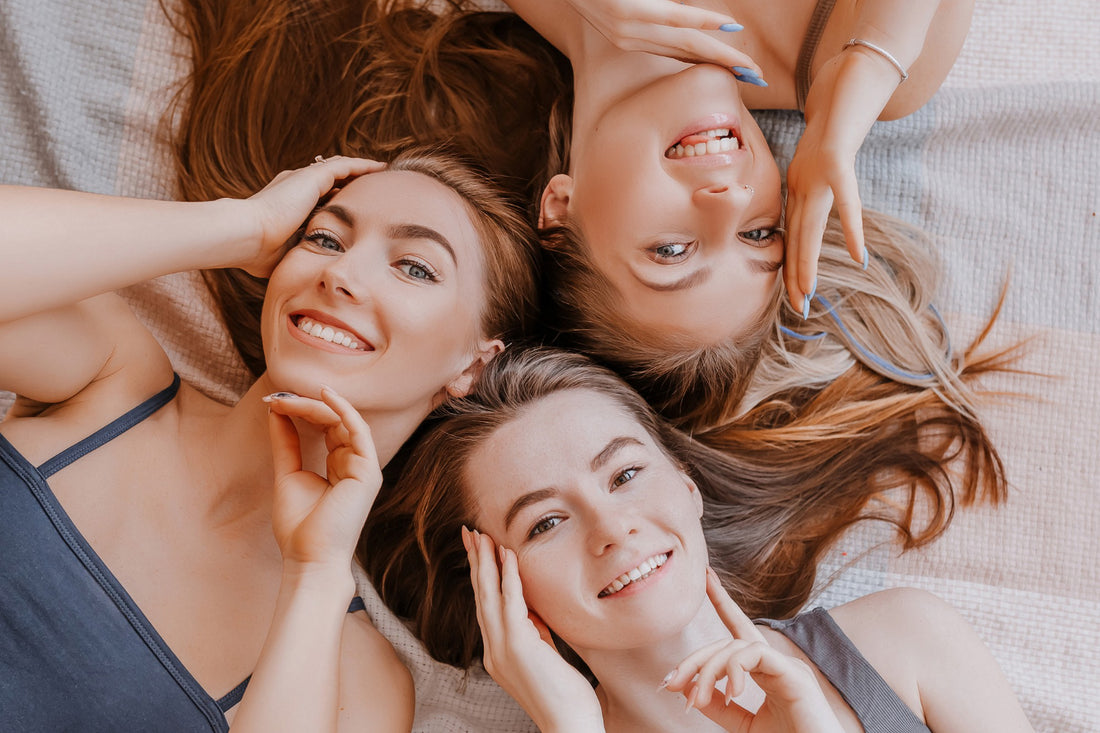 IF THERE WAS A FOUNTAIN OF YOUTH, SERUMS WOULD BE MAGICALLY FLOWING FROM THAT FOUNTAIN!

IN MODERN SCIENCE, SERUMS ARE THE SUPERSTARS OF YOUR SKINCARE REGIMEN. THEY ARE MEDICALLY CREATED AND FORMULATED TO LITERALLY  TACKLE ANY AND ALL OF YOUR SKIN CONCERNS TO RESTORE A YEOUTHFUL GLOW! JUST A FEW DROPS CAN GIVE YOUR SKIN THE TOTAL NOURISHMENT IT NEEDS.
WHAT IS A SERUM
Serums are medical formulations composed of highly concentrated active ingredients and small molecules intended to penetrate deep into the layers of the skin to repair damaged cells.  While serums are actively nourishing the skin cells underneath, they also provide visible skin benefits like lightening, hydrating, moisturizing, toning or restoring skin elasticity.
The active ingredients present in a serum depends on the specific skin need for which it is formulated like hyaluronic, niacinamide, retinol, vitamins and others. Serums are generally more lightweight than other skincare products that we use because of their extremely high concentration that leaves out additive ingredients like oils, emulsifiers and other thickeners.  This helps it absorb quickly, and deeper into the skin to do its work.
That also explains why one still has to use a moisturizer even after using a hydrating serum for example. Serums are not moisturizers and they can only moisturize up to a certain extent.  It does not contain the same properties that moisturizers have, which is to protect the skin's barrier and seal in moisture and nutrients in the skin.
So always use a moisturizer after applying your serum! 
OUR PICK: Day/Night Cream with Hyaluronic Acid, Snail Extract, Tripeptides & Green Tea!  ($22.95) 
TYPES OF SERUMS
Serums can either be oil-based or water based.  It is inherent to choose which type of serum to use to achieve the maximum benefits that serums can provide for your skin.  Also, when choosing your serum, consider the specific skin problem you want to treat.  From removing skin blemishes and wrinkles, to addressing the signs of aging in the skin around your eyes and neck area, serums treat particular skin problems.
You may also have to give your skin type some consideration when choosing your serums.  Those who have oily skin that is acne-prone can use serums formulated with Salicylic or Retinol. While those who have dry skin, dehydrated or mature skin, may choose serums with Hyaluronic Acid or Vitamin C!  Glycolic Acid may best work for combination skin.


1. WATER-BASED SERUMS

Majority of the serums available on the market are water-based. These are light in texture and absorb quickly and deeper into the skin.  It must be applied before your creams, moisturizers or other thicker products to ensure that the serums are properly sealed in and penetrating deep into the skin.
2. OIL-BASED SERUMS

An oil-based serum is applied on top of your creams and moisturizers because they have bigger molecules. These are specially formulated to ensure that all the ingredients and products applied to your skin are kept intact.  



3. ESSENCES

Serums and essences are similar in some ways.  They are applied before your moisturizers and both address particular skin problems or needs.  Essences are more watered down and fairly lighter than serums.  These two can both be used in your skincare routine at the same time, but apply your essences first before the serum.
MIRACULOUS SKIN BENEFITS FROM SERUMS
There are a lot of various skin problems and concerns we face. From wrinkles to hyperpigmentation, under eye circles, large pores, dryness, acne and so on.  Serums, being the core of your skin regimen, are your best bet to combat all these and attain the skin you want!  
1. HYDRATE

INGREDIENT: HYALURONIC ACID
Any skin type and every skin condition needs to be hydrated.  Even oily skin can be dehydrated and requires hydrating treatments!  A lot of serums provide this top skin need.
Hyaluronic Acids are molecules that can be found in the different parts of our body, but half of these special molecules are found in our skin.  They function to bind skin moisture by providing lubrication, and making sure that the skin retains the water it needs to keep the skin supple, hydrated and well nourished.  It can help improve and retain skin elasticity.
Many of our YEOUTH skincare products contain Hyaluronic Acid because proper hydration is a basic skincare need.  Find your fountain of Yeouth from this collection and experience a healthier and more supple skin!
OUR PICK:  Pure Hyaluronic Acid Serum  ($14.95)
Our YEOUTH Pure Hyaluronic Acid Serum 100% Pure Medical Grade Hyaluronic Acid is safe to use everyday.  It can deeply quench thirsty skin to restore healthy moisture levels and suppleness. This ultra-gentle serum will help plump the appearance of fine lines and wrinkles for an overall smoother, healthier and yeouthful-looking skin!
2. IMPROVE & LIGHTEN SKIN TONE

INGREDIENT: ANTIOXIDANTS LIKE VITAMIN C 
High levels of Vitamin C are found in our skin.  They help boost collagen production to keep the skin healthy, strong and elastic. Vitamin C hydrates the skin, keeps it firm, and protects the skin from the harmful effects of sun exposure.
Vitamin C has the power to control melanin production in the skin.  Thus, it is considered a super ingredient that can fade away dark spots to brighten and even out skin tone. It can even lighten the scars caused by acne! 
OUR PICK:  Vitamin C&E Serum with Hyaluronic Acid   ($15.95)
There are the other antioxidant ingredients to look for in serums that can truly provide skin nourishment, protection and repair.  Look for the following ingredients in your serums:
Aloe Vera - Anti-inflammatory and wound healing are some of the many skin benefits that can be derived from aloe vera.  Its antioxidant properties effectively offers  UV protection too!
Vitamin E -  Vitamin E eliminates the free radicals that damage healthy cells inside our bodies.  It helps boost our immune system against elements that can harm healthy skin.  
Licorice Root Extracts - Studies demonstrate the antioxidant, anti-inflammatory, brightening, sun protection and skin firming properties that licorice root extracts can provide.
Tripeptides - Peptides like collagen peptides help improve skin health and reverse the signs of aging, while Creatine peptides enhance strength and muscle mass.  Peptides work to stimulate skin cells to create more collagen and elastin. Both are essential components that result in healthy and younger looking skin.
Ferulic Acid - Ferulic acid works to protect skin against free radical damage caused by our lifestyles like exposure from the sun's UV radiation, consumption of processed foods, exposure to tobacco smoke, and many other factors that damage our skin cells. 
OUR PICK:  Anti-Aging Super Serum with Vitamin C&E, Hyaluronic Acid and Ferulic Acid   ($29.95)
3. DIMINISH WRINKLES AND FINE LINES

INGREDIENT: RETINOL
Out of all the signs of skin aging, wrinkles and fine lines are the most prominent. Collagen loss is the major cause of wrinkles. Retinol promotes collagen production and skin renewal. This helps to minimize the appearance of fine lines and wrinkles, visibly increase skin firmness, and can even clear acne!
OUR PICK:  Retinol Serum with Hyaluronic Acid, Vitamin E and Aloe Vera   ($19.95)
Aside from various skincare treatments to address collagen loss, collagen supplements also play a vital role in regenerating collagen in the body and our skin.  Our YEOUTH Regenotin Advanced Collagen Generator is an original formulation clinically proven to increase collagen levels and reduce wrinkle depth and skin roughness by 30%. Regenotin also promotes keratin and elastin formation—two major beauty proteins that assist in skin elasticity and hair growth.
OUR PICK:  Regenotin Advanced Collagen Generator  ($51.95) 
4. FINER PORES

INGREDIENT:  NIACINAMIDE
Niacinamide is effective at minimizing the appearance of pores. Niacinamide and Salicylic Acid significantly helped smooth skin texture and reduced pore size in a 12-week study. It prevents the deterioration of enzymes NADH and NADPH responsible for keeping our skin supple as we age.
Niacinamide has the ability to normalize the pore lining, keeps the skin moisturized and enhances skin elasticity. It can effectively prevent dirt, oil, and bacteria from clogging the pores.
A Niacinamide serum is also low maintenance when it comes to storage, unlike Retinol-based products which are sensitive to light and oxidation. Niacinamide is non-acidic, non-irritating and is perfect for all skin types, even those who have sensitive skin!
THE TAKEAWAY
A skincare routine or any skincare treatment is never complete without your serum!  It is the central part of your skin regimen.  It is the core and reason for deciding to care for our skin, whether we are retaining or trying to achieve radiant and yeouthful skin.
A serum in your skincare routine will enhance the benefits and effectiveness of the other products you are using.  So if you haven't been including serums in your regimen yet, now is the time to have your fill from that fountain of Yeouth, and achieve all your skincare goals!
YEOUTH Niacinamide Serum with Hyaluronic Acid, Licorice Root and Aloe Vera   $16.95 
Our YEOUTH Niacinamide Serum with Hyaluronic Acid, Licorice Root and Aloe Vera  works to achieve healthy skin hydration for a complexion that is smooth, poreless, soft & dewy!  This powerful serum combines 10% Niacinamide with Hyaluronic Acid, Aloe Vera and Licorice Root Extract to create an oil-balancing serum that works to give your skin a clearer, brighter and more yeouthful appearance!



DO YOU HAVE A PARTICULAR SKIN PROBLEM YOU WANT BANISHED AWAY?  WE CAN HELP YOU FIND THE RIGHT SERUM FOR YOU!  TALK TO US IN THE COMMENTS BELOW!