HOW TO USE ACIDS AND RETINOL TOGETHER IN YOUR SKIN REGIMEN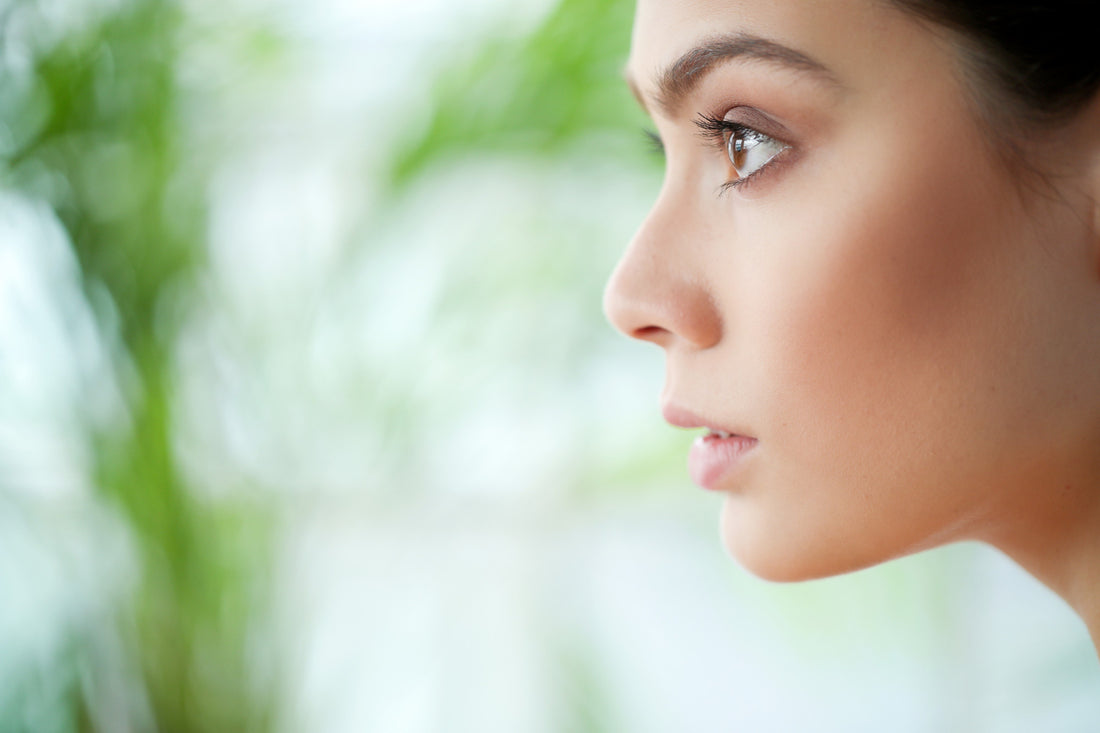 AS WE ALL KNOW, RETINOL AND THE VARIOUS ACIDS IN PRODUCTS ARE ALL SKINCARE SUPERSTARS.  THEY'RE THE MOST DERMATOLOGICALLY STUDIED AND PROVEN INGREDIENTS THAT CAN PROVIDE THE BEST BENEFITS FOR SKIN.                                                                                                                                                                          ACIDS AND RETINOL CAN BOTH RESURFACE THE SKIN AND EFFECTIVELY REDUCE DARK SPOTS AND WRINKLES!                                                                                                                                                                                                    SO, THE QUESTION BECOMES: CAN WE USE THESE TWO POWERHOUSE INGREDIENTS TOGETHER?                    READ ON TO LEARN HOW YOU CAN USE ACIDS AND RETINOL TOGETHER IN YOUR SKINCARE FOR OPTIMAL RESULTS!
You have probably heard or read that acids and retinol don't mix.  If two exfoliating ingredients are used together, it will result in over exfoliation and irritation.  Also, acids penetrate better on retinol-free skin. It has also been said that retinol loses its effectiveness when used on acidic skin.
So, with that premise, can we use acids and retinol together then? The answer is actually yes! Especially if you have tolerant skin. 
Luckily, we don't have to choose between the two and which to incorporate in our skincare routine, especially if we want to reap the amazing skin benefits of these two ingredients! You just have to learn WHEN to apply your retinol and acids correctly in order to achieve the greatest benefits and minimize the downsides.
Retinol is a derivative of Vitamin A, but it's an essential antioxidant as well.  It can enhance healthy collagen production and stimulate the production of new skin cells by gently exfoliating dead skin cells over time.  Retinol is also known for reducing dark spots and hyperpigmentation. It is also an effective acne treatment.
YEOUTH in a bottle! Check out our lineup of Retinol skincare: 
RETINOL SERUM with Hyaluronic Acid, Vitamin E & Aloe Vera ($19.95)
RETINOL EYE CREAM with Hyaluronic Acid & Tripeptide Complex ($18.95)
RETINOL MOISTURIZER with Hyaluronic Acid, Ginseng & Green Tea ($19.95)
Read our blog: A Beginner's Guide to Retinol 
Bathe your skin in a fountain of YEOUTH. Our  Retinol Serum is the ultimate skin rehab for treating loss of elasticity, dryness and wrinkles!  You can also finally say bye bye to fine lines and crow's feet with our fabulous Retinol Eye Cream! And, do you know what's the best nighttime skin rejuvenator for dark spots and pore size? None other than our Retinol Moisturizer!  
AHAs include Glycolic Acid, Lactic Acid, Malic Acid, Tartaric Acid, and Mandelic Acid. These are water-soluble molecules sourced from various natural products. 
BHAs are oil-soluble acids, they include Salicylic Acid from the barks of willow trees and Citric Acid from citrus products.
Your acids come in different forms of products like serums, toners, cleansers, and moisturizers. AHAs and BHAs are the common acids used in chemical peels.  Chemical peels are the best ways to resurface new skin!
Look great and feel confident with our effectively formulated YEOUTH peels:
GLYCOLIC ACID 30% GEL PEEL with Retinol & Green Tea ($24.95)
SALICYLIC ACID 20% GEL PEEL with Tea Tree Oil & Green Tea ($24.95)
Read our blogs: 
Glycolic Acid: The Star of Alpha Hydroxy Acids 
Amazing Skin Benefits of Salicylic Acid 
WAYS TO USE ACIDS + RETINOL IN YOUR SKINCARE
As mentioned, there are ways we CAN use our acids and retinol together in our skincare routine.  The key is knowing when to properly use each ingredient.  This is to avoid the possible side effects of over exfoliation, irritation, redness and dryness.  It can also save us precious dollars because using them properly means our skin will definitely benefit from their effects! 
1. ACIDS IN YOUR MORNING ROUTINE, RETINOL AT NIGHT
The safest way to apply acids and retinol is to use them at different times. Retinol really should be reserved for nighttime use and acids should be incorporated into your AM skin regimen. This way, we can exfoliate the dead skin cells produced from our nighttime retinol treatment with our acids in the morning. The use of acids in the morning will also flood our skin with antioxidants and vitamins to protect our face from various environmental aggressors. 
Read our blog: Why Should You Only Use Retinol at Night
Read the blog and find out why Instyle had this to say about our YEOUTH Retinol Serum "This Anti-Wrinkle, Acne-Fighting Serum Gives "Unreal" Results in 6 Days"
2. USE ACIDS AND RETINOL ALTERNATELY, DURING YOUR PM ROUTINE
You can apply retinol on the first night, and the acids on the second night.  Or, two nights for acids, two nights for retinol, and a break on the fifth night.  Just try to work around which is most convenient for your skin and observe the results. You can tweak the schedule every now and then, as long as it's done alternately, until you find the perfect combination of retinol and acids that your skin is comfortable with.
This skin regimen is best suited if one has sensitive skin or for those who have low tolerance for strong skincare ingredients.  This is also effective for beginners and users of exfoliating products.  By following this routine, your skin can slowly adapt and develop tolerance to these exfoliators.
And once the skin has adapted and becomes more tolerant, you can now start to introduce your acids and retinol into your daily skincare routine on a regular basis with no problems at all!
3. USE TOGETHER, BUT WITH AN INTERVAL
If you want to use acids and retinol at the same time to achieve maximum benefits and results, it can still be done if you set an interval in between your applications. 
You can layer your acids or retinol first, it does not matter which goes first, give it some waiting time of about 30 minutes, and then apply your next layer of acid or retinol.
The interval time can give your active ingredients the opportunity to work more effectively when the 2nd layer is applied.  Unlike when they are applied immediately after the other – the effectiveness of retinol on acid, or acids on retinol-fresh skin will render the application of the ingredients useless, a waste of dollars and products! Remember that acids penetrate more on retinol-free skin and that retinol has no effect on acidic skin.
Our YEOUTH Salicylic Acid 20% Gel Peel helps regulate problematic skin by decongesting pores to achieve overall skin clarity. Formulated with 20% salicylic acid, this peel effectively dissolves dirt and oil trapped in the pores that cause acne, whiteheads, and blackheads. 
Here is a guide on how to properly use your AHAs and BHAs with other skincare ingredients to achieve gorgeous, YEOUTHful skin! 
AHA + BHA

= Conflict.  Example: glycolic acid + salicylic acid. Do not use these acids together because they can cause over-exfoliation, skin irritation and extremely dry skin.  You may use them on alternate days.
AHA/BHA + Retinol

= Caution, causes over exfoliation. Example: glycolic acid + retinol, or salicylic acid + retinol. You can use them on alternate days.
AHA/BHA + Mask/Peel

= Caution, causes over exfoliation. Example glycolic acid + glycolic acid peel. You may alternate use for at least 48 hours or 2 days. 
Read our blog: How to Layer Acids and other Ingredients in your Skincare Routine
THE TAKEAWAY
You truly can get the most of both worlds with acids and retinol as long as you carefully plan out how to  incorporate them in your skincare routine! Using them together can take your skincare routine to another level. You can look great and feel confident any day and every day without having to worry about your skin being damaged.  
Embrace what's best for your skin, embrace your YEOUTH! 
RETINOL MOISTURIZER with Hyaluronic Acid, Ginseng and Green Tea ($19.95)
Our YEOUTH Retinol Moisturizer is the perfect PM cream that can seal in all the nutrients that your skin needs while you sleep.  It has nourishing night time repairing powers - intense hydration while smoothing and softening visible signs of aging for a more rested and YEOUTHful appearance.
HAVE YOUR TRIED COMBINING ACIDS AND RETINOL IN YOUR SKIN REGIMEN? WHAT ARE THE EFFECTS? HOPE YOU CAN SHARE IT WITH US, WE'RE THRILLED TO KNOW!