How to Use a Salicylic Acid Face Peel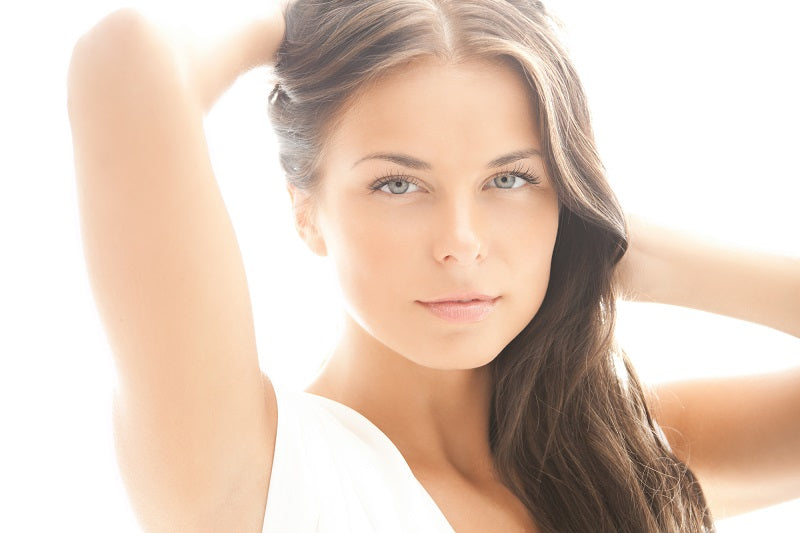 Salicylic acid gel peels can do miracles for your skin
Have you ever thought about getting a chemical peel done to your face? Have you heard of the amazing benefits yet think it's too costly to do on a monthly basis with an aesthetician? Well, guess what! We have great news for you!
Our at home chemical peel is just as effective yet it's a fraction of the price per peel.  Most chemical peels done by an aesthetician range from $80 - $150. Our at home chemical peels are just as powerfully effective and the cost of one bottle of our chemical peel is only $25. Not to mention, you get many uses from one bottle!!
By administering your own chemical peel from home, you will save money and experience the full benefits of a chemical face peel. Please carefully read the instructions before use.
Now, the question is, how?
One word: YEOUTH.
With YEOUTH's Salicylic Acid Gel Peel, get ready to reveal your best skin yet – right in the comfort of your own home. Plus, you can save yourself money without having to sacrifice the quality of the peel.
Before we walk you through the steps of creating this spa-like beautifying experience for yourself, allow us to let you in on some basic info about salicylic acids.
What is Salicylic Acid?
We see the label "Salicylic Acid" all the time – acne creams and facial cleansers have this ingredient in them. The question is, what is it exactly?
Salicylic acid is keratolytic, which means it is a peeling agent. It is also considered to be a non-abrasive exfoliant – this means that it acts exactly like a face scrub, that gently but effectively removes dead skin cells on the face, without the acne breakouts that traditional facial scrubs tend to cause.
Salicylic acid is the star ingredient in just about every skin care product you will find on the "beauty" aisle of your local drug or beauty store: be it toners, facial wipes, masks, cleansers, and of course, peels. And rightfully so because of the undeniable aesthetic effect that it brings to the face.
How it Works
When salicylic acid is applied topically, it causes the topmost layer of the skin to become soft. When this happens skin sloughs off more easily, which results in the removal of dead skin cells. As an acid, it can break up skin cells that cause clogged pores; salicylic acid penetrates directly into the inner lining of pores, breaks down the cells and de-clogs them from blackheads and whiteheads.
Acne treatment
No wonder salicylic acid is such an effective treatment regimen for acne. Typically, oily and acne-prone skin benefit most from it as it loosens blackheads, reduces oil and allows discolorations from previous breakouts to slough off at a much faster rate.
In fact, it's preferred over Benzoyl peroxide because it is proven to have fewer side effects such as spotting and excessive drying. Even for normal skin types, salicylic acid can best prep the skin, leaving it with a balanced complexion, optimum moisture, and your skin is left in a better condition for other aesthetic treatments.
What is a Salicylic Acid Peel?
Salicylic acid peel is a well-known facial procedure usually recommended for people with acne-prone, wrinkled, and damaged skin. The formula works by penetrating the blemished and uneven layer of the skin, causing it to gently peel off, revealing the lighter and smoother skin underneath.
One good thing to note is that salicylic acid peels are the mildest of all chemical peels, making them safe to use at home - with carefully followed instructions, of course!
How to use a Salicylic Acid Peel?
The procedure has three steps: priming, peeling, and after-care. Don't feel anxious, it's quite simple, really.
Step 1: Priming
Priming is all about getting your face ready for the salicylic treatment. Simply follow YEOUTH's recommended peel preparation to help your skin peel evenly, to reduce the risk of infection, and to increase the healing process after the peel. 
For at least 48 hours before using the peel, avoid using masks, exfoliating agents, scrubs, self-tanners, retinol serums, and creams or any other product that can potentially irritate your skin.

Stop the use of other topical products that contain AHA, BHA, and Vitamin A,48 hours before the peel.

Do not shave or wax facial hair within 48 hours on the peel area.

1 week prior to the peel and 1 week after the peel, avoid sun exposure and tanning. 

Patch Test For First Time Users
Test a small spot under your chin before applying the solution to your entire face to ensure that you have no allergic reaction to the peel.

Leave the peel on for 15-30 seconds only.

Remove the peel by cleansing the area with water.

Wait 24-48 hours and monitor for excess redness or irritation.
Step 2: Peeling
This is simply the step where the solution is applied onto the face. Be sure to avoid the mouth and eye areas as the skin there is thinner and sensitive.
Complete a patch test; see instructions above.

Remove your make-up and thoroughly cleanse your face. Pat dry.

Apply the acid solution to a cotton pad or swab and apply to the face starting with the forehead, working your way down to the cheeks and chin. Avoid contact with eye area, ears, and lips.

FIRST TIME USERS: Once you have completed your patch test and are ready to apply the peel to your entire face, still only leave the peel on for 30 seconds while determining skin sensitivity. This is an important step in determining how much time your skin can tolerate the acid before increasing the duration of the peel. The longer the peel is left on, the deeper it penetrates and the longer the recovery time.

Apply to less sensitive areas first, such as the forehead, chin, and cheeks, and then to the nose and neck. You may also apply Vaseline to areas where you don't want the acid to be, like your eyebrows, eye, nostrils, and lip area.

Watch your skin and not just the clock. When your skin is turning pink, it is time to neutralize the acid by thoroughly cleansing the face with water.

DO NOT leave the peel on your face for more than 5 minutes total.

To stop the peel, thoroughly rinse with cool water.

Gently pat the face dry with a soft towel.

Moisturize the skin with YEOUTH L-22 Anti-Aging Moisturizer or YEOUTH Day/Night Cream (use a very generous amount) as often as needed and always wear a minimum of SPF 15 to protect the skin during the day. It's best to avoid the sun for a few days after the procedure.

Wait at least 2 weeks before applying another peel. Continue this for 6-8 weeks. Then apply the peel once a month as maintenance (if your skin does not have a negative reaction, ie; redness, burning) to attain maximum results.
Step 3: After-care
After the procedure, you will notice that your skin will be noticeably fairer and smoother, but a little dry. This is normal, follow these steps to properly take care of it.
Do not exercise or induce sweat for 2 hours after the peel.

Do not use exfoliating scrubs for 3-5 days after the peel.

Do not use Retinol (Vitamin A) for 48 hours after the peel.

Apply YEOUTH L-22 daily moisturizer or YEOUTH Day/Night Cream 2 times per day as you normally would.

It's safe to use YEOUTH's Balancing Facial Toner and YEOUTH's HA serums, including the Vitamin C and E serum, following the salicylic acid peel.

Do not rub, pick or scratch skin. This can cause irritation.

Do not wear foundation for 12 hours after the peel.

Apply sunscreen, SPF 15-30+ each time you go outside.
Overall
A salicylic acid peel is a very effective method of ridding yourself of unwanted facial blemishes. In fact, many users have had great results with salicylic acid treatments.
After all, if no one had ever had good results, then this product probably would not still be the basis for a huge variety of acne and anti-aging treatments.
Check out the YEOUTH Salicylic Acid Peel.  With a 20% concentration and a pH of 2, this at-home peel will give you youthful and radiant skin.
Have you ever used a Salicylic Acid Peel? Let us know in the comments below.