YEOUTH's Amazing Anti Aging Skincare Bundles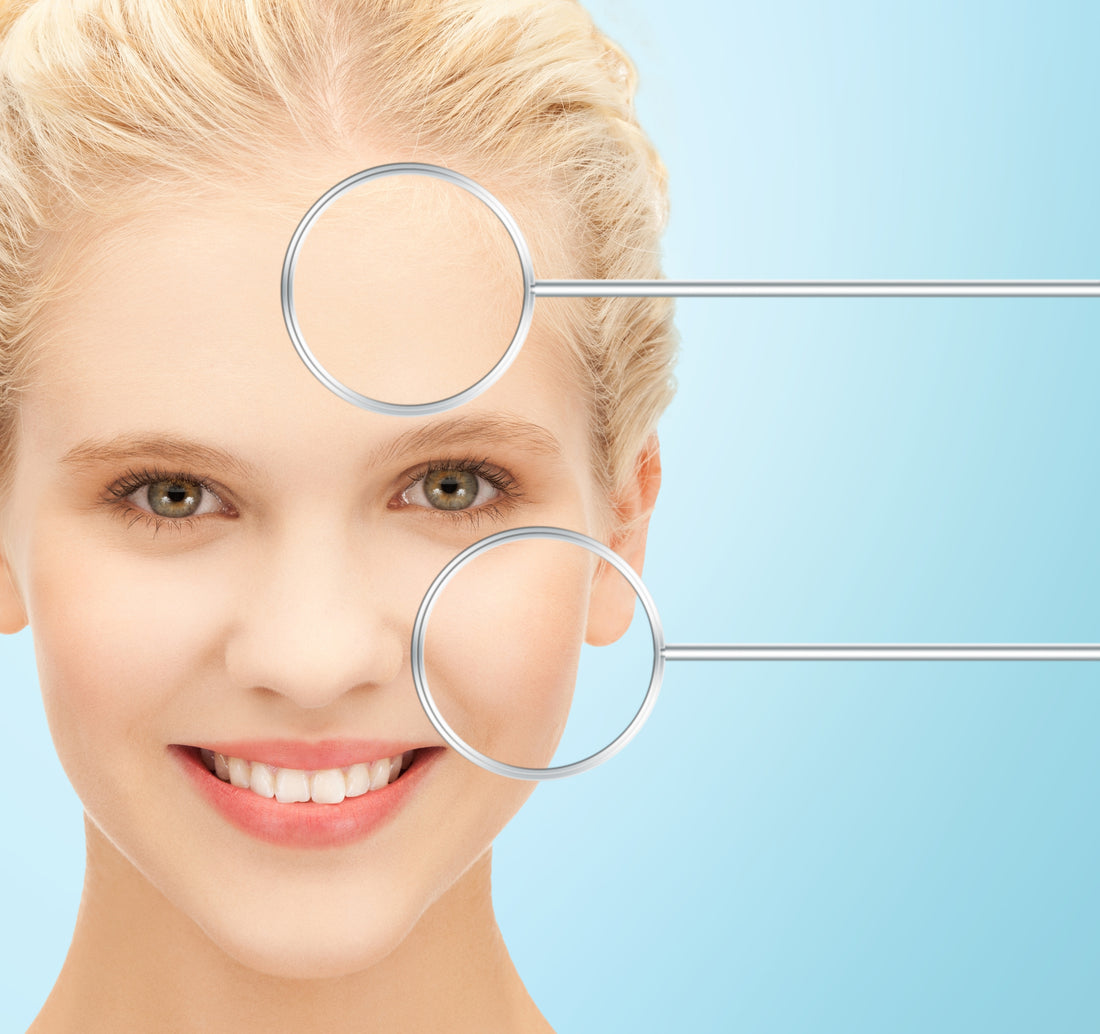 Introducing: YEOUTH's Skincare Bundles
Have you ever asked yourself "What products work best for my skin?" 
Its a question that we've all asked ourselves at one point in life and it can be difficult to choose the right products to go with our changing needs.
We heard you loud and clear and we decided to make these product bundles that will get you that youthful skin you've always wanted at any age. 
YEOUTH's Acne Clearing System
Acne can be a major issue at all ages from your teens to your senior years and acne can be caused by a number of reasons like stress, bad eating habits, and genetics.
Avoiding these will help with acne breakouts alongside skincare products which can keep your skin clear from dirt and grime.
Sometimes avoiding the things that cause acne breakouts isn't enough to keep acne away, so it is best to use acne remedies alongside them which will keep your skin acne, and blemish free.
YEOUTH's Acne Skin System is a set specifically designed with this purpose in mind. The professionally-curated products included in the Acne Kit are infused with potent ingredients that specially target acne and blemishes to give you a clearer and glowing complexion.
With these seven products' synergistic effect, the journey to an acne-free and clearer skin just got easier.
-Fights acne without drying you out
-Perfect for sensitive skin
-Users report seeing fast results
-Minimizes skin blemishes and scarring
-Reported as good as dermatologist systems without the irritation
What's Inside The Set:
YEOUTH's Vitamin C Facial Cleanser
YEOUTH's Balancing Facial Toner
YEOUTH's Vitamin C & E Serum
YEOUTH's Retinol 2.5% Serum 
YEOUTH's Salicylic Acid Gel Peel 20% 
YEOUTH's Dead Sea Mud Mask
YEOUTH's Day/Night Moisturizer
YEOUTH's Teen Skin System  
Starting out early is the best way to keep your skin young throughout the years and there is no better time to start than during your teen years.
Puberty is a hard time not only because of the mountains of homework you have to deal with but also with the number of skin problems that can show up.
Acne, whiteheads, and blackheads can all be caused by hormonal changes and your habits so it is time to make a change and start taking charge of your skincare to prevent the early signs of aging.
Start taking charge with YEOUTH's Teen Skin System and keep your skin young and vibrant throughout the years.
YEOUTH's Teen Skin System specifically-curated for your changing needs as a teenager. From oily skin to acne, this set will take care of it all.
-Promotes skin health to look your best as you age
-Can reduce skin redness caused by rosacea or eczema
-Gently tackles acne and blackheads without irritating sensitive skin
-Removes makeup without leaving your skin dry
-Users report results within 2-3 days
What's Inside The Set:
YEOUTH's Vitamin C Facial Cleanser
YEOUTH's Balancing Facial Toner
YEOUTH's Pure Hyaluronic Acid Serum
YEOUTH's Day and Night Cream
YEOUTH's Anti-aging System Twenties
Your twenties is the time when your hormones have settled down.
Your twenties is also when your body does not produce as much collagen and elastin as it did during your teen years. This is the time you need to be proactive and adopt a skincare regimen to keep the wrinkles and fine lines away.
Be proactive and get YEOUTH's Anti-aging System Twenties to keep your skin moisturized, youthful and blemish free. These products are proven to reduce fine lines, enhance skin tone and texture, and nourish your skin day and night. Take care of your skin from the inside with the best anti-aging ingredients today.
-Can clear skin of pimples and won't break you out
-Increases hydration to plump fine lines
-Brightens skin so it does not look dull and sallow
-Reduces puffiness and dark circles from tired eyes
-Easy to use, non-irritating, super effective
What's Inside The Set:
YEOUTH's Vitamin C Facial Cleanser
YEOUTH's Balancing Facial Toner
YEOUTH's Vitamin C & E Serum
YEOUTH's Day and Night Cream 
YEOUTH's Anti-aging System Thirties
Now that you're in your thirties you've probably had the time of your life and you're settling down. Those fun times in the past have taken a toll on your skin though and it's starting to show with dull complexion, crow's feet, and wrinkles.
Now is the best time to add a few additional products such as serums and eye gel to your arsenal to keep your skin looking young and beautiful.
YEOUTH's Anti-aging System Thirties provides these extra products and more to let you age gracefully. With the best anti-aging ingredients, this set will help you fight those fine lines, wrinkles, and crows feet. 
-Skin looks smoother, brighter and healthier
-Reduces skin redness and keeps skin clear from acne blemishes
-Softens wrinkles around the eyes, smile lines, and forehead lines
-Fades discolorations and shrinks pores
What's Inside The Set:
YEOUTH's Vitamin C Facial Cleanser
YEOUTH's Balancing Facial Toner 
YEOUTH's Hyaluronic Acid Plus 
YEOUTH's Vitamin C & E Serum 
YEOUTH's Radiance Eye Gel 
YEOUTH's Anti-aging System Forties+    
Life starts at 40 and what better time to start taking a deeper look into your skincare regimen.
As you grow older, your body does not produce as much collagen as it did in the past so it is best to boost your collagen production with effective skincare products to keep fine lines and wrinkles at bay. Your skin will also become much drier because your oil-producing glands are not as active as they were during your younger days.
Keep your youthful complexion with YEOUTH's Anti-aging System Forties+. This set is specifically curated to your golden year needs. YEOUTH's Anti-aging System Forties+ is a specialized set of products that are aimed to help you turn back the toll of wrinkles, crows feet and dark spots on your skin while invigorating your skin. 
-Skin is smoother, firmer, and clear from blemishes
-Moisturizes your skin without the irritation
-Wrinkles, laugh lines, and discolorations are noticeably diminished
-Puffiness and fine lines around eye appear firmer
-Minimal fragrance for ultimate comfort
What's Inside The Set:
YEOUTH's Vitamin C Facial Cleanser
YEOUTH's Balancing Facial Toner 
YEOUTH's Vitamin C & E Serum
YEOUTH's Anti-aging Super Serum
YEOUTH's Retinol 2.5% Serum
YEOUTH's Neck Firming Cream 
YEOUTH's Day/Night Moisturizer 
YEOUTH's Radiance Eye Gel 
Amazing Natural Skincare Solutions and Tips That You May Not Know
Taking care of your skin does not only need incredible skin-care products but you also need to take a good look at other solutions which will help your skin achieve that youthful glow alongside these products. 
Eating right, drinking enough water, and getting enough sleep, are some of the common ways shared by your friends to keep your skin as healthy as you are, but did you know that there are a few other all natural skincare methods to keep your skin healthy? 
1.Avoid being out in the sun for too long
The sun gives us many things that we need to live on our little blue dot in the universe, but it also has a dark side.
Staying out in the sun for too long can lead to premature aging, sunburn, and even skin cancer. The sun does this by damaging and breaking down the elastin in your skin.
Just like collagen, elastin is a protein in the body that serves its own little purpose alongside collagen. If collagen is the strong framework that keeps your skin together, then elastin is the suspension that lets your skin bounce back to its original shape after being stretched.
If you do need to be out in the sun, choosing good sunscreen and applying it properly to protect yourself should be your top priority. Make sure to wear clothes which cover your skin to add an extra layer of protection.
2. Get some exercise
What everyone else doesn't know is that you have to exercise the right way to get the most benefit out of your daily sprint. Exercise in the early hours of the morning to avoid both the rush hour and the rising sun. You can also opt to exercise at home if you don't want to deal with going out early in the morning.
Sweating detoxes your body and exercising  makes sure that you have good circulation throughout your body. This lets nutrients to get to your skin more easily. It also reduces the amount of free radicals that can run rampant on your skin if you decide to stay at home on the couch instead of going out for that jog.
3. Keep stress at bay
Stress can make various skin conditions, like eczema and acne, to flare up and generally make you look and feel worse. It also indirectly causes your skin to lose its vibrancy by making you lose sleep, and make you indulge in bad habits like smoking, drinking or going for that tub of ice cream in the fridge. If you're having a bad day, just relax and find a productive way to get rid of stress. 


 4. Avoid too much drinking and too much sugar
Drinking the night away may seem like a great way to make all the stress go away, but one night of happy hour will have a negative effect on your skin by dehydrating it. Drinking makes wrinkles appear earlier and also makes your skin paler as time goes by. We don't want to look like a drunk wrinkly Dracula, so avoid drinking too much.
The same goes for sugar and food which can quickly break down into sugar. This includes pickled food, candy, grain-based food like white bread and rice, and baked food. Sugar, in the long run, will reduce the amount of collagen and elastin produced by your body and these two proteins are responsible for keeping your skin supple and smooth.
Sometimes ,however, even these all-natural ways to keep your skin young will not be enough to keep your skin wrinkle and blemish free. This is where skincare products come in and many of which can slow down and even turn back the toll father time has taken on your skin The first thing to note, however, is to make sure that you pick the right product for you.
Finding the Right Skincare Products For You
We all want to have great looking skin, but remember that every person is unique. We all have our needs and so does our skin and what works for your best friend might not work for you. With that in mind, there are things to look out for to make sure that you're getting the most out of your beauty essentials products.
Skin Type
Knowing your skin type is the first step to knowing what to use on your skin. Is your skin oily? Sensitive? Acne prone? Or a combination of the three? Products that target the issues your skin has should be at the top of your list. 
Age
The needs of your skin changes as we age. Your body produces and absorbs fewer nutrients that are needed to keep your youthful look as you age. This includes Collagen which is one of the most important proteins to keep your skin young and healthy.
Habits
Your habits also play a big role in the skincare products that you should take.
Enjoy being out in the sun? Get some sunscreen with a higher SPF.
Adapting your skincare choices to what you do will help you maintain your skin in the long run and help you avoid having to deal with repairing your skin after the damage is done. Prevention is always better than cure.
What do you think of these new bundles? Share your YEOUTHful story with us in the comments below!
Receive YEOUTHful updates and enjoy exclusive access to special offers, discounts, news, and skincare tips when you subscribe to our VIP mailing list today.