Glycolic Acid: The Star of Alpha Hydroxy Acids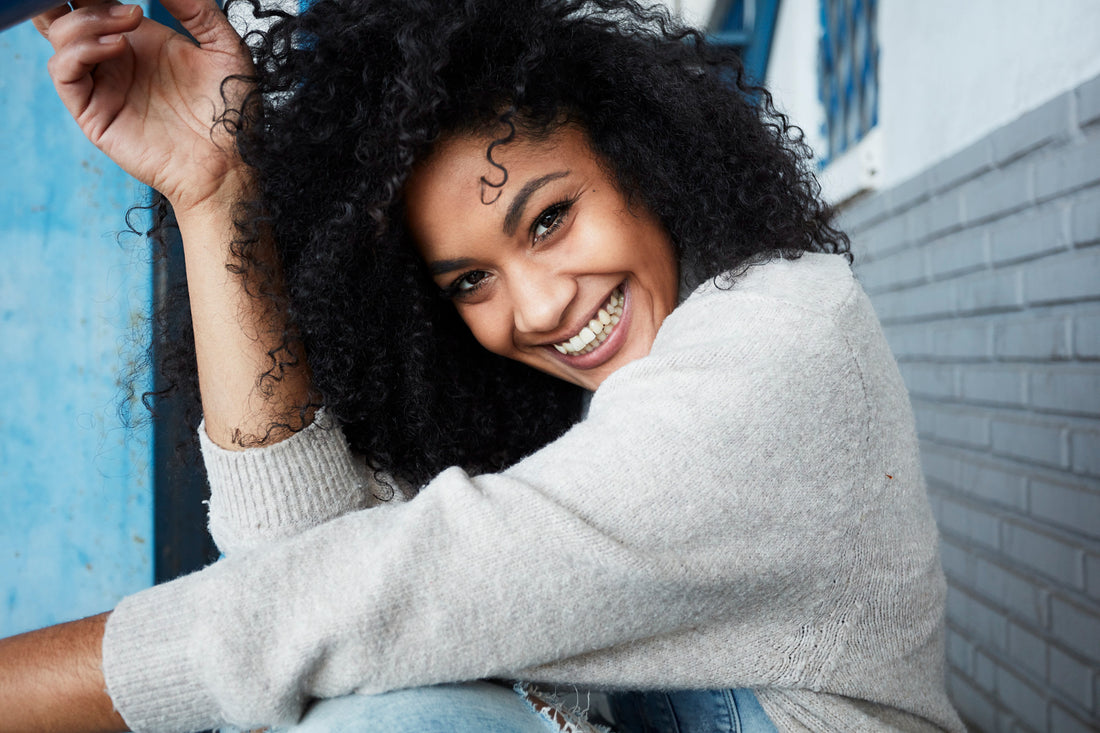 Have you ever wondered about what exactly Alpha Hydroxy Acids are and what benefits they can offer your skin?
Moisturizers, toners, serums, peels, and other skincare products boast a combination of ingredients that promise to create wonders for your skin. Experts continuously study their effects and benefits on health and beauty. 
Among those ingredients is alpha-hydroxy acids which are commonly referred to as AHAs. This magic ingredient gives dull, wrinkled, and rough complexions a dewy, smooth, plump and luminous appearance. 
AHAs are a variety of acids that can be naturally sourced or synthetically produced. Plant sugars are an example of natural AHA's. 
AHAs are the key solution to skin problems such as acne, wrinkles, fine lines, uneven skin tone, and other skin imperfections.
Let's take a look at the different kinds of AHAs and what benefits they can offer your skin!
LACTIC ACID
Lactic acid is an odorless syrup-like acid sourced from fermented fruits, vegetables, and dairy products. 
In cosmetics, it is known as milk acid. For this reason, it is considered a gentle treatment but should be avoided if you have milk allergies.
Over-the-counter skincare products and specialized skin treatments commonly use lactic acid. If used regularly, it can help firm skin and improve signs of aging and hyperpigmentation by stimulating collagen renewal. In addition, it helps keep the skin hydrated smooth and bright!
TARTARIC ACID
Tartaric acid is a crystalline organic acid found in grapes. It is an essential ingredient that gives wine its unique taste. It is an additive in some food products to give it a sour taste.
Cosmetics and personal care products such as soaps, suntan lotions, and hair care products contain tartaric acid as well. It is often used as a pH adjuster in cosmetics. In skincare, it helps slough off the outer layers of the skin to improve texture and reduce visible signs of aging. 
CITRIC ACID
Citrus fruits such as oranges, lemons, and berries contain high levels of citric acid. Like tartaric acid, it is also popularly known as an agent that gives a sour taste to food and beverages.
Citric acid is used to treat a wide range of skin problems including acne, hyperpigmentation, clogged pores, wrinkles, and dark spots. 
You can pamper your skin with citric acid in the form of peels, toners, scrubs or masks. It is an effective anti-aging component because it promotes skin renewal.
MALIC ACID
Malic acid is a crystalline acid found in unripe apples, berries, grapes, peaches, pears, and plums.
It is extremely effective at improving skin texture and reducing the look of fine lines and wrinkles by exfoliating the outer layers of the skin to remove build up and impurities trapped in pores. It is also effective at tightening pores so helps to promote an overall clearer, brighter and smoother complexion.
MANDELIC ACID
Bitter almonds are sources of malic acid.
Cosmetically, dermatologists use mandelic acid for the treatment of acne because it is highly antibacterial. It helps treat existing acne and prevent future inflammation by penetrating the skin to regulate sebum production and to help keep pores clear of oil clogging bacteria. 
In skincare products, it is also used as an effective anti-aging ingredient. It helps accelerate cell turnover by dissolving the tiny bonds that hold skin cells together which eliminate dead skin on the surface. This helps revive dull, tired and stressed complexions by promoting vibrancy and luminosity. 
GLYCOLIC ACID
Sugar cane, pineapple and sugar beets are sources of natural glycolic acid. It is colorless, odorless and water-soluble when in its natural state. It is a moisture-retaining crystalline solid. 
Glycolic acid effectively removes the outer layer of dead skin cells to reveal new, fresh, healthy skin that is instantly brighter and more vibrant. It is often used to combat scarring and discoloration but can also help fade lines and wrinkles. 
Which AHA is the best for the skin?
Out of all the AHA's glycolic acid is by far the stand out ingredient. Glycolic acid is a vital ingredient in almost all skincare products from cleansers to moisturizers to serums to chemical peels.
Beauty aficionados rave over products containing this ingredient.
Glycolic acid is the most popular and extensively studied of all the AHAs. Its molecules are the smallest among all of the AHAs which allow it to penetrate the skin deeper.
What are the benefits of glycolic acid?
FIGHTS ACNE
Glycolic acid is very effective at reversing a wide range of skin irritations, including acne. Combined with the other ingredients in your skincare regimen, it helps decongest clogged pores to tackle acne causing bacteria. 
It not only helps combat acne, but it is extremely effective at fading acne scars as well. 
ANTI-AGING
Anti-aging and anti-blemish treatments contain glycolic acid to hydrate and tone the skin. These products contain the smallest molecule of all of the AHA's so it can easily penetrate deep into the outer layer of the skin to stimulate cell regeneration and help boost collagen production.
As a result, dead skin cells are dissolved to reveal a soft, blemish-free youthful glow with less noticeable fine lines and wrinkles. 
SAFE FOR ALL SKIN TYPES
Skin experts recommend glycolic acid for oily skin or acne-prone skin because it is safe for sensitive skin types.
It is also known to help minimize melasma and hyperpigmentation by brightening dull complexions.  
DIMINISHES INGROWN HAIR
When dead skin cells obstruct hair follicles, ingrown hair appears. Dead skin cells accumulate, which blocks the hair from growing. Glycolic acid disintegrates the sebum and the dead skin cells, which makes it easier for the hair to reach the skin surface without irritating the area. Exfoliation prevents ingrown hair.
Regular use of topical glycolic acid effectively lightens annoying pigmentation marks left by an ingrown hair.
EXFOLIATION
As we age, our skin exfoliates slower. Often, people use scrubs, which irritate the skin. Scrubs merely eliminate superficial dirt and grime on the surface.
Unlike scrubs, glycolic acid is a soothing and non-abrasive way to exfoliate the skin. Using glycolic acid in your exfoliation routine will gently peel off the top layer of the skin and help boost cell renewal.
It helps balance skin, diminish acne scars, and reveals newer, more radiant skin.
INCREASES PRODUCT ABSORPTION
Glycolic acid helps to prepare your skin for better absorption of the other products that will be applied. Your skin absorbs these products best when you eliminate barriers such as dead skin and impurities. 
Do you want to accelerate your skin renewal process? Grab a bottle of YEOUTH GLYCOLIC ACID FACE PEEL. Start reinventing yourself with fresh and flawless skin.
YEOUTH Glycolic Acid 30% Gel Peel 1oz ($34.95)
YEOUTH 30% Glycolic Acid Gel Peel performs miracles by exfoliating dead and dry skin cells to reveal fresh, luminous skin. Packed with premium glycolic acid for maximum exfoliation. 
Combined with retinol (Vitamin A) to minimize fine lines, wrinkles and hyperpigmentation, our Glycolic Acid Peel stimulates collagen production and cell renewal. Boosted with Green Tea, Chamomile and Cucumber Botanical Extracts to soothe the skin and help fight inflammation.
Give it a try and witness the transformation to youthful, beautiful skin!
Have you tried adding Glycolic acid to your skincare routine? What did you love about it? Let's talk in the comments below!
Sign up for our free newsletters and get weekly skincare articles like this plus special Yeouth DISCOUNT CODES delivered straight to your inbox. 

Don't worry, we hate spam just as much as you do! We promise our newsletter will be the opposite - you in? Click here to subscribe!