Father's Day Gifts that Dad will Love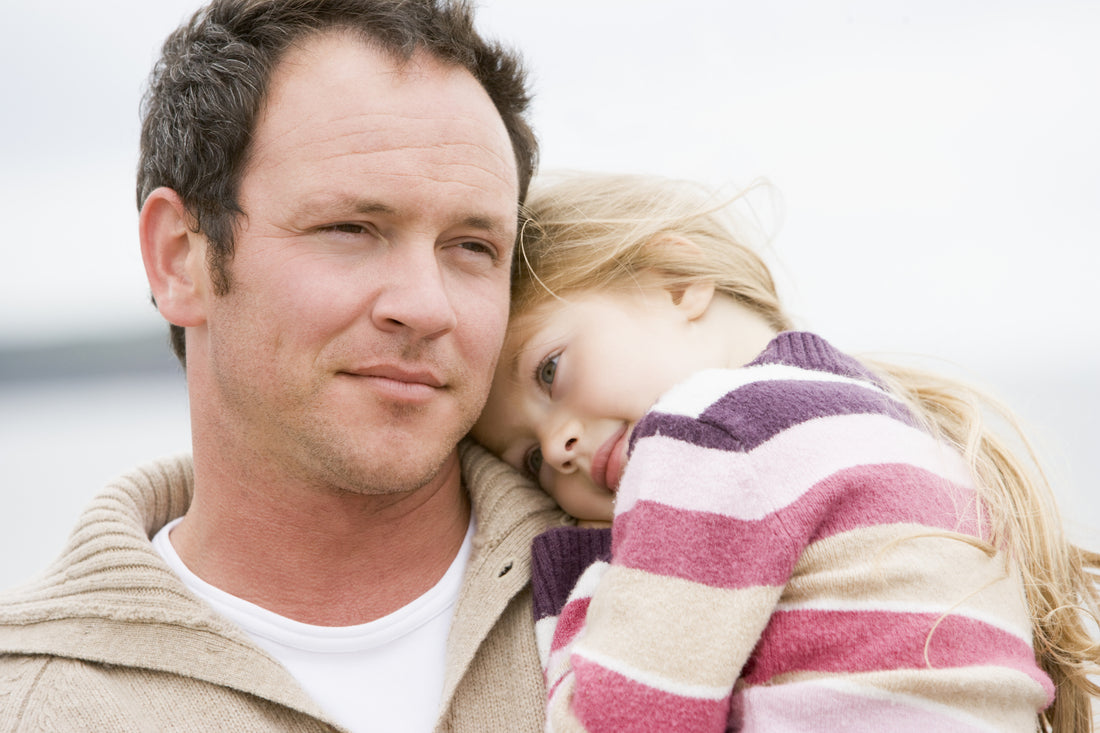 Your dad probably was the one who purchased your first soccer ball, the one who cheered for you on the sidelines, and taught you a multitude of life lessons.

Your father has most likely given you a ton of sage advice to last you a lifetime, so YEOUTH is here with some advice of our own - it's high time you swap that tie you get him year after year with some extraordinary gift ideas this Father's Day. We have put together a useful list of pointers to get you started!

When is Father's Day?

Dad's Day is right around the corner - close enough that it's best that you put some thought into it, but still far enough that you have some time to think about how you're going to surprise him. Mark your calendar: Dad's Day is on Sunday, June 18!

Shopping Pointers to Help You Nail The Coolest Gift

1. Let's talk about budget. Are you stumped on what to get your favorite guy? Keep in mind that it's really the thought that counts. Showing appreciation doesn't equate to breaking the bank. Stay within your means, be realistic, most especially if you are going to give gifts to a few exceptional men on this special holiday.

2. What does your Father love? What kind of dad is he? Does he love music? Consider getting him a nice pair of earphones. Is he an avid sports fan? He may very well enjoy a fitness gadget like a watch so he can keep an eye on his progress. Either way, be sure to take his character into account as you browse online or shop.

3. Make it personal. Consider a personalized gift especially if you have enough time to make it extra special. Whether you are giving him a gift with an engraving or monogram, personalizing your gift is a sure-fire way to make dad feel exclusive.

4. Last minute shopping? Life gets hectic, we get it, and time flies so fast. Fortunately, there's online shopping, and thanks to us (and one-day shipping), there are a lot of choices out there for last-minute shoppers.

Best Gifts For Dad

YEOUTH rounded up some of the top-rated and best-selling gift ideas for all sorts of dads. There's always a little something for everyone.

1. Amazon Echo
Meet dad's personal assistant minus the outrageous hourly rate! Amazon Echo operates through voice control and can recite the weather forecast, read an audiobook, announce the daily news, order him a pizza, or blast his favorite dad tunes. The Amazon Echo can even help dad with the chores like locking the doors, activating outdoor sprinklers, and controlling the thermostat.

Shop it here.

2. HyperChiller Iced Coffee Maker
It's almost summer, and dad would surely appreciate a chilled-to-perfection glass of iced coffee. Easy, straightforward, and durable, the HyperChiller can chill coffee in a minute, all without changing its taste or diluting the beverage. If dad is feeling festive, it can also chill whiskey or wine.

Shop it here.

3. Bespoke Post
When was the last time dad received something in the mail that isn't financially-related? Say hello to Bespoke Post, a monthly subscription service that curates boxes for the modern dad, each one filled to the brim with luxury items. Every box carries a theme, from grilling, grooming, to cocktail curation.

Shop it here.

4. Philips Norelco Vacuum Beard Trimmer
When executing facial trims, it never hurts to have a little extra help. Optimized for precision, the Phillips beard trimmer has a staggering twenty-length settings. On full charge, it can provide an hour of cordless use… that's a lot of time to get even the thickest facial hair under control.

Shop it here.

5. Yeouth Complete Anti-Aging Skincare 5-Pack
Who says that skincare is only for women? Dad spends a lot of time in the elements. Well, not always in the "battle the great outdoors" manner, but possibly in the "walking the golf course" or "mowing the lawn" way. Any facial skin deserves better than a moisture-stripping bar of soap! Enter YEOUTH's complete anti-aging skincare range, which includes a Balancing Facial Toner, Vitamin C & E Day Serum, Hyaluronic Acid Plus Night Serum, Radiance Eye Gel, and the L-22 Anti-aging moisturizer. It's now on 25% off (ALL YEOUTH products currently are), so grab Dad's kit while there's still time.
Shop it here.

6. Discovery Drone With Camera & Wi-Fi Feature
Evoke dad's inner kid! Don't dismiss this small but mighty gadget as cute. Simple to use and fun to fly, the drone has a Wi-Fi function and a built-in HD camera that can capture videos. Its 6-axis flight control system ensures the stability of images and videos.

Shop it here.

7. Tile Mate
Don't chalk it up to old age - everyone has experienced the chaos of trying to remember where you left the car keys. Cue Tile Mate - those neat little trackers that can be attached to whatever item that seems to walk out on their own (i.e. keys, wallets). Simply open the app and Tile Mate will do the rest.

Shop it here.