Eye Cream or Eye Gel — Which Is Right For You?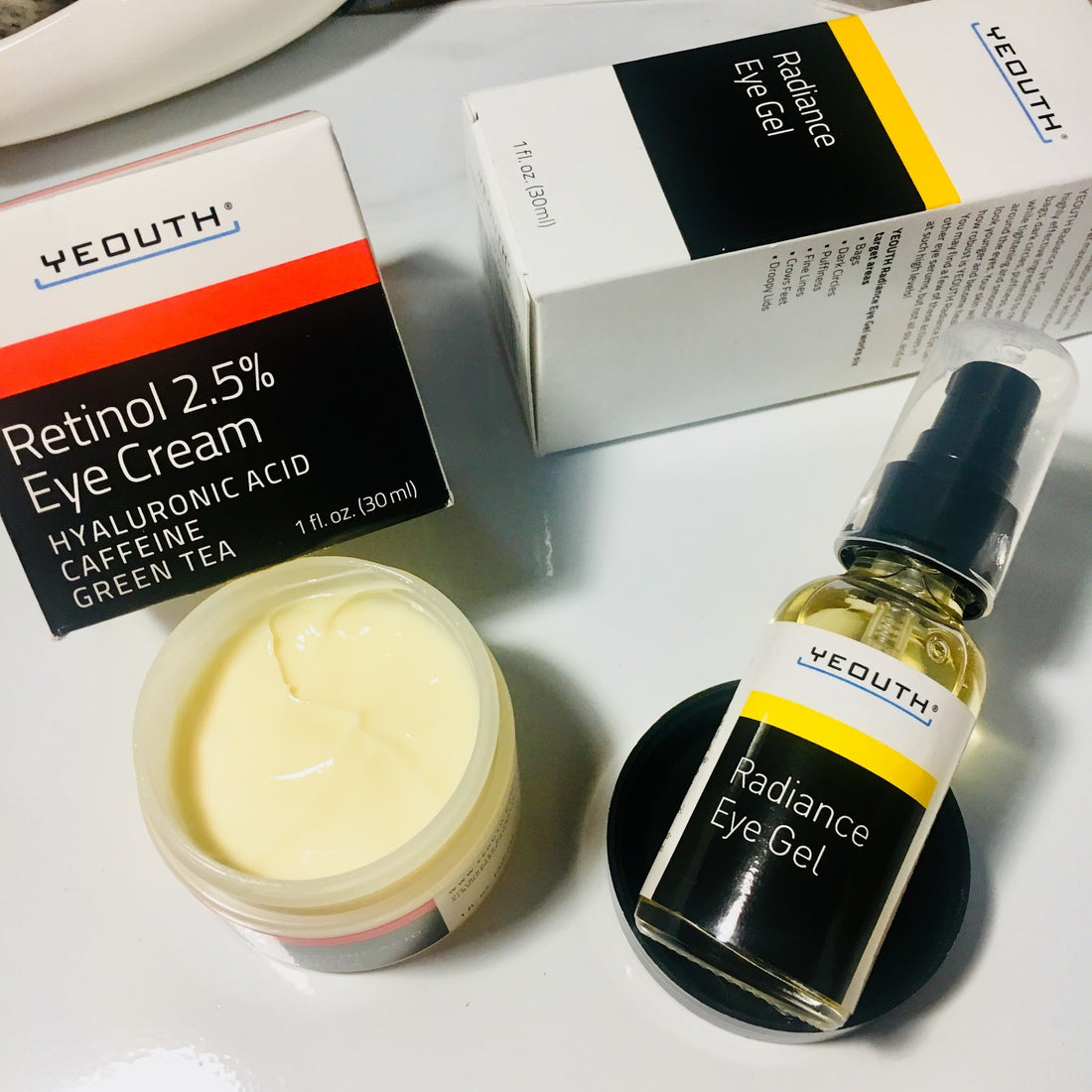 When it comes to treating the skin around your eyes, the two most popular products are eye creams and eye gels. But which best fits your skin?
Read on to learn their differences and find out why you might do well with one or the other, or, in some cases, with both!
Eye cream vs. Eye Gel
The main difference between eye creams and gels is their texture. Eye creams are thicker and richer while eye gels have a lighter and silkier texture.
Why should you use them?
The skin around the eye doesn't contain the same amount of oil and moisture and is ten times thinner compared to other parts of the face. This makes the skin around our eyes delicate and vulnerable to the environment, leading to wrinkles and dry skin.
Eye creams and eye gels contain more oils than regular moisturizers and have active ingredients that are dedicated to minimizing puffiness, crow's feet, dryness, loss of firmness, and dark circles which are seen in the skin around the eyes.
They are packed with essential ingredients that are needed to address skin problems around the eyes such as antioxidants and moisturizers.  These are abundant in our Yeouth Radiance Eye Gel and Yeouth Retinol Eye Cream.
So, which should you use?
When it comes to eye products, choosing according to your skin type is not enough.  The skin around your eyes is drier than the rest of your face so it won't really matter if you have oily, dry or combination skin.
This is why it all comes down to personal preference.
If you use eye makeup daily, the light and silky texture of an eye gel is perfect as a base. Its smooth and refreshing feel is also wonderful in the morning to help diminish eye puffiness.
Eye creams are best used before bed. If your eye area needs a little more moisture, the rich and thick texture of eye cream will be ultra-hydrating, deep nourishing and restorative. 
Why not both?
Many find that just one works great for both morning and night. However, some prefer eye gels in their daytime routine while eye creams are used at night. Why not try both to find out which will work best for you?
Which do you prefer? Eye cream or eye gel? Have you tried using both in the same routine? Share your thoughts in the comments!
Sign up for our free newsletters and get weekly skincare articles like this plus special Yeouth DISCOUNT CODES delivered straight to your inbox. 

Don't worry, we hate spam just as much as you do! We promise our newsletter will be the opposite - you in? Click here to subscribe!