EFFECTIVE WAYS TO EVEN YOUR SKIN TONE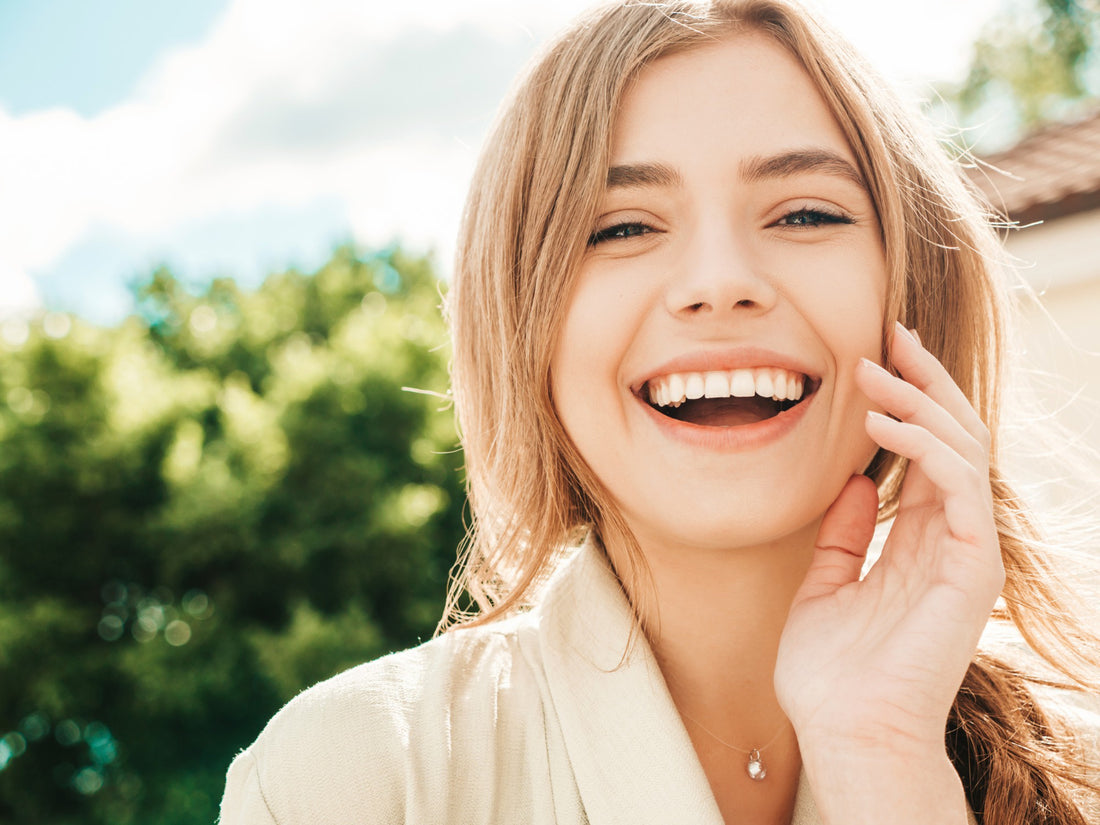 Uneven skin tone is a skin problem we all experience.  Blotchiness, redness, dark spots and other hyperpigmentations that occur out of nowhere throw our skin tone off balance!  While some of these patches fade easily over time, some are harder to get rid of! 
Having uneven skin tone can be stressful and it can sometimes make us feel less confident.  It takes time for it to disappear so we often resort to covering it with makeup!  
Why do we have uneven skin tone and what can we do to treat it?  Discover what you can do to help even your skin tone and enjoy your YEOUTH everyday! 
WHY WE HAVE UNEVEN SKIN TONE 
Uneven tones that develop are caused by several intrinsic and environmental factors.   It can also be considered pigmentation disorders.  It happens when our skin's melanocytes are affected by certain conditions such as hyperpigmentation, or when there is an overproduction of melanin pigments.  These cause visible spots or patches in our skin. 
The following are the major factors that affect our skin and result in uneven skin tone: 
1. AGING 
As we age, our skin goes through a lot of major changes. Skin damage accumulated through the years and intrinsic natural aging manifests in so many ways in the skin.  They can be in the form of fine lines and wrinkles, scars, hyperpigmentation, persistent dryness or excessive oiliness, roughness and sagging, even in the form of skin diseases like dermatitis and rosacea. 
Read our blog: 10 Ways to Slow Down the Aging Process
2. UV EXPOSURE 
Our skin naturally protects itself from harmful UV exposure caused by sun and light.  It does this by increasing its melanin production and creating a tan, these later become sun spots or age spots and result in uneven skin tone.
Read our blog: 5 Tips to Combat Photoaging 
 3. ACNE
The skin becomes inflamed when we have acne. The infected portion also becomes red, and when it becomes infected, it can leave an acne scar.  The scar becomes hyperpigmented later on which affects the skin's tone. 
4. HORMONAL CHANGES
When there is increased production of hormones during teen years, pregnancy, menopause, monthly periods and while on birth control, melasma appears and hyperpigmentation develops in the skin. 
Read our blogs: 
Caring for your Skin during Menopause 
How to Take Care of your Skin while on Birth Control 
5. WOUNDS AND OTHER SKIN CONDITIONS
Bites, burns, wounds, cuts, rosacea or dermatitis can also result in skin discolorations and uneven skin tone. 
HOW TO PREVENT UNEVEN SKIN TONE
You can reduce the chances of having uneven skin tone by following these simple and practical steps: 
* Wear sunscreen every day on areas exposed to UV rays 
* Adopt a skincare routine that ensures you cleanse and moisturize your skin regularly 
* Apply chemical peels on a regular basis to clean and clear out the skin and expel unwanted materials that are present in the deeper skin layers 
Read our blog: 10 Facts You Need to Know Before Getting a Chemical Peel 
* Eat a well-balanced diet that can improve skin health 
Read our blog: 12 Superfoods for Clear and Radiant Skin 
* Drink plenty of liquids to keep the skin hydrated and moisturized 
* Exercise regularly to increase and improve blood flow and circulation in the skin 
* Wear protective makeup formulated with safe and gentle ingredients 
* Treat skin conditions like acne, psoriasis, and rosacea as early as possible to avoid further infections that can cause serious damage to the skin, and consult a dermatologist 
* Avoid using harsh and harmful skincare products and ingredients 
Read our blog: Synthetic Skincare Ingredients: Are They Good or Bad
THE FIVE INGREDIENTS THAT CAN EFFECTIVELY EVEN OUT SKIN TONE 
There are powerful and important skincare ingredients that we can use to reduce hyperpigmentation and other skin discolorations that result in uneven skin tone.  They are carefully formulated in different skincare products such as cleansers, toners, serums, creams or moisturizers that we can use regularly and incorporate in our skin regimens.  
1. VITAMIN C
Vitamin C is one of the most potent ingredients that is used and formulated in a lot of skincare.  It is an antioxidant that can effectively protect our skin from sun damage.  It also has proven brightening effects that can reduce the formation of melanin in our skin! 
OUR PICKS: 
Vitamin C&E Serum with Hyaluronic Acid ($15.95)
Hyaluronic Acid Plus with Vitamin C and Tripeptide-31 ($29.95)
Hyaluronic Acid Cream with Vitamin C&E, Ferulic Acid and Tripeptide-31 ($29.95)
 Our YEOUTH Vitamin C&E Serum enhances the appearance of skin tone and texture while deeply nourishing and quenching dry, thirsty skin. Made of medical grade Vitamin C to brighten and help fade the appearance of hyperpigmentation and dark spots!
Not only can retinol hasten up skin cell regeneration but it is also proven to help improve skin tone and texture.  It can help reduce acne, scars, melasma, other forms of hyperpigmentation and skin aging due to sun exposure!  Retinol is literally a genuine fountain of YEOUTH! 
OUR PICKS: 
Retinol Serum with Hyaluronic Acid, Vitamin E and Aloe Vera ($19.95)
Retinol Eye Cream with Hyaluronic Acid and Tripeptide Complex ($18.95)
Our YEOUTH Retinol Eye Cream is formulated with 2.5% Retinol to help strengthen, lighten, tone and firm the delicate skin around the eye area, Hyaluronic Acid to moisturize and brighten, Green Tea to soothe and protect and Caffeine to depuff!
 3. GLYCOLIC ACID
Research has shown that Glycolic Acid is effective in removing dead skin cells and revealing cleaner and clearer pores that are free of hyperpigmentation.  Glycolic acid can reduce sun damage like sun spots and other skin discolorations! 
OUR PICK: Glycolic Acid 30% Gel Peel with Retinol and Green Tea ($24.95)
Read our blog: A Comprehensive Guide on How to Use a Glycolic Acid Peel 
4. SALICYLIC ACID 
Salicylic acid is known for its potent anti-acne benefits.  It has the ability to go deep into the layers of the skin to balance out the production of sebum that can cause acne and leave skin with acne scars!  It has anti-inflammatory properties that can help clear skin of blemishes! 
OUR PICK: Salicylic Acid 20% Gel Peel with Tea Tree Oil and Green Tea ($29.95)
Read our blog: How to Use a Salicylic Acid Face Peel
Peel your dark spots and blemishes away with our nourishing gel peels!
Our YEOUTH
Glycolic Acid 30% Gel Peel
exfoliates dead skin cells to reveal a brighter, more even and smoother skin surface. Formulated with 30% Glycolic Acid, Retinol, and Green Tea to fortify skin and promote clarity.  Expect visible improvement in the appearance of fine lines, wrinkles, hyperpigmentation and overall skin texture!
Our
Salicylic Acid 20% Gel Peel
  helps regulate problematic skin by decongesting pores to achieve overall skin clarity. Formulated with 20% salicylic acid, this peel effectively dissolves dirt and oil trapped in the pores that cause acne, whiteheads, and blackheads!
 5. NIACINAMIDE 
Niacinamide is an effective treatment for pigmentation, age spots, and melasma because it can block the enzymes that cause skin discoloration. This results in clearer and even skin tone! In fact, with as little as 2% of Niacinamide use, a significant decline in skin hyperpigmentation!
THE TAKEAWAY 
Adopting a simple skincare routine that we can commit to everyday can spell all the difference in evening out our skin tone.  Incorporating the important products and ingredients in our skin regimen is the key to achieve a brighter and more radiant skin. Time to embrace your skin and embrace your YEOUTH!
Niacinamide Serum with Hyaluronic Acid, Licorice Root and Aloe Vera ($18.95)
Our newest formulation featuring Niacinamide works to achieve healthy skin hydration for a complexion that is smooth, poreless, soft & dewy!  
This powerful serum combines 10% Niacinamide with Hyaluronic Acid, Aloe Vera and Licorice Root Extract to create an oil-balancing serum that works to give your skin a clearer, brighter and more youthful appearance!
Do you have an uneven skin tone? Do you cover them up or treat them away?  Let's share our thoughts on how to even out our skin tone in the comments below!