10 Best Gift Ideas For Your Daughter - Women's Holiday Gift Guide 2019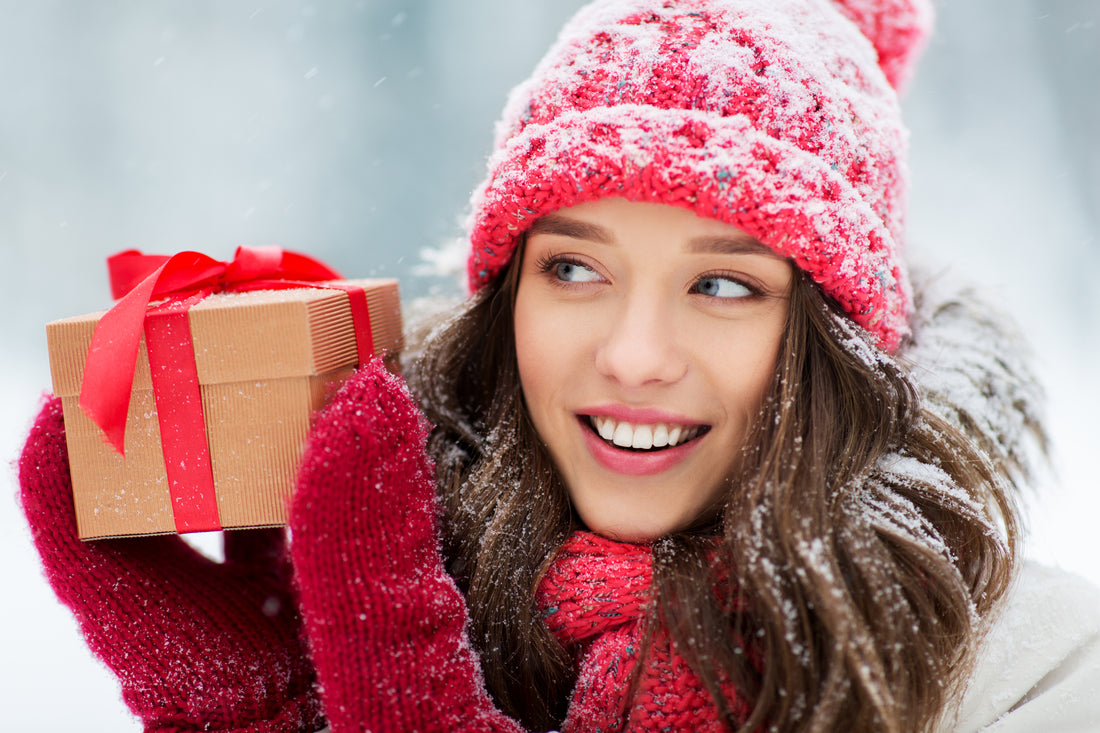 Specials gifts for the special ladies in your life.  Unique and thoughtful gifts are always the best gifts to give. After all, who wouldn't want to receive something personal and practical? But to be honest, finding the perfect gift for your beloved daughter - one that she will truly appreciate and use daily- can be quite tricky. 
We have rounded up the top 10 best holiday gift ideas for women of all kinds — from the style diva to the fitness fanatic down to the busy bee.You will definitely find something just right for the lovely ladies in your life from this list.
Here are Yeouth 2019's awesome holiday gift ideas that every young woman will love!
For the style diva: Revlon One-Step Hair Dryer & Volumizer Hot Air Brush
Keep her looking glam every day with this hair tool that dries, styles and brushes her luscious locks all in one pass. With its genius oval brush design that combines your regular round and paddle brush with your hairdryer, she can easily create gorgeous volume and shine! She will look forward to using these for quick, salon blowouts right in the comfort of her own home.
For the busy bee: Boxclever Press Perfect Year 2020 Planner
This one might seem a little cliche but did you know that the most asked for gift by Millenials is a planner? Most young adults in their 20s and 30s find that writing things down on a planner has a calming effect — the kind of relief you don't get from typing things in the notes section of your smartphone!
To help her untangle her messy schedule, gift her this super chic planner in a sturdy hardback cover with gorgeous silver and gold foil details. The perfect companion to manage her jam-packed schedule, this Boxclever 2020 planner will help her achieve a healthy work-life balance while pursuing her goals.
For the makeup enthusiast: Huda Beauty Mercury Retrograde Eyeshadow Palette
If your daughter loves all things makeup and beauty, she will be especially thrilled to find this gift underneath the Christmas tree! The trending Mercury Retrograde Palette features metallic, glittery and multi-reflective textures in unique pink, purple and turquoise shades. A must-have palette that she can use to create both casual or party makeup looks!
For the skincare addict: YEOUTH Anti-aging System Twenties
Who doesn't want to have glowing skin?! Make her look and feel her best as she starts 2020 with these five skincare products YEOUTH has professionally curated for healthier, smoother and deeply moisturized skin. A complete day and night regimen that work together to give her a balanced routine for all her skin needs. Make her look youthful and glowing even through this harsh winter weather with this special present that she will truly appreciate!
Get this YEOUTH Anti-aging Twenties Kit at 25% OFF in our ongoing Holiday Sale!
Use code: GIFT25
Promo runs Dec. 13 - Dec. 15, 2019 so get big savings and shop it now!
For the dainty lady: Larimar Mini Shield Hinged Hoops
Treat her to a pair of simple yet trendy gold hoops adorned with this lovely Larimar gemstones. With its soothing sky-blue hue, this delicate gemstone is said to be a stone of tranquility that can help reduce stress, encourage relaxation and transcend negative feelings. This simple and dainty gift will definitely guarantee a smile.
For the fashion-forward: Levi's Leopard Print Faux Fur Jacket
Why not gift a clothing piece that will add a little more flair to her outfits? Get her in the wild animal-print trend with this warm and stylish leopard faux fur coat. She will surely stand out in this eye-catching piece even as the colder temps hit.
For the sleeping beauty: Slip Silk Pillowcase
Say goodbye to rough and tangled bedhead with this super soft and comfy pillowcase. The Slip silk pillowcase can tone down anyone's crazy morning hair! Even if she tosses and turns on her pillow, her hair will glide rather than become tangled.
As an added bonus, it can also help minimize friction between your skin and the pillow and prevent the onset of wrinkles caused by tugging and pulling motions as you sleep! Beautiful hair and youthful skin. Now that is what you call beauty sleep!
For the fragrance aficionado: YEOUTH Set of 6 100% Pure Essential Oils
People are obsessed with diffusing essential oils these days for many reasons. Not only do they offer health benefits but they help to beautifully scent spaces. They can transform any room's aura with their long-lasting fragrant scents. If your daughter loves the natural scents of oils gift her this set of six essential oils including 100% pure extracts from Peppermint, Australian Tea Tree, Eucalyptus, Bulgarian Lavender, Sweet Orange and Lemongrass.
She can use these lovely scents to achieve many purposes. Whether it is simply to make her office smell great, to disinfect the air, promote a healthy immune system or encourage relaxation, this kit can help her achieve it all! 
Get this YEOUTH Set of 6 Essential Oils at 25% OFF in our ongoing Holiday Sale!
Use code: GIFT25
Promo runs Dec. 13 - Dec. 15, 2019 so get big savings and shop it now!
For the fitness fanatic: MOYOOGA High Waisted Workout Leggings
Everyone is hyped to lose weight and kick start their healthy routines at the beginning of the year. No better way to motivate your daughter (whether she's always hitting the gym or new into the fitness game) than with a gorgeous pair of leggings. Get her this stylish pair that is perfect for hitting the gym, running, doing yoga, sports or any other type of workout. It comes in 10 different colors, non see-through breathable cloth and has handy pockets for her phone!
For the sustainable gal: Homelux Theory Set of 6 Reusable Silicone Food Storage Bags
Promote the zero waste lifestyle this holiday season by gifting these earth-friendly reusable food bags! It comes in three different sizes and in a variety of colors, with an airtight seal and a 100-percent food-grade silicone pouch. Plus it's also safe to use in the microwave, oven, freezer, pot of boiling water and even in the dishwasher. This set of six from Homelux is a wonderful upgrade for her kitchen and will most certainly help her reduce plastic waste!