COLLAGEN LOSS AND REGENOTIN'S BOOSTING POWERS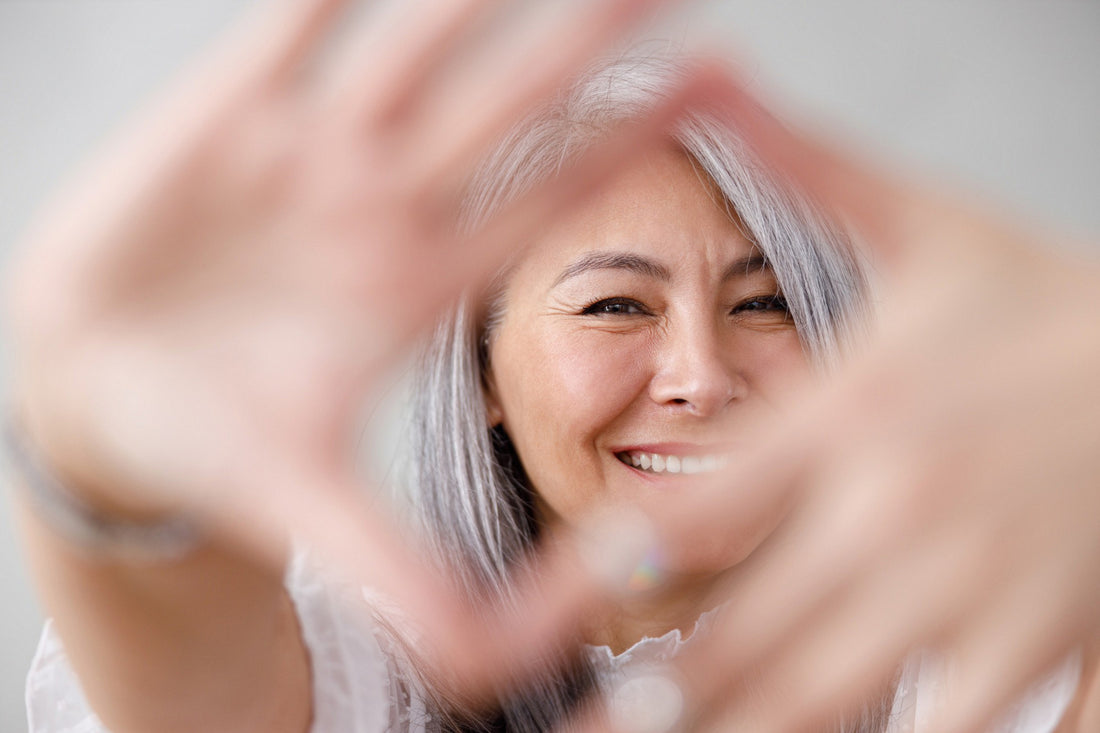 COLLAGEN IS AN ESSENTIAL PROTEIN THAT GIVES OUR SKIN ITS MUCH-NEEDED ELASTICITY.  IT'S VITAL TO KEEP THE BODY'S COLLAGEN PRODUCTION GOING!  WE CAN DO THIS BY EATING HEALTHY AND WITH THE HELP OF COLLAGEN SUPPLEMENTS.  DISCOVER REGENOTIN AND WHY IT IS THE ULTIMATE COLLAGEN BOOSTER THAT CAN MAKE YOU LOOK GREAT AND FEEL CONFIDENT FROM THE INSIDE-OUT!
COLLAGEN AND THE BODY 
Our body has an abundance of proteins known as
collagen
. They are present in all our internal organs, cells, muscles and other body tissues.  The connecting systems of our body - the tendons, bones, ligaments and cartilage are made up of collagen.  It plays a very essential role in keeping our body structure strong and intact.
Functions of collagen in the body 
Collagen plays a vital role in keeping our body systems and bodily functions running.  It gives us life and sustains it. The following are the various
biological functions
that collagen plays in our systems and body structure: 
Keeps our bones strong and helps prevent bone loss

Makes the muscles function properly and helps boost muscle mass

Provides structure to the blood vessels and helps reduce the risk of heart-related conditions 

Maintains the integrity of the cartilage and protects the joints, thereby reducing joint problems and pains 

Strengthens the

structure of the skin

by increasing elasticity and providing hydration 

Stimulates hair

and nail growth and prevents nail brittleness 

COLLAGEN AND THE SKIN 
Collagen forms part of the connective tissues that makes the skin firm and supple. It supports these tissues to hasten the renewal of skin cells. Collagen even prevents the skin from absorbing and spreading pathogens, toxins and even cancerous cells to the other systems of our body! 
As we grow older, collagen levels in our body start to decrease too.  That is why older people begin to experience joint pains, muscle and bone loss like osteoporosis, suffer from heart conditions and exhibit the signs of skin aging, such as wrinkles, fine lines, sagging, roughness and skin dryness. Starting at the age of 20, our collagen levels decrease by 1%.
Natural aging is not the only factor that depletes collagen in our skin.  Extrinsic factors, most especially overexposure to sun's UV rays, also affect collagen loss and cause premature skin aging.  These factors include  exposure to pollution, stress, unhealthy habits like smoking, too much alcohol intake, not eating and hydrating properly, and failing to take in the much needed  nutrients that makes our body and skin strong.


DO'S AND DON'TS FOR HEALTHY COLLAGEN PRODUCTION 
Thankfully, collagen loss and depletion can be slowed down and there are even numerous ways by which we can boost collagen production in our system!  It is also very important to note that sun exposure can truly damage skin health and it is a major contributor to collagen loss in the skin.  Aside from embracing the available sources of collagen, protecting your skin from the sun also helps a lot! 
The Don'ts 
Too much sugar 

Smoking 

Stress 

Too much alcohol 
 The Do's 
Lots of water makes your skin look and feel better.
Protein is very good food for the skin. 
Bone broth 

Chicken meat 

Fish and shellfish 

Egg whites 
Consume fresh produce. 
Citrus fruits, tropical fruits, berries 

Green leafy vegetables 

Tomatoes, garlic 

Beans, cashews 
Getting enough sleep has a huge connection to collagen levels.

Exercising makes collagen increase.

Sunscreen helps maintain our collagen levels.

Collagen supplements

are great investments! 

Dermatologically-backed

collagen-boosting skin care

is the answer to your prayers.
Our YEOUTH
Retinol Moisturizer
is an anti-aging, wrinkle-fighting super moisturizer. It is specially formulated to reduce the appearance of fine lines and wrinkles and reveal a fresher, newer skin that  supports healthy collagen production!
The Collagen Boosters
Retinols
OUR PICK: Retinol Moisturizer with Hyaluronic Acid, Ginseng & Green Tea ($19.95) 
Vitamin C
OUR PICK: Vitamin C&E Serum with Hyaluronic Acid ($15.95)
Aloe Vera
OUR PICK: Vitamin C Facial Cleanser with Aloe Vera, Green Tea & Seaweed ($18.95)
Hyaluronic Acid
OUR PICK: Pure Hyaluronic Acid Serum ($14.95)
Peptides
OUR PICK: Radiance Eye Gel with Hyaluronic Acid & Tripeptide ($24.95)
Our YEOUTH Radiance Eye Gel is a soothing eye gel that penetrates deeply to offer lasting hydration to the delicate skin around the eyes and improves the look of fine lines, wrinkles, dark circles and puffiness.



COLLAGEN SUPPLEMENTS 
Collagen supplements do not only provide the skin benefits that we need but they also support our vital organs and our biological systems.
Collagen supplements are scientifically proven to improve and support collagen production in the skin. It has been shown to improve skin elasticity, hydration, roughness and skin density just after three months of intake!  It likewise provides very little or no side effects, is safe to use and can be well tolerated by our body systems.  
The effects of supplements that are taken orally reach and penetrate the deeper layers of  the skin.  Such an effect sustainably improves our skin physiology and appearance!  Collagen supplements offer a longer lasting and a more relevant regeneration of our skin cells.  
YEOUTH REGENOTIN COLLAGEN SUPPLEMENT 
Regenotin by YEOUTH is a clinically tested and approved dietary supplement that activates the body's production of not only collagen, but elastin and keratin as well! 
Collagen - gives our skin the strength and elasticity it needs 

Keratin - helps your hair and nails stay elastic and strong 

Elastin - allows the skin to stretch and bounce back, thus, effective in reducing fine lines and wrinkles
Our Regenotin Advanced Collagen Generator is clinically proven to increase collagen levels and reduce wrinkle depth and skin roughness by 30% with continued use! It is formulated with essential nutrients, minerals, and vitamins that our body needs to support healthy skin, hair and nails. It is completely vegetarian and does not contain gluten or dairy!  Also, this powerful supplement has no known side effects. 
It significantly encourages the growth, development, and regeneration of connective tissue and delays the formation of wrinkles, fine lines and hair loss. It's a definite must-have supplement for everyone's health and beauty plans! 
Other health benefits: 
Increases bone density

Supports muscle function, healthy lipid and metabolism
THE TAKEAWAY
Make our Regenotin part of your daily habit!  It can be an essential part of your morning and nighttime skincare routine as it is recommended to be taken twice daily.  Nourish your skin not only on the outside, but from the inside as well.  Keep your collagen levels alive and kicking to radiate a more confident yeouthful glow, for after all, beauty is skin deep! 
Regenotin Advanced Collagen Generator ($51.95)
Regenotin is a patented choline-stabilized formulation of Orthosilicic Acid (OSA). Through a protected process, Regenotin allows silica to be absorbed. When you maintain good silica levels, your skin will stay supple, nails harden, and hair looks fuller.
HOW DO YOU CARE FOR YOUR SKIN FROM THE INSIDE?  TRY DIETARY SUPPLEMENTS FOR LONGER LASTING EFFECTS, YOU MIGHT JUST BE SURPRISED WITH THE RESULTS! WE CAN TELL YOU MORE IN THE COMMENTS BELOW