Amazing Skin Benefits of Salicylic Acid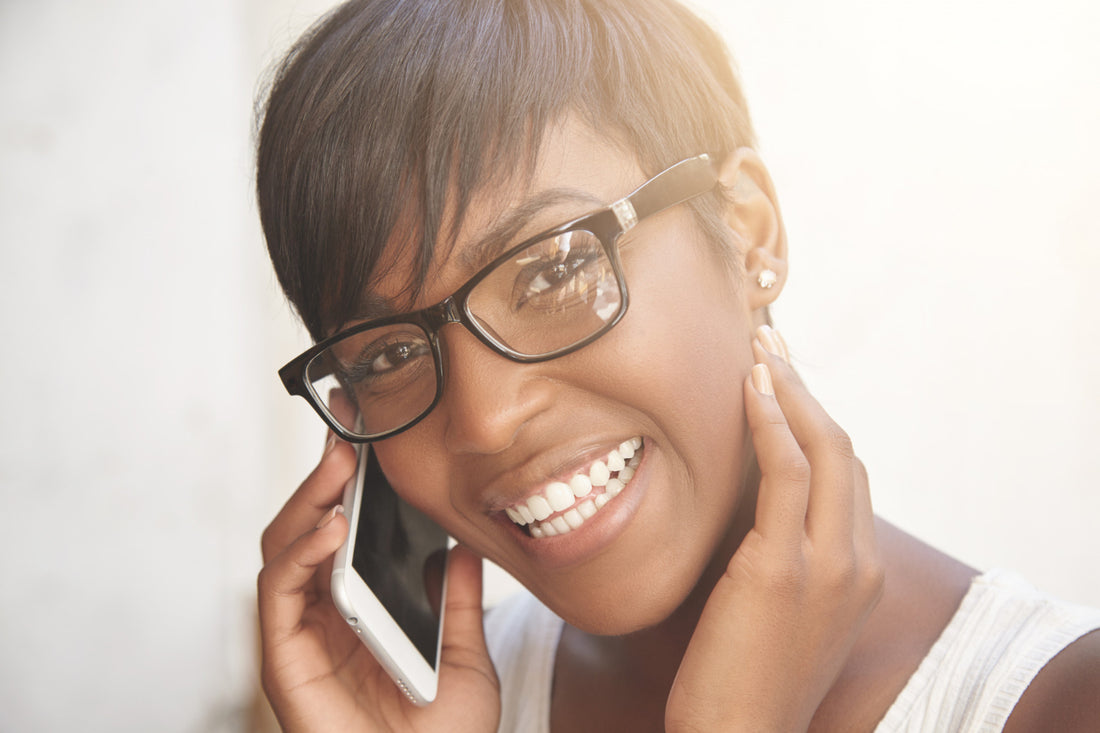 SALICYLIC ACID IS WIDELY USED IN THE SKINCARE INDUSTRY AS AN EFFECTIVE ACNE TREATMENT.  HOWEVER, IT HAS MANY GREAT BENEFITS.  READ ON TO DISCOVER THE MANY AWESOME BENEFITS OF SALICYLIC ACID!
ACIDS IN SKINCARE
To understand Salicylic Acid and how it works, it is important to learn the basics of the different kinds of acids used in skincare. The two major categories in which acids are classified are
AHA's  and BHA's. 
Alpha Hydroxy Acid (AHAs)
AHAs include Glycolic Acid, Lactic Acid, Malic Acid, Tartaric Acid, and Mandelic Acid.  AHAs are water-soluble molecules sourced from various natural products:
Lactic Acid - fermented milk products 

Mandelic Acid - bitter almonds

Glycolic Acid - sugarcane 

Tartaric Acid - fermented grapes

Malic Acid - apples 
AHAs are used to treat some dermatological diseases and are very effective skincare treatments widely used  for their exfoliating effects.  AHAs generally exfoliate the epidermis or the outer layer of the skin. They uncover fresh, new skin by exfoliating the dead skin cells and are effective at treating dull, dry, scaly, and aging skin. 
AHAs unclog the pores to reveal a more refined complexion and minimize age spots and hyperpigmentation for a brighter and clearer skin.


Beta Hydroxy Acid (BHAs) 
BHAs, on the other hand, are oil-soluble acids also sourced from natural products.  They include Salicylic Acid from the barks of willow trees and Citric Acid from various citrus products.  
BHAs contain oil-loving molecules giving it the ability to penetrate deeper into the skin to clean pores, remove excess sebum and dead skin cells that are deep-seated below the skin's surface.
BHAs are best at treating oily and acne-prone skin types. They effectively get rid of whiteheads and blackheads!  It also has strong anti-inflammatory and antibacterial properties that help keep the skin blemish-free.
Our YEOUTH Salicylic Acid 20% Gel Peel is a BHA that provides deeper exfoliation and targets acne, pimples, blackheads and whiteheads.  While our YEOUTH Glycolic Acid 30% Gel Peel is an AHA which provides a gentle exfoliation that can make pores super clean and clear.  
Learn how to properly use Salicylic Acid 20% Gel Peel in this blog!
SALICYLIC ACID IN SKIN CARE 
Salicylic acid is an ingredient used in many skincare products. It is often used as an essential ingredient in cleansers, toners, acne treatments, masks and makeup.  It is also used in shampoos to treat dandruff and psoriasis.  
AHAS and BHAs are both used for skin exfoliation, but because BHAs are more oil-soluble, they penetrate deeper into the pores and have the ability to alter how skin cells are bound. 
If pore congestion is not so deep, exfoliating with AHAs may be the more proper treatment.  AHAs such as Glycolic Acid with lower concentration levels provide gentle exfoliation. It can retain skin rejuvenating effects without causing irritation and inflammation. The concentration levels can be adjusted to individual skin needs.  Formulations with lower glycolic concentrations provide gradual exfoliation over several weeks and are used as a preparatory step as one tries to opt for a higher concentration peel.
Salicylic acid is more effective at breaking down skin cells and decongesting the pores of excess oil and treating acne, blackheads or whiteheads!  It also aids in repairing and restoring damaged or weakened pore lining.  It works more effectively in deep-skin exfoliation.  
SKIN BENEFITS OF SALICYLIC ACID 
1. EXFOLIATES 
Exfoliation is a must for the skin to become healthy, it is a natural and continuous process that our skin must go through.  The skin constantly produces dead skin cells and new skin cells develop. 


However, we can hasten this process of exfoliation to reveal new and healthier new skin cells by using various skin care treatments, products or ingredients, such as salicylic acid. It works to promote exfoliation deeply but safely leading to yeouthful-looking, smoother, cleaner, lighter and healthier skin. These are the wondrous benefits to the skin when old and dead skin cells that accumulate are sloughed off regularly.

At YEOUTH, we truly want you to look great and feel confident all the time. That is why we have formulated a wide array of exfoliating products that best suit your skin needs and wants!
Choose from our safe, gentle, dermatologically tested and approved, yet highly affordable YEOUTH exfoliating products! 
Retinol Serum ($19.95)
This gentle retinol serum lightly exfoliates to reveal healthy, new skin. It is a wrinkle-fighting serum that delivers dramatically visible results while hydrating and brightening the skin at the same time.  Think smoother, firmer skin, less lines & wrinkles, and smaller pores! 

Glycolic Acid 30% Gel Peel ($24.95)
This Gel Peel exfoliates dead skin cells to reveal a brighter, more even and smoother skin surface. It helps to minimize the appearance of pores, produces visible improvement in the appearance of fine lines, wrinkles, hyperpigmentation and overall skin texture. 

Salicylic Acid 20% Gel Peel ($24.95)
This acid peel exfoliates deep within and effectively dissolves dirt and oil trapped in the pores that cause acne, whiteheads, and blackheads. The peel helps support healthy collagen production as it deeply penetrates the layers of the skin to increase skin cell turnover.

Dead Sea Mud Mask ($18.95)
Our Dead Sea Mud Mask loosens dirt to decongest clogged pores so that your skin will glow. The result is a clean, fresh and blemish-free complexion! 
Our YEOUTH Glycolic Acid 30% Gel Peel exfoliates dead skin cells to reveal a brighter, more even and smoother skin surface. It is formulated with 30% Glycolic Acid, Retinol, and Green Tea to fortify skin and promote clarity.
2. FIGHTS ACNE
Salicylic acid is a highly effective treatment for acne. Oily and acne-prone skin benefit most from salicylic acid use. This is because it has the ability to loosen blackheads, reduces excess oil and it allows skin discolorations from previous breakouts to slough off.
It is preferred over Benzoyl Peroxide because it is proven to have fewer side effects like spotting and excessive skin drying. For combination skin types, salicylic acid can even best prepare the skin for other skin regimens. This is because it leaves the skin balanced with optimum moisture, and the skin is left in a better condition for other treatments.
OUR PICK: Acne Skin System ($99.95) which includes the following amazing YEOUTH anti-acne skincare: 
Vitamin C Facial Cleanser (3 fl. oz.) 
Balancing Facial Toner (3.4 fl. oz.) 
Vitamin C & E Serum (1 fl. oz) 
Retinol Serum (1 fl. oz) 
Salicylic Acid Gel Peel (1 fl. oz)
Dead Sea Mud Mask (8 fl. oz.) 
Day/Night Cream (4 fl. oz.) 
Our YEOUTH Acne Skin System is a special set of professionally-curated products infused with potent ingredients that specially targets acne and blemishes to give you a clearer and glowing complexion.
3. REGULATES OILY SKIN 
Oily skin is a skin type and condition resulting from the excessive production of sebum in the skin.  It becomes the most acne-prone from pore clogging. Clogged pores cause stress on the skin and it leads to the development of acne, breakouts, skin disorders, and it even causes premature skin aging.  
Excess sebum heavily contributes to the clogging of pores that disturbs our skin's natural process of shedding dead skin cells and the production of new, healthy skin cells!  Excess sebum in the skin traps dirt, bacteria, all the dead skin cells, and other irritants that cause skin inflammation and infections.  
Salicylic acid helps break down the sebum, natural oils and other fatty compounds on the surface of the skin, that is why it is an effective skincare treatment in de-clogging pores and reducing acne as a result of excess sebum. 
4. REDUCE BLEMISHES
Skin blemishes include acne, spots, discolorations, marks or any other flaw or imperfection that appear on the skin. Skin discolorations are generally treated through the proper use of exfoliating skincare products. Exfoliation helps reduce the appearance of any forms of hyperpigmentation. 
The use of salicylic acid for deep-skin exfoliation promotes faster and a more effective cell turnover which encourages and results in healthier and brighter complexion.  It brightens and lightens skin complexion not only on the surface but from within! 
THE TAKEAWAY 
Salicylic acid has awesome skin benefits aside from effectively treating acne.  It helps clean and tighten pores leading to smoother and a finer looking skin texture.  It even diminishes the appearance of unsightly blemishes as it brightens and lightens skin with regular use!  
Salicylic acid as an ingredient is not harsh and not to be feared, especially if you use the right salicylic acid product as a treatment or when incorporated in your skincare routine.  With proper use of a safe and dermatologically tested product, salicylic acid can bring amazing skin benefits you never knew it could! 

Salicylic Acid 20% Gel Peel with tea Tree Oil and Green Tea  $24.95 
Our YEOUTH Salicylic Acid 20% Gel Peel  helps regulate problematic skin by decongesting pores to achieve overall skin clarity. It is formulated with 20% salicylic acid. This peel effectively dissolves dirt and oil trapped in the pores. It is combined with Tea Tree and Green Tea to balance and soothe the skin. The peel is also effective at fighting the look of fine lines and wrinkles as it deeply penetrates the layers of the skin to increase skin cell turnover.
Learn how to properly use Salicylic Acid 20% Gel Peel in this blog!
HAVE YOU EVER TRIED USING SALICYLIC ACID FOR YOUR ACNE?  DID IT HAVE GOOD RESULTS?  SHARE YOUR EXPERIENCE WITH US IN THE COMMENTS BELOW!