A Guide on How To Apply Your Skincare Products in the Right Order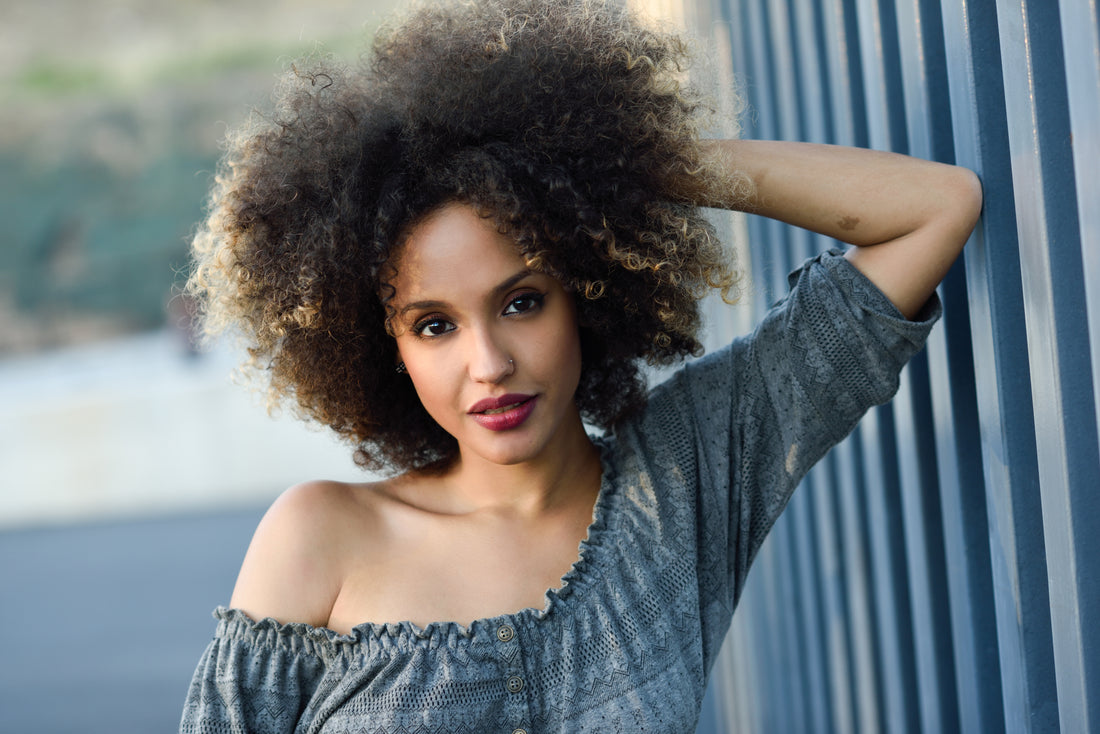 DO YOU KNOW THE CORRECT ORDER YOU SHOULD BE APPLYING YOUR SKINCARE PRODUCTS? READ THIS WEEK'S BLOG TO LEARN HOW TO PROPERLY LAYER YOUR SKINCARE PRODUCTS TO GET BETTER RESULTS.
Understanding the correct sequence to use your skincare products is important in skincare. It may sometimes be confusing considering the amount of products that are available in the market today.
During the day, your skin is exposed to different environmental stressors such as the UV rays of the sun, pollution, viruses, and other microbes, sweat, and extreme weather conditions.  Having a solid morning skincare routine is important in order to prepare your skin to defend itself against the challenges and damages it will inevitably encounter throughout the day.  


STEP-BY-STEP MORNING SKINCARE REGIMEN
Here is a guide on the best order to apply your morning skincare products.
Step 1: Cleanser
It is essential to wash your face in the morning to get rid of dead cells, excess oils, and other allergens that might have transferred to your skin from your pillowcase and blanket. Some irritants like dust and mold may also come from the air conditioning or heating system.
Our pick: YEOUTH Vitamin C Cleanser
How to use:
Lather with water a dime-sized amount of cleanser using your fingertips. Lightly massage the cleanser into your skin in circular motions.
Rinse with cold or lukewarm water.
Step 2: Toner
Toner quickly restores the PH balance of your skin to prepare your skin for better absorption of serums and moisturizers. It also helps tighten the pores to minimize the infiltration of impurities into the skin.
Our pick:  YEOUTH Balancing Facial Toner
How to use: 
Apply a small amount of toner on a cotton pad or cotton ball and dab it onto your face. You can also spritz some toner directly to your face and neck.
Step 3: Serums
Serums are easily absorbed by the skin. They are made up of small molecules of concentrated active ingredients. They are usually clear, gel-like substances that are packed into bottles with droppers or bottles with pumps that makes it easier for the serums to be dispensed by drops. A drop of serum goes a long way. Serums that protect and hydrate your skin are best used during the day.
Our pick: YEOUTH Vitamin C&E Serum
How to use:
Use your fingertips to apply your serums by patting it into the skin, then gently smooth it out to cover the whole face, neck, and chest. You do not necessarily need to massage the serums into your skin since they are easily absorbed.
Step 4: Eye Gel
Like the skin on your neck, the skin around the eye area is also thin, sensitive, and prone to dryness. Eye gels work best at diminishing puffiness, dark circles, fine lines, and wrinkles. Eye gels have this texture which doesn't cause makeup to crease.
Our pick: YEOUTH Radiance Eye Gel
How to use: 
Use the tip of your ring finger to apply the gel around the eyes. Be careful not to let the gel get in  direct contact with your eyes. Wait until the gel is absorbed.
Step 5: Neck Cream
The skin on your neck is one of the firsts areas that manifest signs of aging. It is thin and sensitive. Neck firming creams are specially formulated to pamper the delicate skin on your neck by helping to make it tighter, firmer, and smoother.
Our pick: YEOUTH Neck Firming Cream
How to use:
Dab a quarter size amount of neck firming cream to your jawline, chin, neck, and chest. Massage in circular motions until you reach the back of your neck. Allow the skin to absorb it.
Step 6: Moisturizers
Moisturizers that consist of water and emollients work by preventing moisture loss. There are also oil-free moisturizers that contain humectants such as glycerin that are effective at attracting water into the outermost layer of the skin. Moisturizers sustain the balance of your skin by treating dryness and preventing oiliness. 
Our pick: YEOUTH Day/Night Cream
How to use:
Dab and gently smooth your moisturizer onto the whole face. Gently massage it into your face using your fingers in an outward motion starting from the center of your face towards your ears.
Step 7: Sunscreen
No matter what skin type you have, wearing sunscreen is a must. It protects you from the harmful rays of the sun by preventing photogaing, helps to maintain an even skin tone, and minimizes your risk of skin cancer.
To protect yourself from the UVA and UVB rays of the sun, choose a water-resistant sunscreen with broad-spectrum coverage with a minimum SPF30.
How to use: 
Apply sunscreen about fifteen minutes before sun exposure to give time for the skin to absorb the sunscreen. Aside from your face, do not forget to apply sunscreen on your neck, face, arms,  feet, and legs. For those with thinning hair, sunscreen can also protect the scalp. It is also important to protect your lips with a lip balm that has a minimum SPF of 15.
If you have to be under direct sunlight for a long period, reapply your sunscreen every two hours or right after swimming and sweating. Wear your sunscreen every day as you are still at risk of UV exposure even on cloudy days.
Your skin is your biggest organ. It is constantly exposed to environmental stressors during the day and needs TLC to help it restore itself during the night. 
A quality nighttime skincare routine is necessary to help the skin cells regenerate by providing support and nourishment.
STEP-BY-STEP NIGHTTIME SKINCARE REGIMEN
Here is a guide on the best order to apply your nighttime products to provide nourishment and encourage cellular repair.
Step 1: Cleanser
Wash away the dirt, grime, sweat, dust, makeup, and other irritants that accumulated on your skin during the day. When the skin is not properly cleaned before going to bed, the natural exfoliating process and cell regeneration cannot properly occur.
Leaving impurities and makeup on overnight causes skin inflammation. This buildup on the eskin stimulates free radicals and collagen breakdown.
Our pick: YEOUTH Vitamin C Facial Cleanser
How to use:
Follow the same procedure as your morning skincare routine.
Step 2: Exfoliants
Factors such as genetics, skin-aging and sun damage, can slow down and eventually stop our skin's natural process of shedding dead skin cells. When this occurs, it can cause a variety of unwanted skin problems such as clogged pores, blemishes, dry skin, uneven skin tone, wrinkles and fine lines.
This is why every now and then, it is essential that you give your skin a boost by using an exfoliator in your nighttime routine.
There are two ways in which you can exfoliate your skin: physical exfoliants and chemical exfoliants.
Physical Exfoliant vs. Chemical Exfoliant
Both of these methods remove dead skin cells and other debris from the outermost surface of the skin thus helping speed up our natural skin cell turnover and the difference lies in how they do it and the result.
Physical exfoliants
Physical or manual exfoliators are the classic scrubs — products that contain small particles, or any sort of textured surface, like a washcloth — that buff away the top layer of dead skin cells and dirt.
Our pick: YEOUTH Dead Sea Mud Mask
Chemical exfoliants
Chemical exfoliants, on the other hand, use acids to dissolve and loosen the dead skin cells on the upper layers of your skin. These permeate deeper than physical exfoliants which makes them more effective in getting rid of the dull and dead skin while giving way to fresh, younger-looking skin.
Our pick:   YEOUTH Glycolic Acid Gel Peel
How to use:
It's very important to note that whether you're using physical, chemical, or both, you can overdo it and strip your skin of the natural barrier that protects it from sun damage, dryness, and infections.
You can use physical exfoliants 1-3x weekly while chemical exfoliants with high concentrations should be used only once every 2 weeks.
You should also avoid using both consecutively and if you must, space their use for at least 48 hours.
Read and strictly follow your product's instructions on how to use them properly and talk to your dermatologist when in doubt.
Read more:
AHA VS BHA: Everything You Need to Know About Chemical Exfoliation
Step 3: Toner
Use a gentle, hydrating toner to restore the PH balance and moisture levels of your skin to support healthy cell turnover.
Our pick: YEOUTH Balancing Facial Toner
How to use:
Follow the same procedure as your morning skincare routine
Step 4: Serums
Serums that work best at night are those that contain retinol, hyaluronic acid, and other acids. Those that contain retinol work best with other anti-aging agents that work well with your night circadian rhythm. The hydrating power of hyaluronic acid also aids well in the cell regeneration process while your body is at rest. 
Our pick: YEOUTH Retinol Serum   +  YEOUTH Hyaluronic Acid Plus Serum
How to use:
Follow the same procedure as in the morning skincare routine.
When using two serums together, apply both products back to back while the skin is still damp. It does not matter which serum is applied first.
Step 5: Eye Cream
An eye cream penetrates deeply into the delicate skin around the eye area. It visibly diminishes the appearance of fine lines and wrinkles. It minimizes the loss of skin elasticity and helps boost collagen production.
Our Pick: YEOUTH Retinol Eye Cream


How to use: 
While the face is still damp, use your ring finger to dap a pea-sized amount of eye cream around your eye area, avoiding direct contact with the eyes. Allow it to absorb.
Start using retinol eye cream every other night to determine the skin's sensitivity. Gradually increase the use to nightly. Protect your skin with an SPF 30 sunscreen as retinol makes your skin sensitive to sunlight. If irritation occurs, stop using this product.
Step 6: Neck Cream
Your skin works overtime at night to repair and restore the damaged moisture barrier and regenerate skin cells. It is a great time to use a neck firming cream as the skin has ample time to recover from the damage of the stressors during the day.
Our Pick: YEOUTH Neck Firming Cream
How to use:
Follow the same procedure as in the morning skincare routine.
Step 7: Retinol Moisturizer
Retinol is excellent at reversing the signs of aging, preventing acne, and enhancing the overall glow of your skin. It also works well as a preventing anti-aging treatment for those in their early 30's. Retinol neutralizes free radicals that damages collagen in your skin. It helps preserve collagen and boosts the production of new collagen. Collagen smoothes out wrinkles and fine lines and prevents new wrinkles. Retinol increases your skin's sensitivity to the sun so it is best used at night.
Our pick: YEOUTH Retinol Moisturizer
How to use:
While the skin is still damp, dab a pea-size amount of retinol moisturizer all over the face, neck, and chest. Avoid the eye area. If used alongside serums and creams, layer all your skincare products while the skin is still damp. It does not matter which sequence the skincare products are applied.
Step 8: Moisturizer
Moisturizing the skin at night is important in order to provide the skin with necessary nutrients and hydration to regulate and repair itself. Daily use of moisturizers can prevent premature signs of aging such as wrinkles and fine lines.
Our pick: YEOUTH Day/Night Cream or YEOUTH Anti-aging Moisturizer
How to use: 
After layering your serums and retinol cream, follow with a moisturizer. Apply a dime-sized amount of moisturizer over the entire face, neck, and chest. Gently massage the moisturizer from the center of the face towards the ears in an upward motion to prevent the skin from sagging. Moisturizing the neck and the chest is as important as moisturizing the face. A gentle massage of your neck in an upward motion also prevents horizontal wrinkles.
YEOUTH has different sets of products specially formulated for your skin concerns.
ANTI-AGING SYSTEM TWENTIES ( $64.95 )
If your priority is to maintain your skin's youthful-looking glow and prevent premature signs of aging, then look no further than this professionally-curated set. Infused with powerful hydrating properties, each product provides your skin with the nourishment it needs to keep it healthy and moisturized.
ANTI-AGING SYSTEM THIRTIES ( $94.95 )
If you're starting to notice the initial signs of aging on your skin and are looking for a way to successfully diminish them, consider this carefully-curated set your newest secret weapon! This kit consists of six high-quality anti-aging products that will help people in their thirties prevent the appearance of wrinkles, roughness, and age spots.
ANTI-AGING SYSTEM FORTIES + ( $149.95 )
This anti-aging kit consists of eight carefully-selected, high-quality anti-aging products infused with powerful natural ingredients that can help revive and rejuvenate the skin. Each product is focused on targeting age-related skin problems such as wrinkles, fine lines, age spots, and more.
ARE YOU APPLYING YOUR SKINCARE PRODUCTS IN THE RIGHT ORDER? WHAT AMAZING RESULTS HAVE YOU EXPERIENCED? LET'S TALK IN THE COMMENTS BELOW.