Hydrate Your Skin with these Superfoods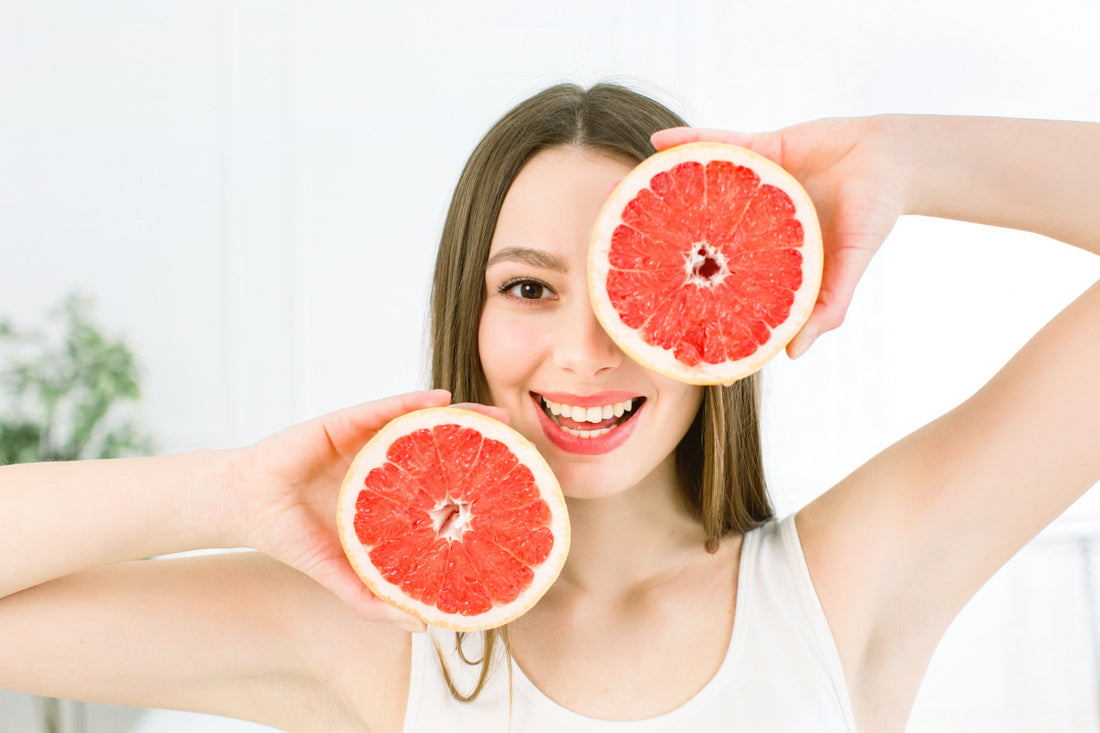 At a young age, we learn how important it is to drink at least 8 glasses of water on a daily basis. Keeping hydrated is not only great for the body, it also gives the skin immeasurable benefits. It's not good practice to rely on products alone.
We are exposed to the elements everyday like the air-conditioned work environment, pollution, and the heat. This can cause our skin to lose much-needed moisture.

It can be quite a struggle for some to drink all that water, so if you are looking for more ways to keep your skin hydrated, read on for the top 5 foods that will keep your skin nourished and full of life.
1. Flaxseeds, walnuts, salmon
These foods are rich in Omega-3, which increases our skin barrier function. The skin's barrier, when operating optimally, is what keeps moisture intact, and keeps external aggressors which wreak havoc on our skin out. A barrier that is weak is one of the main causes that causes our skin to become sensitive or rough.
Flaxseed in particular can boost skin's hydration and smoothness.
2. Spinach, tomatoes, kale
These good stuff contain a lot of water and can help you reach your daily hydration goal. Spinach, for instance, has a water content of 91%. Sure, there are a lot of veggies that contain a lot of water, but overall, spinach leads in providing needed nutrition like potassium, lutein, folate, fiber, and Vitamin E.
3. Broccoli, bell peppers
Broccoli and bell peppers are not only rich in water, they are also excellent sources of potassium, fiber and antioxidants like Vitamin C and A. These antioxidants fight the damaging free radicals that causes many to have skin conditions. Broccoli also has sulforaphane, a compound that flushes toxins from the skin and increases your body's protective enzymes.
4. Celery and grapefruit
These are wonderful sources of Vitamins A, C, & E - all essential for maintaining great skin. Vitamin C helps fight UV damage, brighten and heal skin. Vitamin E blocks free radicals, the culprits that cause the skin to mature. Vitamin A is also a skin-saving anti-aging ingredient. Retinoid is a Vitamin A derivative.
Celery lowers cholesterol levels too! Furthermore, it has silica which helps in maintaining healthy teeth and bones. By eating celery, you get all these plus a more hydrated skin!
5. Strawberries, papaya, kiwi
Strawberries are loaded with 90% water than any other form of berry. They are also high in potassium, fiber, and Vitamin C. In fact, strawberries have more Vitamin C content than oranges.
Papaya helps your skin stay youthful with its exfoliating, skin repairing, and hydrating action. Kiwi is an excellent source of Vitamin C-fighting antioxidants, promoting healthy, glowing skin.



YEOUTH Vitamin C Facial Cleanser ($18.95)
Yes, the secret to healthy, youthful skin is not in your makeup case. Adding a healthy dose of these superfoods in your diet and proper skincare could mean the difference between ordinary skin and a complexion that is vibrant with life.