Secrets to Perfect Skin From Renowned Hollywood Facialists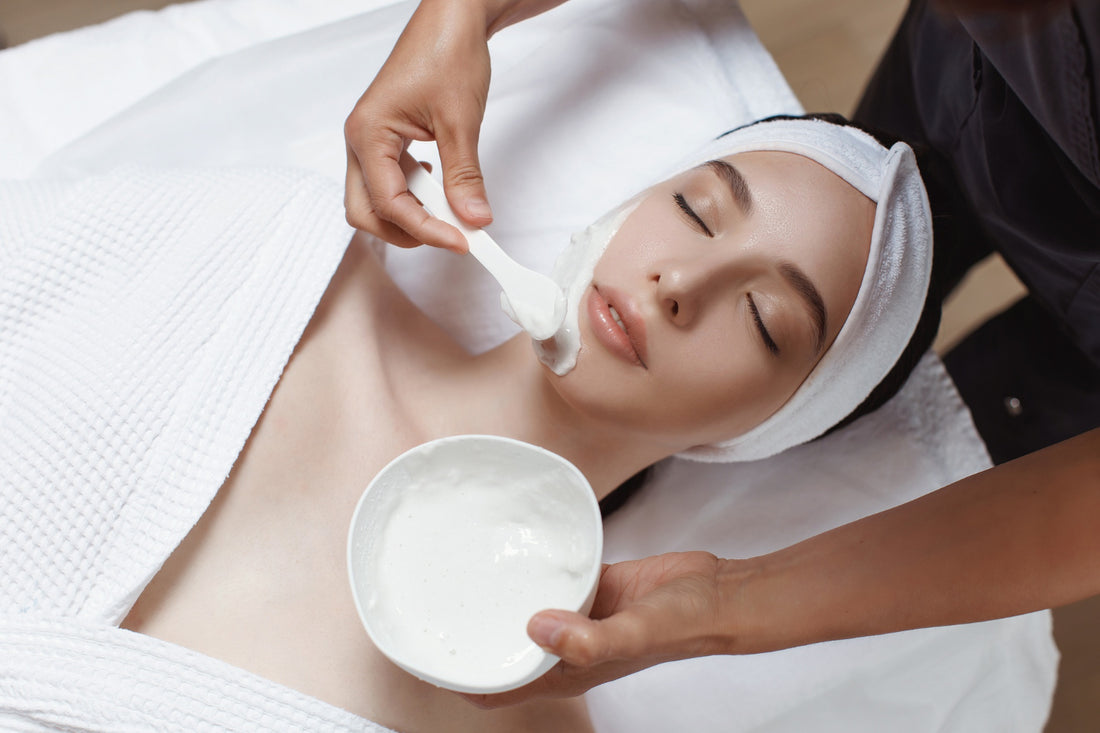 I'm sure we would all agree that when it comes to a lot of areas in life, it's our moms who know best. But when we're talking about skin, it's Hollywood's top Facialists who have been on the forefront of anti aging.
Yes, I'm referring to year-long wait list, too-expensive to afford, Charlize-Theron-in-the-waiting-list type of aestheticians. These facialists perfect the skin of Hollywood's A-listers and are updated on the greatest and the latest in both skin regime, technology, and products. The only setback? Booking an appointment.
Fortunately, we have done our research and collated the answers of the most in-demand experts in Los Angeles who share their treasured tips and answer our questions. Let's dive right into it, shall we?
1. Ole Henriksen - "Smoking, excess alcohol, too much powder, or even a moisturizer that's not hydrating enough can lead to dull skin," says Henriksen, who has worked with Charlize Theron. Start fresh by removing dead skin cells with an at-home peel. Then slather on a rich moisturizer."
Yeouth's L22 anti-aging moisturizer lets you put your most healthy, vibrant face forward. Infused with L22 Lipid Complex, shea butter, jojoba & macademia seed oil, your skin is left nourished and hydrated. Learn more about the product here.
Image by enstarz.com
2. Shani Darden - This celebrity facialist does the skin of Jessica Alba and Chrissy Teigen. "Ideally, you should start using anti-aging products in your early 20s as a preventative measure. Taking care of your skin early on means you'll have less to do later!"
If you haven't thought about starting an anti-aging regime, now's the time. Look into Yeouth's line of anti-aging products which is all-natural and is great for all skin-types.
Image by kessekisses.com
3. Biba De Sousa - Miley Cyrus and Emily Blunt's facialist points out one of the biggest mistakes people make when caring for their skin. "One big mistake people make is not washing their face at night because they are tired. Also, leaving the house without applying sunscreen on the face, neck, décolleté, and back of the hands. Even those who wear sunscreen on their face every day seem to forget the décolleté and hands."
Image by popsugar.com
4. Cristina Radu - Responsible for keeping Cindy Crawford and Brad Pitt's skin youthful all year long, Radu reveals her skin secret: "Exfoliating is a must! The cleaner your skin is, the deeper the products you apply on your face will penetrate. I tell my clients to exfoliate every day, but remember to be gentle and take your time. It's also important to saturate your face with the products of your choice. Skimping on the quantity of a product doesn't allow for the maximum effect of the serum or cream."
Image by biography.com
5. Terri Lawton - Demi Moore's aesthetician emphasizes on the impact of good diet. "For my clients that are starting to see the effects of aging, I advise them to curb their sugar intake. They see a big difference in the skin's luster and health, and we really see the skin start to perk up. We also do food-allergy testing on our clients. For some, detecting allergies (and avoiding those foods) has reduced problems."
Image by theplace2.ru
6. Susan Ciminelli - Kate Moss' trusts her face with this skin expert, let's hear what she has to say about zapping zits. Ciminelli recommends cleansing your face thoroughly, then steaming your pores with water infused with rosemary, thyme and oregano. "After a few minutes, with impeccably clean hands, wrap tissue around your index fingers and very gently press out the impurities. Cleanse again and then use a good antiseptic toner or my Seawater." Don't stop there, though: Drink a large glass of water with one tablespoon of Bragg's apple cider vinegar infused into it (then rinse to protect tooth enamel) followed by a cup of Smooth Move Tea by Traditional Medicine. "A blocked colon is one of the major causes of breakouts," she says.
Image by biography.com
7. Su-Man Hsu - Hsu, facialist to the stars like Anne Hathaway shares her skin care golden rules. "There is no one single answer. Making your skin feel and look good is an emotional, psychological and physical process, after all your face tells the world your story and who you are. So it's a combination of facials, great skincare, exercise, eating the right food and feeling good about yourself and having a positive outlook on life. This includes laughing a lot. Its sounds like a lot to do but in my experience this is not about big changes but small shifts in your lifestyle and committing to your decisions."
Image by deadline.com
We come across a billion articles on how to get flawless skin. But how many of these articles are exclusively derived from experts who have transformed the faces of famous celebrities? Get amazing skin simply by following these top tips!