Keep Your Skin Looking Youthful for Summer!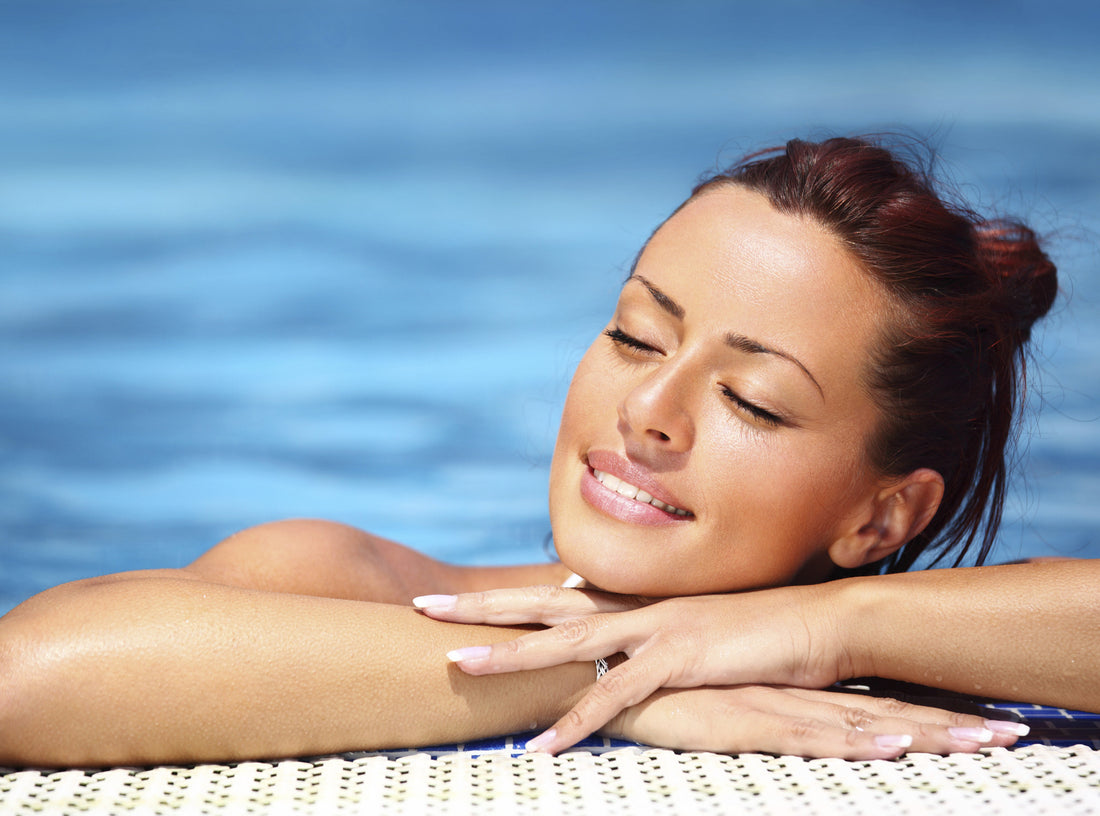 If you are tired or stressed out, your skin may look rough, dull, dry, and flaky. Your skin is the largest organ in the body, and it deserves a lot of TLC if you want to keep a youthful appearance! Detoxifying your skin is key, and the best news is, you can do that without breaking the bank or too much fuss.
Follow our top 5 tips on detoxifying your skin, and you will have healthy, vibrant skin for summer and beyond.
1. Eat Fiber - Our body needs a regular supply of nutrients and supplements for it to be able to detoxify itself correctly. The toxins in our body make first contact with our gastrointestinal tract. If we think about all the stuff that we eat and drink, our GI tract, like the liver, has a large job to do: expel the remaining toxins.
Eating a high fiber detox diet, rich in cruciferous vegetables like cabbage and broccoli, have beneficial compounds such as flavonoids.
Eat berries too, and lots of them! Berries are high in antioxidants and have many skin healing qualities. Put it on your pancakes, yogurt, and in your smoothies, add it to your cereal for a nutritious, skin-friendly snack.
2. Drink up - Keeping your body hydrated will keep your skin in tip-top shape. Water helps flush impurities, eliminates toxins and waste, cleansing the body of unwanted dirt and oils.

Make it a habit to drink at least 2 liters of water daily, and notice the glow in your skin in less than a week.
3. Form healthy habits - It is equally important to hydrate the body not only from the inside, but on the outside. Wash and cleanse your face at least twice daily. Skip the steamy showers and go for cooler sprays. Hot showers have the tendency to strip the skin of its protective oils and natural moisture. Limit your cool showers to at least 15 minutes.
4. Hit the sack, early and often - Yes, you have heard it before, but remember, it's called beauty sleep for a reason. Sleep is the perfect time to renew your skin. Lack of sleep results in poor blood circulation. No wonder you look washed out if you only get a few hours!
5. Get a quality serum - Serums are more concentrated compared to lotions and creams, plus a little goes a long way to see results. Look for one that's infused with antioxidants, particularly Vitamin C - it is the skin's primary defense against stress and free radicals. Vitamin C boosts collagen production - a component that gives your skin a firmer, younger appearance.
Hyaluronic acid is another key ingredient you should definitely watch out for. With its ability to hold hundreds of times its weight in water, this humectant delivers vital hydration to your skin.
For daily skincare maintenance, YEOUTH offers a Vitamin C Day Serum and a Vitamin C Night Serum that fight hard to keep skin looking youthful and refreshed.
What are some of your great skin care habits? We'd like to know! Share your story below.