8 Skin Benefits of Licorice Root Extract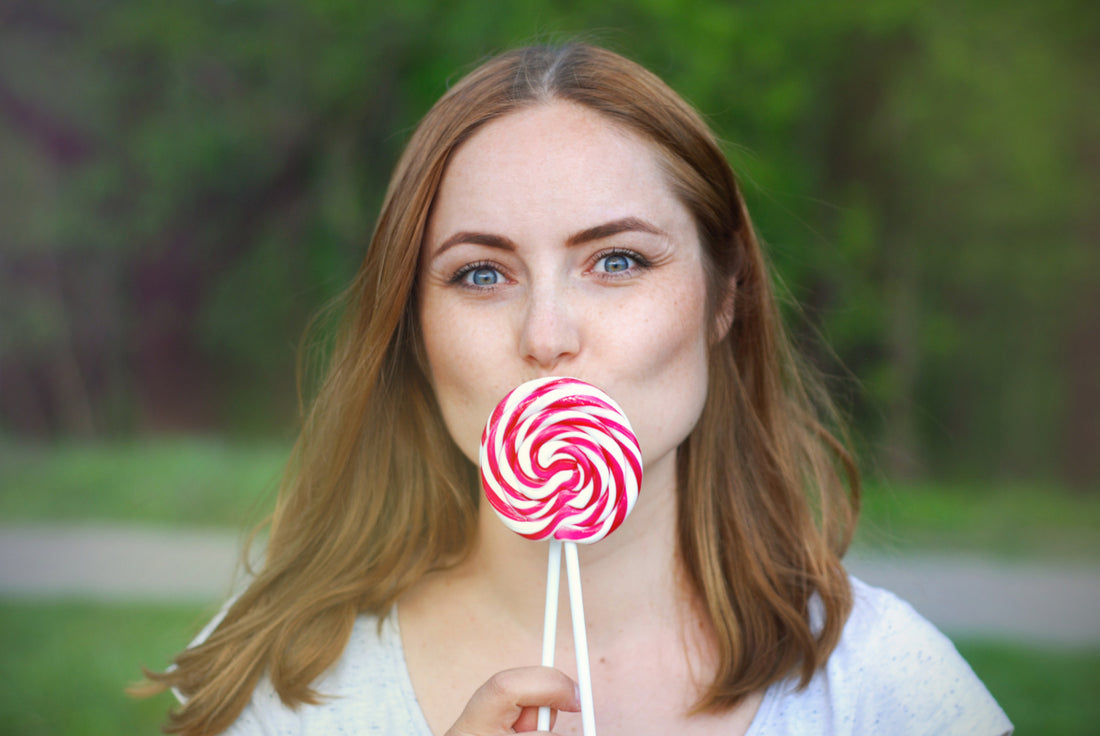 The "sweet root" is what they call Glycyrrhiza Glabra or the licorice plant. Its roots have been used as a traditional and herbal medicine, and food flavoring for more than 4,000 years.  It has a component that is far sweeter than sucrose.

Licorice roots have been used by many cultures as medicine for a long list of illnesses, as sweetener in food, tea, and also used as an essential ingredient in many other products like tobacco.  It is the subject of countless and continuous studies because of the many benefits it provides, including what it offers to the skincare world!
The Licorice plant
Licorice plants are commercially grown in many parts of the world because they are extensively and widely used in many products, especially as an ingredient in skincare.  They are grown in Europe (Spain, Italy, Greece, France), in the Middle East (Iran, Iraq, Turkey, Syria) and in Asia (India and China).
The licorice plant is an herb with dark reddish bark and roots.  The inside of the roots is colored bright yellow.  It is a rich source of many compounds such as proteins, amino acids, sugars, salts, flavonoids, estrogen, saponins, vitamins and many others.
A total of more than 400 beneficial compounds can be found in all the Glycyrrhiza species of which the licorice plant belongs.
The ancient Egyptians, Greeks and Romans used licorice roots to treat coughs and colds, the Hindus used it to invigorate sexual performance, while the Chinese drank licorice root extracts to support strength and stamina.  Today, this organic product is used in the medical field, the food and beverage industry, and by cosmetic industries as essential ingredients in various skincare formulations.
The two main components extracted from licorice roots are Glycyrrhizin and Glabridin.  Glycyrrhizin and Glabridin have anti-inflammatory and antioxidant properties that help the anti aging processes. Glycyrrhizin is responsible for the sweet taste of licorice and helps with lightening skin pigmentation. Glabridin has estrogenic and skin whitening properties.
These two ingredients are the two powerhouses that make licorice root extract an important component in medical and skincare treatments.
Medical uses of licorice root extracts 
Licorice root extracts are now widely and extensively used in the medical field to treat a variety of illnesses, diseases and other disorders.  Its properties include the following: 
Skin benefits derived from licorice root extract
The various compounds found in licorice root extracts contain properties that are very beneficial in skincare. Studies have been made to demonstrate the antioxidant, anti-inflammatory, whitening, sun protection and skin firming properties that the extracts of licorice roots can provide. These are just among some of the many benefits that are reaped from licorice root use!
Studies and research continue to be done to discover the other benefits that this plant has to offer.
Licorice root extracts used in skincare come in different formulations such as serums, gels, masks and creams. Our Yeouth Niacinamide Serum is formulated with a strong concentration of licorice root extracts for optimal skin health. 
1. Skin lightening, reduced hyperpigmentation, whitening, plus it protects from sun damage!
Yes, licorice root extract provides all of the above mentioned benefits to the skin!
Numerous studies show that licorice root extracts do have whitening effects. They are an effective and safe source of depigmenting agents for the skin. They effectively inhibit the development of skin pigmentation that is caused by several factors such as photoaging.
Glabridin, a major component of licorice extract, is shown to significantly prevent skin pigmentation as a result of ultraviolet exposure. Licorice extract improves skin hyperpigmentation by diffusing excess melanin deposits in the skin.
It also decreases free radical production in our body systems, including free radicals that destroy our epidermal skin cells.  Damaged skin cells are a major factor that cause premature skin aging such as wrinkles, skin discolorations, dryness and loss of skin elasticity and suppleness.
The latest formulation from Yeouth is the Niacinamide Serum with Hyaluronic Acid. It is formulated with licorice root extracts to create an oil-balancing serum that works to give your skin a clearer, brighter and more youthful appearance!  Try this serum now to reduce dark marks on your skin while maintaining that much needed hydration.
2. Fades dark scars
Dark scars develop in the skin due to many factors such as acne, from skin injuries, pregnancy and hormonal changes. These scars become darker and more prominent when skin is further exposed to the sun.
Melanin found in the skin absorbs the harmful ultraviolet radiations from the sun to protect the skin, but this process also results in darkening of skin color.  An excess in melanin results in skin deposits that lead to hyperpigmentation.
Darkened scars take a very long time to recover from. The properties of licorice root extracts helps to speed up the process of recovering and even out skin tone and color.  Licorice extracts aid in dispersing and balancing the melanin deposits in the skin which cause dark spots and darkened scars.  When licorice formulations are applied regularly to ab affected areas, normal skin color and tone can be recovered faster and safer.
3. Antioxidant properties that protect the skin
Aside from the skin tightening and firming properties of licorice, it is also found to possess powerful antioxidant properties.  The abundant antioxidants found in licorice root extracts aid in combating free radicals that harm the body and the skin.
The antioxidants found in licorice helps prevent skin damage that is caused by sun exposure and other environmental elements that attack the skin such as pollutants.  Air pollution and other external elements can attack the skin and cause severe damage to our skin cells.  There are numerous ways we can protect our skin from air pollution and other environmental factors. This includes the use of licorice formulations because of their powerful antioxidant properties.
The antioxidants that are found in licorice extracts help heal and protect damaged skin cells.  When our skin is damaged from photoaging and free radicals attack from within, premature and more visible signs of aging occur. Licorice root extracts help to prevent these premature signs of aging.
4. Skin firming and tightening benefits
Ethanol extracts from licorice was found to significantly improve skin elasticity and firmness. It is believed that this is caused by the antioxidant, anti-inflammatory and UV protective properties found in the components of licorice root extracts.
This tightening and firming action that licorice contains can help improve and treat other signs of skin aging like wrinkles and fine lines. 

5. Hydrates the skin
Extracts from licorice root produce hydrating effects on the skin.  This property of licorice makes it helpful at treating skin dryness, reducing wrinkles, and other signs of skin aging.  It also helps to keep the skin hydrated which leads to a more plump and tighter looking appearance.
Our Yeouth Niacinamide Serum is formulated with super hydrating ingredients like hyaluronic acid, aloe vera and licorice root!  This formulation featuring Niacinamide works to achieve healthy skin hydration for a complexion that is smooth, soft, dewy and with minimized pores!
6. Anti-inflammatory
Licorice is one of the most effective anti-inflammatory agents used since ancient times. Its anti-inflammatory properties also help reduce free radicals present in our systems, thus, it helps improve skin health in a very significant way by helping to soothe skin inflammation.
7. Treats skin conditions and disorders
Thanks to its strong anti-inflammatory and antibacterial properties, licorice root extracts and formulations help relieve and treat various skin disorders.  Atopic dermatitis can effectively be treated with licorice extracts.
Licorice root extracts have been used as an herbal medicine to treat skin eruptions, itching, redness and other skin irritations since time immemorial.  Now, it is widely and medically used to treat skin diseases like eczema, psoriasis and rosacea.
Licorice helps soothe itching, burning, inflammation and scarring of the skin caused by skin diseases and other disorders.  Licorice is usually applied as a topical treatment, while others drink licorice tea to relieve skin irritations.
The antibacterial and antimicrobial properties of licorice extract also help to treat skin wounds and other skin infections.  It can be used to clean wounds and prevent bacteria growth, thereby allowing wounds and infections to heal faster.
8. Reduces the appearance of wrinkles and other signs of aging
Wrinkles are the ultimate symbol of aging, whether they are the results of natural aging or from photoaging due to sun exposure.  Other signs of aging include loss of skin elasticity and firmness, dryness, dullness, laxity, impaired collagen, skin discolorations and keratosis among others.
Studies have revealed that skin aging is caused by the destruction of skin cells due to free radicals that are present in the body and damage the skin cells.  The antioxidant components in licorice helps destroy free radicals that damage skin cells.  Licorice extracts can heal damaged skin cells and other signs of aging in the skin.
Because of the powerful antioxidant properties of licorice and its tightening and firming effects, visible signs of aging can be effectively treated and reduced.  Signs of aging, especially wrinkles, can be addressed and slowly banished with the use of licorice formulations.
The takeaway
Licorice root extracts are one of the most widely used and extensively researched natural ingredients that can be found in a number of products we use daily from skincare to food. It has proven to treat many skin ailments which is why it is considered a top skincare ingredient in many cosmetic and dermatological products. It is generally safe for all skin types and provides a number of soothing and calming benefits to help keep skin irritation and inflammation minimized for a clear complexion that glows!
Try our new Yeouth Niacinamide Serum with licorice root and let us know what you think!
Yeouth Niacinamide Serum $16.95 (1oz.) / $24.95 (2oz.)
Our Yeouth Niacinamide Serum will help you achieve a clearer and younger looking skin by providing the following benefits:
Helps balance excessive sebum production
Minimizes the appearance of enlarged pores
Helps calm stressed skin
Helps reduce the appearance of skin discolorations
Helps improve moisture retention for smoother, softer skin
Helps reduce the look of fine lines and wrinkle
IS LICORICE ROOT EXTRACT IN ANY OF THE SKINCARE PRODUCTS YOU ARE USING NOW?  WHAT ARE THE SKIN BENEFITS YOU HAVE NOTICED FROM USING THEM?  LET'S TALK IN THE COMMENTS BELOW!