6 SKIN CARE TIPS FOR SUNBURNED SKIN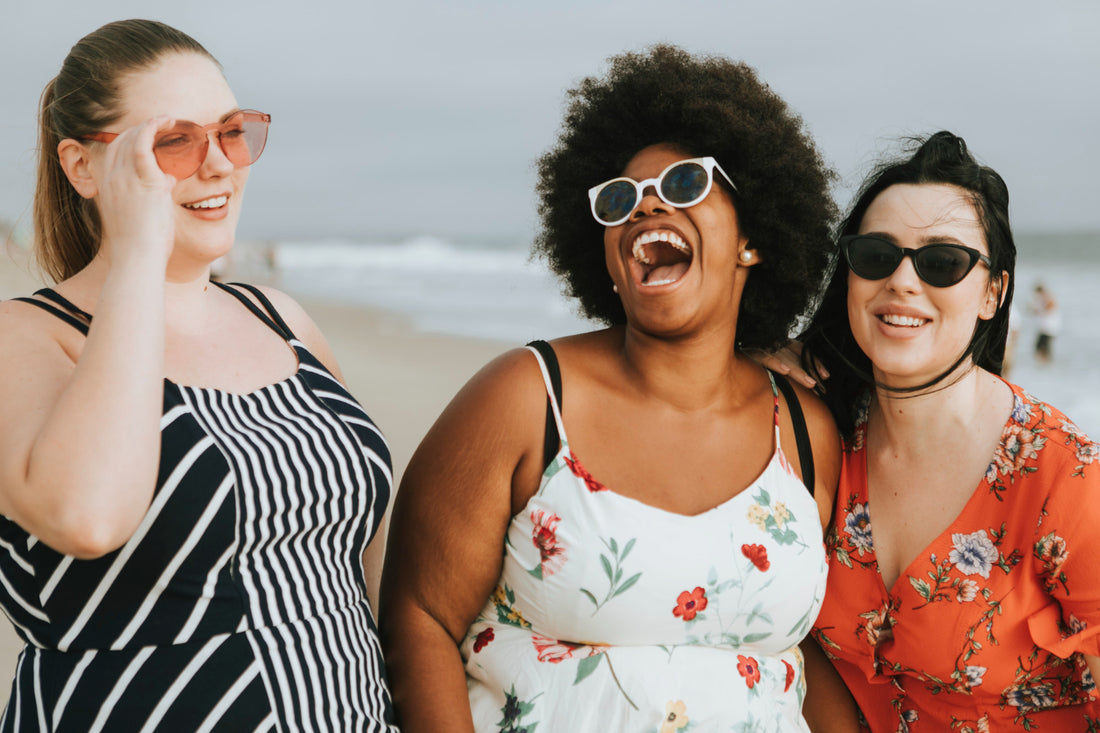 SUMMER'S OVER BUT THE DAMAGING EFFECTS OF THE SUN TO OUR SKIN ARE THERE TO STAY.  WITHOUT PROPER SKINCARE, SUN DAMAGE IS BOUND TO CAUSE MORE HARM.  ITS EFFECTS WILL ALSO BECOME PERMANENT RESULTING IN PREMATURE SKIN AGING!                                                                                                                                                                                                                                                                                                   FIND OUT HOW YOU CAN REPAIR SUNBURNED SKIN AND REGAIN RADIANCE THAT'S SURE TO MAKE YOU LOOK GREAT AND FEEL CONFIDENT! 
SUNBURN AND MELANIN
A sunburn is a form of skin injury that is caused by overexposure to the sun's ultraviolet (UV) rays.  It can also be from artificial UV light like tanning beds. A sunburn is an indicator that damage has been done to the skin.  The degree of damage basically depends on the melanin present in the skin and how much time you have spent under the sun.  
Melanin is a skin pigment that determines and identifies one's complexion.  The more melanin present in the skin, the darker one's complexion.  The more important function of melanin is that it absorbs and dissolves UV light.  When the skin is exposed to UV light, melanin starts to multiply to protect the body. It creates a tan. This is the reason why those with darker complexions do not get sunburned as much and as often compared to those who have a fairer complexion. 
More melanin does not equate to skin protection, especially from more harmful UV rays like UVA that can penetrate deeper into the skin's layers.  All skin types or complexions are susceptible to skin damage from the sun including skin cancer!  Also, hazy and cloudy days can cause sunburns too because surfaces like water, sand, snow, white and bright painted surfaces can reflect UV rays into our skin! 
WHAT ARE THE SIGNS OF A SUNBURN 
The signs of sunburn usually appear just a few hours after unprotected sun exposure. Even  areas not exposed can burn if the protection is not enough to block UV rays from entering and penetrating the skin.  Exposed areas like the ears, lips and scalp can also suffer sunburn.
The following are some of the more common signs and symptoms of a sunburn: 
Change in skin tone. The skin turns red or pinkish. 

Skin becomes warm or hot to touch. 

Swelling, pain and some tenderness.

Small blisters that may break begin to appear.
After a few days, the top layer of the skin begins to peel to slough off dead skin cells. This is the body's way of trying to heal the damage in the skin.  Repeated and more intense exposure that causes sunburn may result in premature skin aging, lesions and skin cancer.  
SUNBURN PREVENTION
Wear your sunscreen generously

and frequently.  Use SPF 30 and above and re-apply every 2 hours.

Avoid lounging under the sun especially between 10AM to 4PM 

Avoid tanning beds 

Cover up with hats and protective clothing 

Wear sunglasses 

Make yourself aware of medications or skin ingredients that are sun-sensitizing like

retinol

, ibuprofen and antibiotics - these make skin more sensitive to sunlight. 
SUNBURN SKINCARE 
Not only sunburns, but the accumulated periods of repeated and unprotected sun exposure, damages our skin on a whole new level.  It destroys collagen in our skin, the protein that makes our skin strong, firm, healthy and elastic!
If we are not scared of sunburns because we think they are no big deal then the thought of premature skin aging and having leathery, wrinkled skin should at least make us want to protect our skin from sun damage! Just imagine looking 10 to 20 years older than your age because of the sun?  
All hope is not lost though! Sunburns can be repaired with proper skin care and medication, we can also successfully reclaim yeouthful skin that we lose from extreme sun damage. 
1. CLEANSE FACE AND NECK WITH A GENTLE CLEANSER 
A gentle cleanser is always a must no matter our skin condition.  However, it is especially critical when skin is damaged from too much sun exposure!  Cleansers not only remove skin impurities like excess oil, dirt, makeup and dead skin cells but they also nourish and protect the skin. 
Cleanse your face all the way down to your neck because the neck area deserves as much nourishment and protection too! 
OUR PICK: Vitamin C Facial Cleanser ($18.95)
Our YEOUTH
Vitamin C Facial Cleanser
helps reveal a cleaner, more even skin tone without stripping the skin's moisture levels.  It gently nourishes skin while also fighting to defend skin health and give your complexion a bright, healthy-looking glow. 
2. ALOE VERA 
Aloe vera is a natural remedy to treat inflammation, burns, itchiness, swelling and to help repair damaged skin cells!  Aloe vera gel is your go-to when it comes to soothing sunburned skin. 
Look for skincare products that contain aloe vera if you want to soothe your skin from burns, allergies, and other skin irritations, or if you have sensitive skin. 
Sunburn or no sunburn, experience the soothing effects of aloe vera specially infused in our skincare: 
Retinol Serum with Aloe Vera, Hyaluronic Acid & Vitamin E ($19.95)
Vitamin C Facial Cleanser with Aloe Vera, Green Tea & Seaweed ($18.95)
Niacinamide Serum with Aloe Vera, Hyaluronic Acid & Licorice Root ($16.95)
Dead Sea Mud Mask with Aloe Vera, Hyaluronic Acid, Colloidal Oatmeal & Avocado Oil ($18.95)
3. SOOTHE WITH A TONER 
Toners can provide the soothing and hydrating effects that a sunburned skin is longing for. Choose your toners carefully and avoid those containing alcohol and other harmful ingredients that can worsen your burns!  Go for toners formulated with natural and nourishing ingredients.  
OUR PICK:  Balancing Facial Toner with Chamomile ($15.95)
Our YEOUTH
Balancing Facial Toner
is a nourishing natural face toner mist that moisturizes, balances and protects the skin. The Chamomile infused works to soothe and heal the skin as well as minimize the appearance of pores. A quick spritz of this hydrating face mist boosts radiance and refreshes skin instantly. 
4. SPLURGE ON HYALURONIC ACID 
All products with hyaluronic acid are superb at treating sunburns and other long-term sun damage. It provides extreme hydrating and moisturizing effects to dry and damaged skin. It promotes skin cell regeneration which is what your skin needs after damage! 
OUR PICKS:  
Hyaluronic Acid Cream ($29.95)
5. MOISTURIZE TO THE MAX
A sunburned skin needs loads and loads of moisturizing to repair damage and feed the skin with the nourishment it lost.  It also has the power to soothe irritated and itchy skin. Sustain skin health with a moisturizer all year long, but most especially when you have sun damaged skin!
Pick your moisturizer from our collection of deeply nourishing creams: 
Anti-aging Moisturizer L22 ($19.95)
Hyaluronic Acid Cream ($29.95)
Our YEOUTH
Hyaluronic Acid Cream
provides serious hydration to the skin overnight. It has intensive, multi-level skin repairing benefits that penetrate deeply to fortify, nourish and visibly improve your overall skin health. Skin naturally repairs itself overnight, so add this super-cream to your routine and wake up to dramatically smoother, softer and more radiant skin! 
6. TAKE SUPPLEMENTS THAT MAKES SKIN STRONG AND HEALTHY 
Nourishing and getting the skin strong and healthy from the inside is also very important. Take supplements that boost collagen production and promote skin repair.  Also, spoil yourself with vitamins that not only make your body healthy, but can give you radiant and glowing skin as well. Heal sun damage and it away for good! 
OUR PICKS: 
Regenotin Advanced Collagen Generator ($51.95) 
Our YEOUTH Vitamin D3 Liquid optimizes your absorption of nutrients and minerals, strengthens your skeletal structure and muscle function, and fortifies your immune system. While our Regenotin Advanced Collagen Generator is clinically proven to increase collagen levels and reduce wrinkle depth and skin roughness by 30%. Regenotin also promotes keratin and elastin formation—two major beauty proteins that assist in skin elasticity and hair growth. 
Aside from effective skincare to treat your sunburns, you can also take aspirin or apply cortisone creams to relieve redness and discomfort. Take Advil to reduce swelling; hydrate by drinking lots of water and take cold showers and baths to soothe skin. 
THE TAKEAWAY 
The sun is the ultimate villain against healthy and yeouthful skin.  It is the major cause of premature skin aging which none of us want! Good thing there are easy and affordable treatments available to us in order to reclaim your skin health and glow. 
The next time you go out, sun or no sun, remember that healthy skin and body is wealth! 
Day / Night Cream with Hyaluronic Acid, Snail Extract, Tripeptide and Green Tea ($22.95)
Our YEOUTH Day / Night Cream is formulated with Snail Extract to help repair skin damage, Hyaluronic Acid to hydrate and replenish moisture levels, Green Tea to protect and peptides to help strengthen, firm and improve skin elasticity. This cream provides optimal hydration for the skin to repair itself and restore natural vibrance with every application. 
WHAT SKINCARE ROUTINES AND REMEDIES DO YOU HAVE TO TREAT YOUR SUNBURNS? PLEASE SHARE IT WITH US!