4 Types of Wrinkles and How to Treat Them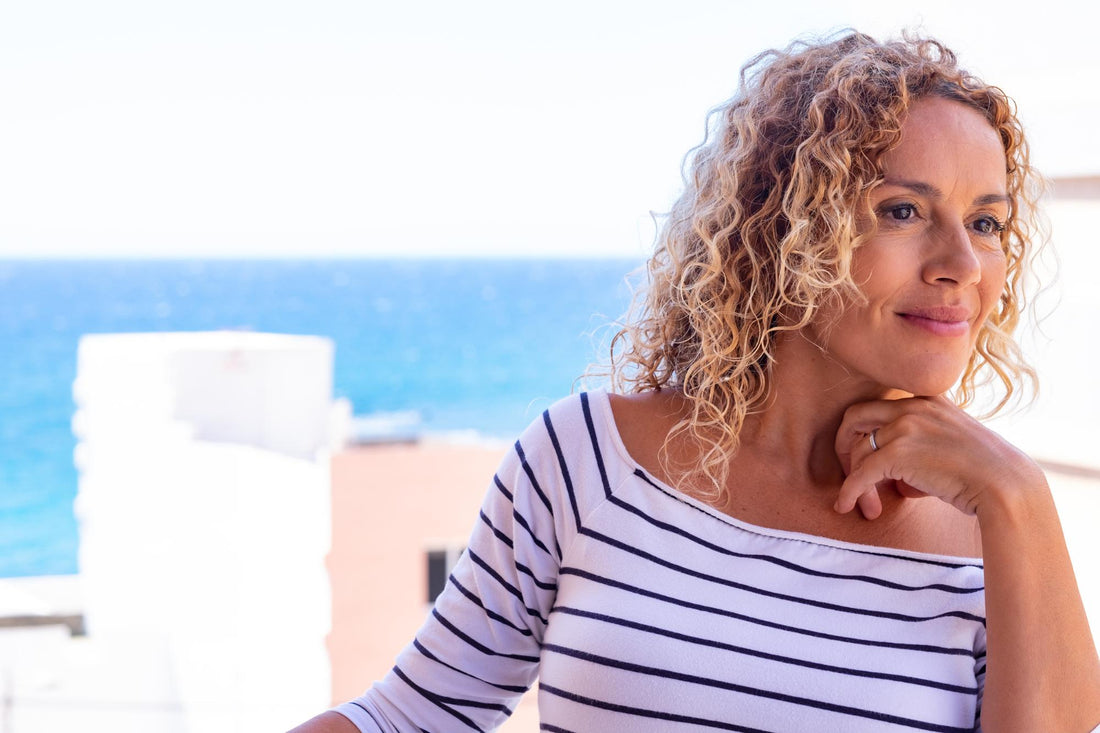 Wrinkles are part of our natural aging process but there are still ways to minimize their appearance.
Aging is a fact of life and unless you've discovered the fountain of youth, the reality is that you will have fine lines and wrinkles at some point in your life.
However, did you know that not all these lines and creases are created equal? 
A study published by the International Journal of Cosmetic Science reports that in fact, there are 4 different types of wrinkles that show up on our face.
Today, let us break down the characteristics of these four types, understand what causes them and learn how you can prevent and minimize their appearance for healthier and younger-looking skin for years to come!
1. Atrophic Crinkling Rhytids
These appear on the face, chest and other parts of the body as fine lines that are almost always parallel to each other. These wrinkles are not etched deep into the skin and can fade away when your skin is stretched taut.
The main cause of these lines on our skin is the natural decrease of collagen and elastin as we age.
For some people, these lines may appear earlier because of free radical oxidation caused by excess sun exposure. Free radicals lead to tissue damage by breaking down our skin's collagen and elastin — the building blocks for skin's firmness and structure. This free radical damage results in wrinkles, fine lines, dehydration and loss of youthful volume.
2. Permanent Elastic Creases
Over time, fine lines become permanent wrinkles as we age. These show up on the cheeks, upper lip, neck, and decolletage.
These wrinkles are also a result of excessive sun exposure but smoking is a big factor in deepening the appearance of these lines. 
In addition to the lines over your lips caused by repeatedly pursing your mouth around a cigarette, your skin is also constantly exposed to tobacco smoke that contains a lot of chemicals and carcinogens.
Exposure to smoke inhibits the body's ability to deliver oxygen and nutrients to the skin cells, which causes the skin to age at a much faster rate. This results in a great deal of cellular damage that causes dry, dull, older-looking skin.
3. Dynamic Expression Lines
These wrinkles are caused by repetitive muscle movements of our face. Think of crows feet, laugh lines and forehead wrinkles.
The face muscles differ from other muscles in your body. As the facial muscles move, creases in the skin develop and can become permanently etched over time.
These wrinkles show on your face because you're expressing yourself and enjoying your life!
Unless you start living like an emotionless robot, these expression lines are inevitable.
4. Gravitational Folds
As the name suggests, these wrinkles form as a result of gravity pulling down on our skin which cause sagging and folding.  This occurs naturally as we age. Skin loses its structure because of the decline in collagen and elastin.
Where these wrinkles form on the face is also related to skin thickness. Researchers found that a plumper face with thicker skin may show fewer of these gravity folds compared to that of a lean face which has thinner skin.
Tips on How to Minimize the Appearance of Wrinkles
Although you cannot stop the natural aging process entirely, there are still ways you can prevent and minimize the onset appearance of premature aging. 
Here are some of our tips and tricks to keeping your complexion youthful and vibrant as the years go by!
Always use sunscreen
Spending too much time under the damaging UV rays of the sun breaks down the skin's collagen and results in a loss of skin elasticity.
Minimize your daily sun exposure and apply a generous amount of sunscreen (SPF 20 or higher) to skin exposed to the sun whenever you go outside.
Avoid the use of tanning beds.
Did you know that indoor tanning beds emit more harmful UV rays than what we get from natural sunlight? It's roughly three times more intense.
Tanning beds accelerate skin damage all around. Not only does it cause sagging skin but it poses a higher risk for major skin concerns like melanoma and skin cancer.
Include a collagen supplement in your diet
Boost your body's loss of skin firmness by taking a daily collagen supplement like YEOUTH Regenotin Anti-aging Supplement. It's clinically proven to reduce micro-wrinkle depth and skin roughness by 30%. It helps boost the body's ability to produce more collagen on its own.
Read more: Top 5 Health Benefits of Taking Collagen Supplements
Aside from that, it also promotes the synthesis of elastin and fibrillin which are important proteins for skin health.
YEOUTH Regenotin Advanced Collagen Generator ($51.95)
Use collagen-boosting skincare
It is important to note that simply choosing skincare products with collagen and elastin in them will not effectively help your skin. Collagen molecules are too large to penetrate your skin so they are not effectively absorbed.
You want a product that will penetrate the skin deeply in order to boost collagen production from within. Look for ingredients such as retinol and peptides.
Read more: 6 Step Anti-Aging Beauty Routine For Your 40s and Beyond
These help rejuvenate your skin by promoting skin cell renewal and collagen production.  These ingredients also help to visibly increase skin firmness, which helps minimize the appearance of fine lines and wrinkles. 
Mind your facial expressions
You can't stop your facial muscles from moving but you can minimize frowning, raising your eyebrows and crinkling your forehead. These expressions lead to increased forehead wrinkles.
Also look for neuro-calming peptides in your skincare for an instant smoothing effect on the skin. The ingredient argireline which is in YEOUTH Neck Firming Cream is a perfect example of a peptide that has a tightening effect on skin.
Quit smoking
As we have discussed earlier, smoking is a skin-aging double-whammy as it negatively affects the skin in a chemical and physical aspect.
Kick the bad habit to the curb and you will immediately notice a major improvement in your complexion. Your future self will be so grateful.
Invest in anti-aging skincare
You can definitely maintain a youthful glow for longer without invasive cosmetic surgeries with an excellent at-home anti-aging skincare regimen.
Aside from cleansing, moisturizing and nourishing your skin, take your skincare up a notch and invest in wrinkle-fighting skincare products such as serums that target wrinkles and fine lines. 
You can minimize how these wrinkles look by using skincare products that contain antioxidants like YEOUTH Vitamin C&E Serum to help defend against oxidative stress.
YEOUTH Vitamin C and E Serum with Hyaluronic Acid 2OZ ($22.95)
Which of these tips are you following to maintain that youthful glow? Let's talk in the comments below!
Sign up for our free newsletters and get weekly skincare articles like this plus special Yeouth DISCOUNT CODES delivered straight to your inbox. 

Don't worry, we hate spam just as much as you do! We promise our newsletter will be the opposite - you in? Click here to subscribe!