3 TIPS TO MAXIMIZE THE BENEFITS OF YOUR MOISTURIZERS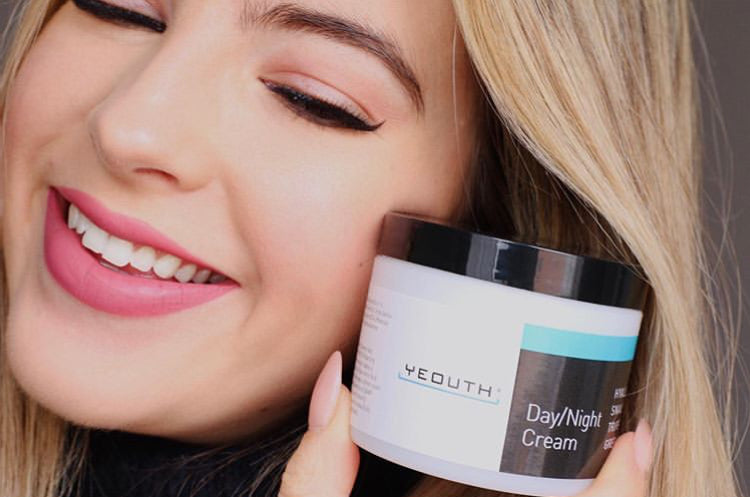 Moisturizing is a very critical step in our
skincare routine,
something we cannot skimp on.  Applying a moisturizer daily has many essential benefits.  It helps protect our
skin barrier
from external and environmental elements that can harm and damage our skin cells. 
Moisturizing prevents skin problems like dryness and overproduction of oil that causes acne and blemishes. 
Moisturizers have amazing anti aging effects.  It helps hydrate the skin making it more plump, firm and elastic.  This makes the skin less susceptible to the development of  fine lines and wrinkles.  
There are simple ways we can make the most out of our moisturizers.  By following these very simple steps we can reap all the benefits of our moisturizers to enjoy a more beautiful, YEOUTHful skin! 
1. LAYER YOUR MOISTURIZERS
Different skin needs and conditions require different moisturizers.  But it does not mean that you have to stack up on moisturizers.  Change up on your moisturizers as the seasons change because your skin can actually change along with the weather and various environmental conditions.  It is best to prepare and protect the skin for all kinds of transitions.  
In summer, lighter moisturizers are exceptional at keeping the skin moisturized. In the winter, thicker creams give the skin extra hydration and protection to combat drier, more frigid air. 
Read our blog: 10 Moisturizing Mistakes that You're Probably Making 
OUR PICKS: 
ANTI-AGING MOISTURIZER L22 with Shea Butter, Jojoba & Macadamia Seed Oil ($21.99)
HYALURONIC ACID CREAM with Tripeptide-31, Ferulic Acid & Vitamin C ($31.99)
Our YEOUTH Anti-Aging Moisturizer L22 can lock in long-lasting moisture that keeps the skin dewy and healthy.  It is packed with Shea Butter, Jojoba and Macadamia Seed Oil! It can nourish and hydrate even the driest of skin!
YEOUTH Hyaluronic Acid Cream penetrates deeply to provide multi-level skin hydration overnight and helps minimize the appearance of fine lines and wrinkles!  
2. APPLY YOUR MOISTURIZER ON DAMP SKIN
When skin is damp it acts like a sponge ready to absorb anything and everything.  Avoid drying off your face completely after washing, toning and applying your serums to prepare an excellent base for your moisturizer. 
But do not apply your skin care and moisturizer while skin is dripping wet!  This will have the opposite effect and will not help absorb your products. 
OUR PICK: RETINOL MOISTURIZER with Hyaluronic Acid, Green Tea and Ginseng ($21.99)
YEOUTH Retinol Moisturizer provides intense hydration while smoothing and softening visible signs of aging for a more rested and youthful appearance.
Moisturizing after a tone
Simply and carefully pat your face with a soft towel after washing, then dampen your skin with a toner.  Toners help restore the skin's barrier to keep it hydrated and protected from harmful bacteria and other pollutants after a cleanse. 
OUR PICK: BALANCING FACIAL TONER with Chamomile extracts ($17.49)
Our YEOUTH Balancing Facial Toner refreshes, tones and hydrates the skin's surface which helps with dry patches and redness that we encounter after cleansing. It's also designed to smooth, soften and calm the skin, prepping it for maximum absorption of the serums and other products that come next in your skincare routine.
3. APPLY SPECIALLY FORMULATED MOISTURIZERS FOR EYE AREA, AND NECK
The skin around our eyes is ten times thinner than the other parts of our face.  This makes it more vulnerable to the environment, and more prone to signs of aging like Crow's Feet and wrinkles! 
It is the reason why this sensitive area needs more nourishment and hydration to retain its firmness and prevent the deepening of lines over time. 
Read our blog: Ultimate Skincare Treatments for the Eye Area 
OUR PICKS: 
RETINOL EYE CREAM with Hyaluronic Acid and Tripeptide Complex ($19.99)
RADIANCE EYE GEL with Tripeptides and Hyaluronic Acid ($27.49)
Our YEOUTH Retinol 2.5% Eye Cream is specifically formulated with active ingredients dedicated to minimizing Crow's Feet, dryness, and puffiness. Using one right now can make a big difference in your appearance 10 years from now!
YEOUTH Radiance Eye Gel combines Hyaluronic Acid and Tripeptide amino acids to visibly hydrate and help reverse the signs of aging to reveal a brighter under eye area. It offers lasting hydration to the delicate skin around the eyes and improves the look of fine lines, wrinkles, dark circles and puffiness.
Skin around our neck, shoulders and chest or our décolletage area is also much thinner and has less fatty tissues.  They are as exposed to the sun and the environment as the face. 
That is why lines, spots, and loose, crepey skin tend to appear much sooner in these areas of the body. A Neck Cream can help make skin in these areas become firmer and smoother.
Read our blog: Skincare Tips for a Youthful Decolletage 
OUR PICK: NECK FIRMING CREAM with Green Tea and Vitamin C ($28.49)
Our YEOUTH Neck Firming Cream works to fight stubborn signs of aging like  fine lines, wrinkles, skin discolorations and loss of elasticity, specially on the neck area.
Neck creams must be applied morning and night in upward-sweeping motions to prevent sagging, allowing the cream ample time to sink in.
THE TAKEAWAY 
It is not enough to simply add a moisturizer to your skincare routine.  Learning to recognize the best ingredients that should be formulated in your products that can truly nourish your skin, and applying these properly are important factors to consider when using a moisturizer. 
This will give your skin the opportunity to reap the most benefits, and give you the confidence to embrace your skin and enjoy the power of YEOUTH! 
Day/Night Cream with Hyaluronic Acid, Snail Extract, Tripeptides and Green Tea ($24.95)
Our YEOUTH Day/Night Cream is lightweight for daytime and nourishing enough to repair skin overnight.  This cream provides optimal hydration for the skin to repair itself and restore natural vibrance with every application. Watch the appearance of fine lines, wrinkles, hyperpigmentation, and scars fade with regular use!
How do you keep your skin hydrated and moisturized? Try our amazing creams and moisturizers for a nourishing YEOUTH experience!