3 Signs you are Over Exfoliating your Skin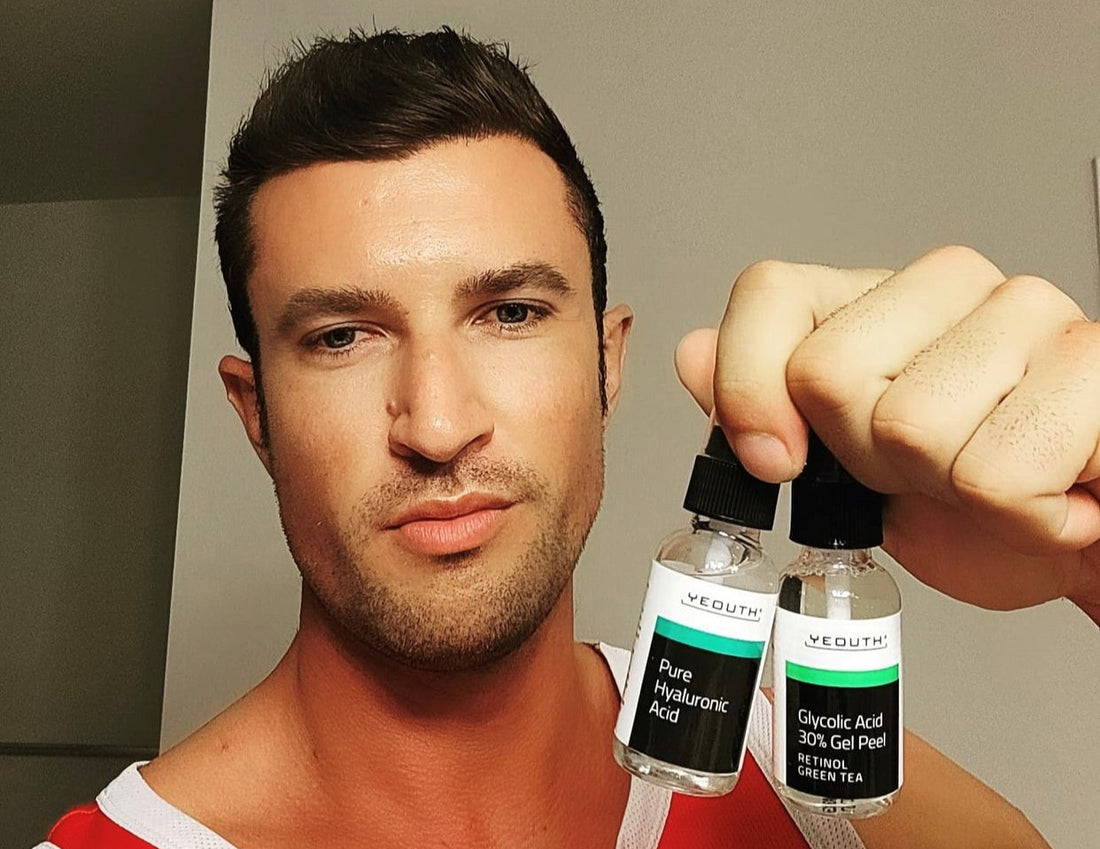 Exfoliating is one of the simplest, yet most effective, skincare steps that you can take to maintain a healthy, bright and YEOUTHful complexion. There is nothing more satisfying than a baby - soft skin after rinsing off a face scrub or a smoother, glowing complexion the morning after applying a peel!
As is the case with all skin treatments, too much of a good thing can also be bad. And in this case, the result can be over-exfoliated skin.
There are tons of exfoliating products like scrubs, masks, toners and peels available these days. With an excess of options, it is very likely that you might be over-exfoliating your face right now without even knowing it!
Read on to learn the warning signs of over-exfoliation and how to effectively do damage control if you fall victim to over-exfoliated skin!
1. Red, irritated and dry skin
The most obvious signs of over-exfoliated skin are redness, dryness, irritation and increased sensitivity. This essentially means that you have buffed away your skin's barrier — the layer that keeps irritants out and lock moisture in.
It is important to note that it is normal to experience redness and sensitivity immediately after stronger exfoliating treatments like chemical peels. However, if your skin remains this way days after you applied the peel, this means you need to tone it back a little and focus on repairing the skin. 
YEOUTH Glycolic Acid 30% Gel Peel ($27.49) and Salicylic Acid 20% Gel Peel ($27.49) are chemical peels you can do at home. They are easy to use and provide a gentle way of exfoliating the skin.  Use them properly, along with our amazing YEOUTH skin care and experience the YEOUTH difference!  Follow the instructions carefully, especially if you have sensitive skin, and take note of the after-care regimen. 
YEOUTH Retinol Serum ($21.95), Retinol Eye Cream ($19.99) and Retinol Moisturizer ($21.99) also offers the daily yet gentle exfoliation your skin needs! Choose your fountain of YEOUTH from this fabulous skincare line up! 
Read our blog: 
How to use Acids and Retinol Together in your Skin Regimen 
2. Breakouts
Exfoliating is a great way to keep your pores free of debris and excess oil. However, too much of it can actually weaken the skin barrier, allowing blemish-causing bacteria to thrive and cause pimples, blackheads, whiteheads, acne and other blemishes.
3. Very shiny skin 
Shiny skin is often mistaken as a positive outcome of exfoliating. If your skin looks waxy, almost plastic-like, this means that you have over-exfoliated to the point that you have stripped away your natural skin texture.
This might seem like a good thing but your skin barrier is actually suffering. That dewy glow should come from your serums and moisturizers – not your exfoliators!
How to Treat Over-Exfoliation
Noticing any of these signs on your skin? Stop exfoliating for at least two weeks to let your skin fully recover. Use products that will support the healthy growth of your skin, especially ones targeted at re-building the skin barrier, while protecting and hydrating your skin at the same time.
Our nourishing YEOUTH Day/Night Cream ($24.95) does this with its ingredients like snail extract and tripeptides that help repair skin damage and strengthen skin from within. This moisturizer is also packed with the powerhouse ingredient hyaluronic acid that works to provide optimal hydration to the skin by replenishing moisture levels deep within and locking it in. 
Another option is the YEOUTH Pure Hyaluronic Acid Serum ($16.45). This best-selling serum replenishes your skin's moisture levels instantly. Apply some few pumps onto your skin twice daily to restore a healthy, plump and vibrant appearance.
It is also even more important to remember to apply SPF daily. Over-exfoliated skin is more sensitive to sun damage which will only cause further irritation.
Read our blog:
How to Exfoliate Properly and Effectively 
The Takeaway 
Choose chemical peels and exfoliating products that are gentle to the skin and can bring the most amazing results! Use these regularly and properly to avoid over-exfoliation, and you will see and feel a huge improvement in your overall complexion. 
And do not forget to nourish and repair the skin with nutrient rich products that will help heal and restore moisture back into the skin! 
YEOUTH Glycolic Acid 30% Gel Peel ($27.49) and Salicylic Acid 20% Gel Peel ($27.49)
YEOUTH Glycolic Acid 30% Gel Peel exfoliates dead skin cells to reveal a brighter, more even and smoother skin surface. Formulated with 30% Glycolic Acid, Retinol, and Green Tea to fortify skin and promote clarity.
YEOUTH Salicylic Acid 20% Gel Peel can help regulate problematic skin by decongesting pores to achieve overall skin clarity. Formulated with 20% Salicylic Acid, Tea Tree Oil and Green Tea, this peel effectively dissolves dirt and oil trapped in the pores that cause acne, whiteheads, and blackheads. 
Have you tried using chemical peels at home? We are glad to show you how to do it more effectively, ask us how in the comments below!