Do's and Dont's about Home Acne Treatments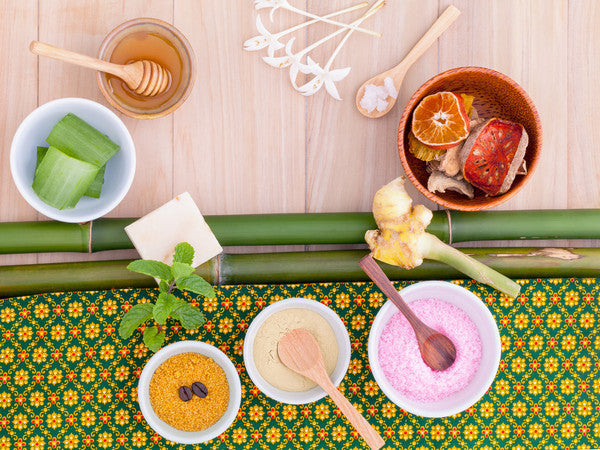 Oh, acne. There's just no way we can talk too much about acne.
Even the healthiest of all skin types get acne breakouts now and then – it mostly has to do with environmental hazards we face in our day to day, as well as our body's monthly cycles.

Good thing there are a lot of DIY acne home treatments out there. However, the great availability of resources for such treatments has its disadvantage too – some of the information that you will come across out in the Internet can be conflicting, or worse, ineffective.

This is why at YEOUTH, we want to provide you with the best recommendations for DIY acne home treatments and remedies. In this blog post, we will tell you all that you need to know about DIY acne home treatments, and let you in on what works and what actually doesn't.
Here are some things to keep in mind if you want to go the natural route and treat your acne from home:

1. Lemons
Lemons are almost a staple in every DIY acne skin recipe, for the simple reason that citric acid significantly helps kill acne-causing bacteria.
A bit of caveat, however.
Lemons are great and effective, but using them as a stand-alone anti acne product has its downside. According to dermatologists, acid levels of lemons are a bit too strong for our skin, making our skin more sensitive especially to sun exposure. What usually happens is this: when the natural oils on your face react with the acidity of lemon, a reaction occurs, which results to blistering, irritation, and high photosensitivity.
The solution? Mix lemon zest with natural moisturizing ingredients like honey, tomato, papaya, green tea, and egg white.
And voila! You now have access to the extreme acne fighting powers of lemons, sans the skin irritation.

2. Honey
This is the legit stuff. Well, yes, it's a bit sticky, but it can give this beautiful, soothing, and calming effect to the skin.
Honey, particularly manuka honey, contains a potent concentration of anti-inflammatory and anti-bacterial properties.
The soothing and anti-inflammatory effect of honey on acne (and even other skin conditions!) is what makes it popular as an effective home remedy. It's good to be used as a stand-alone product, but you can definitely mix it up with other natural ingredients as well (like tea tree oil, or cucumber extracts).

3. Essential Oils
This is the absolute real deal. Not everyone has a stash of essential oils at home, but if you do, these natural oils can help you shrink a zit. How? Simple. By powerfully yet naturally killing bacteria on the skin.
Plus, essential oils can also help ease feelings of anxiety and intense stress, as well as fight insomnia, and equalize hormonal imbalances. Thus, essential oils work not only on the superficial level of the skin, but it also promotes overall health that likewise results to acne-free skin.
A well-known anti-acne essential oil mixture would be lavender oil with a few drops of jojoba oil, chamomile oil, and calendula oil. Mix this with your regular toner, and experience its anti-inflammatory benefits, soothing your skin and calming those painful, inflamed, angry acne.
By the way, YEOUTH's Balancing Facial Toner has hypoallergenic chamomile extract and is an excellent product packed with natural skin-healing active ingredients.
Get it here
.

4. Fruits
Up for a DIY natural face mask? All you have to do is mix up some fruits. No… not as a fruit salad, but as a facial mask.
Here is a great all-natural face mask recipe derived from 100% fruits for a 100% all-natural and all-effective anti-acne treatment:
½ cup honey (A great antimicrobial and skin moisturizer!)
A small squeeze of lemon (To ensure removal of excess oil)
A slice of papaya (Papaya enzymes are able to facilitate healthy cell turnover)
Procedure:
Blend all ingredients.
Once you have a paste with a smooth consistency, apply it on the face evenly.
Let it sit for at least 15 minutes.
By the way, do keep in mind what you've learned about lemons – it tends to interact negatively with sun, remember? So it's best that you apply this face mask at night to prevent any unwanted reaction from sun exposure.
So there you have it!
Be sure to not fall for every gimmick out there on DIY anti-acne treatments. The Internet can be a crazy place! YEOUTH lives in both of these worlds, and you can count on us to tell you what's real and what's not.
Do you have any personal acne zapping tips? We would love to hear them!