Let's Talk About Moisturizers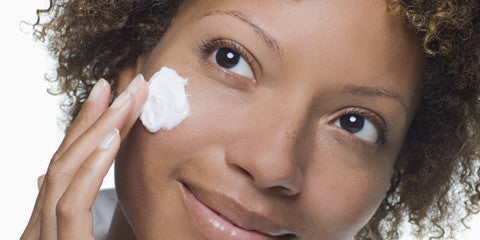 I am a big fan of moisturizing and hydrating - I try new products all the time, not because I really need it, but because I have this weird personal motto that discovering the perfect moisturizing bottle will change my life.

Needless to say, I have tried many options on for size. My top picks are always leaning on the lightweight variety. I layer with an oil or serum, like Yeouth's Vitamin C Serum with Hyaluronic Acid and Vitamin E (works wonders, especially during dry season!) - I prefer lightweight serums such as this instead of coating my face with a thick cream.
Of course, not all moisturizers are created equal. It's a pity that not all people check the ingredients on the label of their beauty products. It can be very confusing, I know. And choosing the most expensive one doesn't guarantee that you'll get the best one - they may simply have rare but ineffective ingredients.

Note the first few ingredients - look for common active ingredients like glycerin or proteins.

Glycerin acts as a humectant and helps to attract and absorb water. In general, it helps maintain the skin's outer barrier, which helps prevent dryness and flaking.

Peptides these are amino acid chains that serve as the skin's messengers, telling them to behave in a certain way. Peptides also boost elastin and collagen production, helping slow the aging process.
Hyaluronic Acid is practically everyone's favorite! This wonder ingredient can hold 100x its own weight in water and provides maximum hydration, even for the driest of skins.
Knowing what your skin needs will help you make the right decision. The moment you find the product that suits you, make it a point to moisturize on a regular basis and you'll go a long way toward camouflaging wrinkles and preventing dry skin.

So let's move on and help you reveal your softest, smoothest skin yet!

Here are the three best lightweight moisturizers that I recommend from experience. You can choose to apply them with a nice serum or wear them on their own on a regular basis - these babies are the real deal.

1. Kate Somerville

$65. Get it here.
Don't get me wrong, I fully support the use of formulas with oils, but this oil-free moisturizer can fulfill your needs just the same. With algae extracts, amino acids, and oil-absorbing elements that keep dry areas hydrated and oily areas shine-free. The packaging is simple and is air-tight, allowing the sea-based ingredients to stay stable even after repeated use. The formula tones and tightens, thanks to some film-forming elements. The product absorbs pretty quickly, and I was surprised that it left a balanced spread of moisture on my face. No frills, no fragrance, just a reliable product.

2. Kiehl's Skin Rescuer

$40, Get it here.
When I was a young free spirit, I made certain lifestyle choices and my skin suffered from it. Working and stressing myself too much + partying with friends in the wee hours + not eating the right foods translated to dry skin with a couple of breakouts every now and then. Then I met this moisturizer. It has a lot of ingredients that keep the skin in great shape, like Rosa Gallica and Chamomile. I still tend to indulge in the finer foods of life from time to time (pizza), but I believe that this product helped address a lot of my skin problems.

3. Yeouth's L22 Moisturizer

On sale! Regular Price $59.95, Sale Price: $19.95
Get it here.
With its straightforward packaging, you can immediately tell that Yeouth is all about delivering results. Despite its simple look, I found that the contents of this bottle are simply excellent in their ability to cure what ails your skin. It has a lightweight, silky texture that almost has a primer-like effect, and it's packed to the nines with soothing, hydrating, redness-reducing key ingredients that truly makes a difference even after first use. The secret is in L22's lipid complex, which is 100 percent magic - derived exclusively from natural botanical nutrients including Jojoba oil, Shea butter, Olive oil, and Macadamia oil. The L22 Lipid Complex is proven to improve skin hydration and barrier repair. Shea Butter has long been used for its moisturizing and skin healing properties, transforming dry, wrinkled skin into glowing, smooth, and plump. Jojoba & Macadamia Seed Oil improves skin look and feel with Jojoba Oil (wax esters) and Macadamia Oil (triglycerides). Excellent stuff, all packed in one bottle! 
What are your favorite ways to keep your face moisturized and glowing? We would love to hear in your comments below!