Which Skin-Boosting Vitamins Should You Be Taking?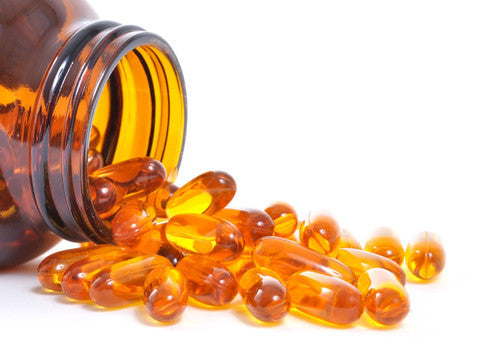 There is tons of research that recommends we take specific vitamins and minerals to boost skin health and promote well being. However, when we set foot in a nutritional shop or walk through the vitamin aisle, we know that choosing the right vitamins can be somewhat intimidating. There are so many options to choose from, so how do we know which vitamins are fit for us to take?

Let's put an end to the guessing game and get some definitive answers today.

1. If you are in your 20s
Unless a person has a skin condition like acne or psoriasis, the majority of young people these days don't focus too much on skin care, and with good reason. Time is on their side! If you are in your twenties, it's best to think more about beauty maintenance instead of anti-aging. This age group should be more about choosing vitamins that promote healthy skin, hair, and nails. Gamma-linolenic acid in the form of evening primrose oil or black currant oil in particular, is a vital fatty acid that encourages healthy skin.
We recommend: Barlean's Organic Oils Organic Evening Primrose Oil

2. If you are in your 30s
It's a fact that the skin matures as we age. Add some external factors like pollution, stress, sun exposure, and poor habits, and wrinkles are unfortunately, a natural part of aging. Skin becomes more prone to dryness, roughness, which leads to adult patches and breakouts. To remedy this, be sure that you are supplementing with adequate quality fats in your diet, most especially omega-3 fatty acids. Grab that fish oil supplement and see your skin glow!
We recommend: BodyVega Omega 3 Fish Oil Supplement

3. If you are in your 40s
A lot of women in their 40s have a love affair with collagen, and understandably so. Collagen is the protein that promotes skin elasticity and strength, and this protein unfortunately declines as we age. To keep skin vibrant and youthful, most nutritionists recommend a collagen supplement. Take it for at least 12 weeks, and you should see a significant reduction in wrinkles, lines, and dryness.
We recommend: Activa Naturals Collagen
4. If you are in your 50s
An antioxidant supplement is essential for this age group. Pick one that contains turmeric. Turmeric's active ingredient, curcumin, can help prevent bone loss and arthritis in more mature women, plus it has a high antioxidant content to help the skin ward off free radicals. Vitamin C and E are both potent antioxidants, not only are they great for boosting skin health, they may help protect you against diseases like cataracts, cancer, and Alzheimer's. You can also get your daily dose of Vitamin C from tomatoes, citrus fruits, and vegetables like broccoli, peppers, and asparagus. Nuts, oils, and seeds are Vitamin E-rich.  
We recommend: Vimerson Health Turmeric Curcumin with Bioperine® Anti-inflammatory, Antioxidant & Anti-Aging Supplement

5. If you are in your 60s or older
Arm yourself with potent anti-aging supplements, Vitamin B12, and Vitamin D if you are in your 60s or older. We normally don't think about these as beauty vitamins, however, they can help with skin function and normal metabolism. We lose the ability to absorb nutrition (even from food) in the same capacity compared to our younger years. Hence, a quality anti-aging supplement will help a lot.
We recommend: Zhou Nutrition Resveratrol Supplement with Green Tea