5 DIY Skin Care Recipes That Everyone Should Try!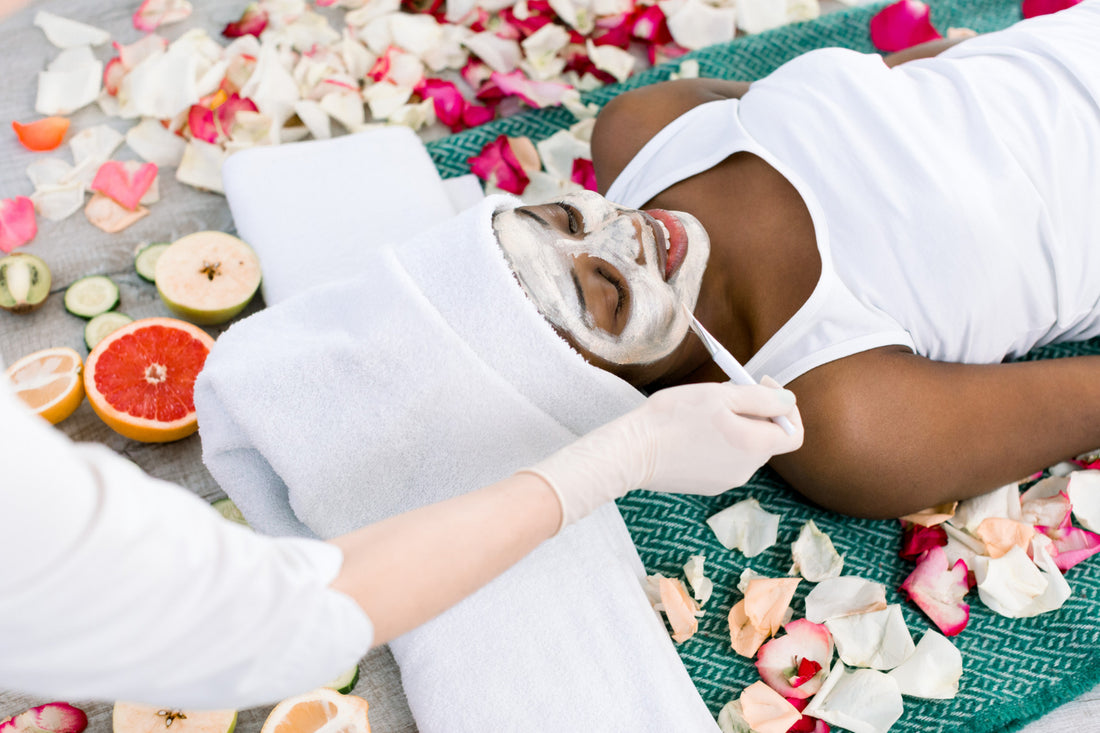 Do you know that there are common household items that can drastically improve your skin? With these effective but inexpensive natural beauty treatments, great skin will become your signature!

Read on and try these recipes, and be on your way to looking and feeling younger.

1. Dry Skin
As we age, the skin's moisture barrier weakens, leading to dryness. Hydration is key and is an essential skin-saver!
Our natural fix: a nice-smelling, antioxidant-rich cocoa mask to replenish lost moisture to help the skin rejuvenate.

Recipe:

1 tbsp. cocoa powder - packed with antioxidant to combat free radical damage
1 tbsp. honey - a humectant that boosts hydration
1 tbsp. sour cream - a lactic acid that will gently exfoliate and hydrate
1 egg white - firms and tightens skin

Combine the ingredients. Apply as you would a face mask, and allow it to dry for a few minutes before rinsing.

For a wrinkle-fighting boost, apply Yeouth's Vitamin C Serum with Hyaluronic Acid and Vitamin E.
YEOUTH Vitamin C&E Serum with Hyaluronic Acid ($15.95)


2. Rough Hands
Our natural fix: We recommend a heavenly, warm milk soak to soften your hard-working hands.
Recipe:

Heat around 3 cups of whole milk in the microwave. Pour it into a bowl and let your hands soak in the milky goodness for 5-10 minutes. Allow the Vitamin A and E in the milk to nourish and soften dry skin. The fat in the milk has nice hydrating powers too!

3. Oily Skin
Our natural fix: You can effectively regulate the skin's pH! Try our apple cider and oat mix. Apple cider contains alpha-hydroxy acids in high quantities that will help your skin maintain pH levels. Oats contain saponins, a natural but potent cleanser.

Recipe:

3 tbsp. ground oats
1/4 tbsp. lemon juice
1/4 tsp. apple cider
1/2 tsp. brown sugar

Mix all the ingredients until you form a smooth paste, keep on stirring until you get an even mixture. Cleanse skin the usual way, then apply the mixture, letting it sit for a good 5-10 minutes. This will allow the mix to penetrate the skin's layers. To increase blood flow on your face and gently exfoliate the skin, rub using circular motions. Rinse off.

4. Damage from the Elements
Our natural fix: Our soothing berry mask detox. Blueberries are packed with antioxidants that help protect and heal the skin from free radical damage. The Vitamin C from lemons will also aid in skin healing and repair.
Recipe:

1 tbsp. ripe blueberries, crushed
2 tbsp. baking soda
1 tbsp. lemon juice
2 tbsp. water

Blend all the ingredients then apply on face. Let the mixture sit for 15-20 minutes. Rinse gently with warm water.

5. Acne-prone skin
Our natural fix: A soothing and detoxifying white tea toner. Let's now focus our attention to working from the inside out. In fact, regular intake of a simple lemon + water mix will help kick start your detox program.
Recipe:

1 tsp. peppermint tea leaves
2 drops of lavender oil
1/2 cup distilled water, boiled
4 tsp. white tea leaves

Let it steep for at least 10 minutes then pour the mixture in a glass container. Allow to cool. Mix with a good amount of aloe vera gel to fill a 4-ounce spray bottle. Let it cool in the fridge before spritzing on face.

For a ready-made antidote, we suggest that you try Yeouth's Balancing Facial Toner with Hypoallergenic Chamomile Flower Extract which has antibacterial, antifungal, anti-inflammatory properties. The toner also has Allantoin and Alcloxa which has exceptional soothing, healing, and moisturizing powers.
Balancing Facial Toner ($15.95)
We will feature more DIY recipes for great skin in our upcoming blog posts, so stay tuned!