10 Moisturizing Mistakes That You're Probably Making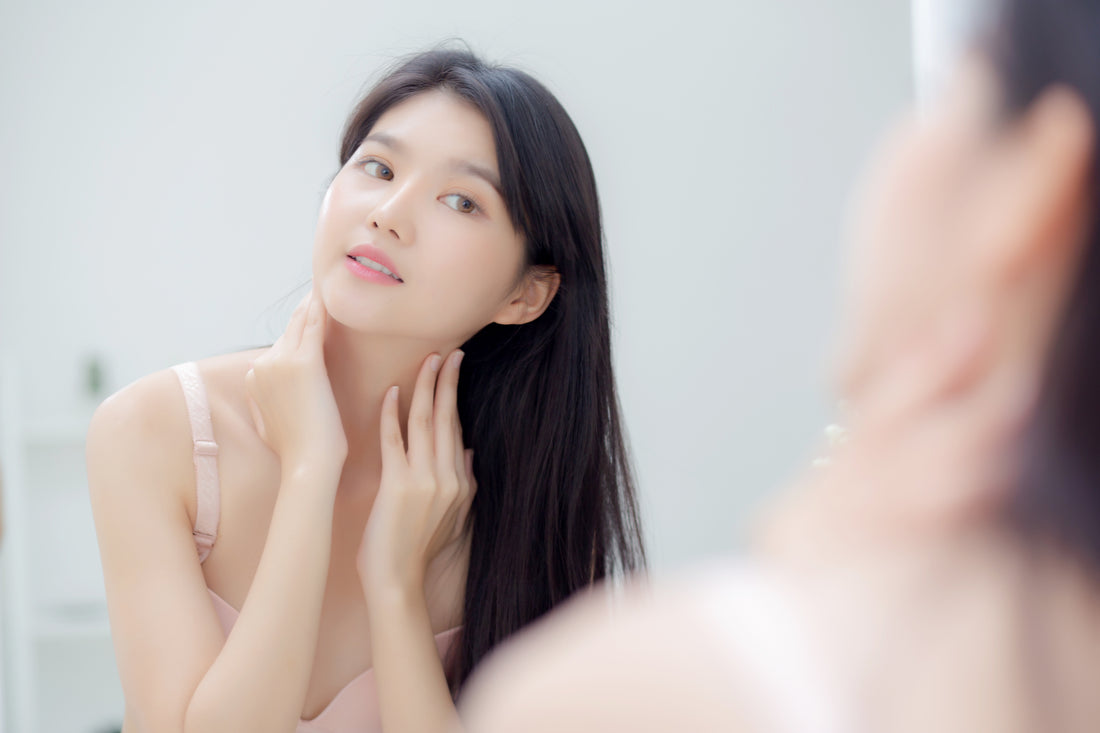 Are you moisturizing the right way?
Moisturizers are not the most complicated skincare product but according to skin experts, a lot of us are using them incorrectly.
Apparently, a lot of things can go wrong in this very important skin care step and it can have the opposite effects on your skin if you're not careful.
Check out these common moisturizing mistakes so that you will know what to avoid the next time you're doing your skincare regimen!
Mistake #1: You're not using one
This might seem like a given if you're a skincare enthusiast but a lot of people actually don't use a moisturizer in their daily routine.
Many people think that with the proper diet and enough water, their skin can look clear and healthy all year long. We hate to break it to you, but that is simply not how it works.
In fact, contrary to popular belief, experts say that drinking 8 glasses of water daily is not enough to keep your skin dewy and supple.
Dry, dehydrated skin is a problem and is caused by external factors such as cold weather. It can also be caused by central heating or air conditioning and harsh skincare products.
Moisturize twice daily after cleansing to keep your skin happy and hydrated! It works by creating a protective barrier on your skin that will nourish and rehydrate your skin more effectively.
Mistake #2: You're applying too much or too little
Using a moisturizer regularly but still feeling dry and itchy on some parts of your face? It could be because you're not using enough to cover your skin.
On the other hand, you could also face some issues if you're using too much. If you notice a white filmy residue after moisturizing, or you get that heavy, sticky feeling hours after, you're probably using more than your skin needs.
Take the time to figure out what amount exactly works for you!
Using clean fingers, apply dabs of moisturizer on the key areas such as your cheeks, nose, chin, forehead, and neck. Make sure you apply evenly, giving extra attention to the areas that are more prone to dryness.
Mistake #3: You're not using the right moisturizer for your skin type
Sometimes, it's not you. It's your moisturizer. You're not getting the results you need because you're using one that doesn't cater to your skin's needs.
You may be thinking, "this moisturizer cost $100 and it's what my friend uses to get gorgeous skin!" Well, just because it works for her doesn't mean it will work well for you too! Moisturizer recommendations from others are always welcome but make sure you have the same skin type.
Just like finding that perfect pair of jeans, it's best to learn about the ingredients and choose one that best fits your personal skin concerns.
Read more: Moisturizing 101: What Moisturizer Should I Use for My Skin Type?
Mistake #4: You're skipping it because your skin already feels oily
One of the biggest skincare mistakes of people with oily, acne-prone skin is skipping the moisturizing step altogether because they fear that it might make their skin even greasier. Some also think that their skin's natural oils are enough to keep their skin hydrated. 
This simply isn't true! Oily skin does not equal hydrated skin!
Not moisturizing could actually be causing your excessive oil production. When our skin dries out, it signals the body to produce more oil to compensate for the loss of moisture.
If you have oily skin, make moisturizing a priority in your daily skincare regimen. Your skin needs that much-needed hydration to balance out your complexion.
If you're concerned about clogging your pores and triggering a breakout, try oil-free moisturizers like YEOUTH Day/Night Cream. Formulated with hyaluronic acid, green tea, tripeptides and snail extract, this non-comedogenic and lightweight cream helps provide long-lasting hydration all day and night.
YEOUTH Day/Night Moisturizer with Snail Extract, Hyaluronic Acid, Green Tea, & Peptides 4oz ($22.95)
Mistake #5: You're rubbing it in too vigorously
It's very important to be gentle when applying your moisturizer. Slathering your face and rubbing it in too harshly, especially when you're in a hurry, can do more harm than good to your skin.
Getting used to the constant tugging and pulling on your face whenever you apply skincare can actually lead to premature lines and wrinkles. Instead, apply gently using upward motions. For a lighter touch, use your ring or pinky fingers.
Mistake #6: You're applying your moisturizer to dry skin
If you're applying your moisturizer onto completely dry skin, you're missing out on getting the full benefits. Moisturizers work best when applied to damp skin because it allows the key ingredients to penetrate deeper into the skin to lock in moisture for a longer time.
For maximum results, apply moisturizer shortly after cleansing, very lightly pat your face with a towel, use a toner to restore your skin's barrier while keeping it damp and hydrated, and then proceed immediately with your serums and moisturizer. 
Try this technique with YEOUTH Balancing Facial Toner, a refreshing mist that tones while hydrating the skin's surface. Spray on your face and smooth your serums and moisturizer on afterward!
 YEOUTH Balancing Facial Toner ($15.95)
Mistake #7: You don't use eye cream
Regular moisturizer should not be applied near the eyes since skin in this area is very thin and delicate. 
In fact, the delicate skin around the eyes is ten times thinner compared to other parts of the face. This makes this sensitive area more vulnerable to harsh ingredients found in some moisturizers such as fragrances, parabens and sulfates. These ingredients can easily be absorbed by the thin skin around our eyes and can cause swelling, redness and irritation.
Still, this doesn't mean that you have to forget about caring for the skin around the eyes! They are the first part of our face to show signs of aging so hydrating and nourishing the delicate eye area daily is a must. If you haven't already started using an eye cream in your skincare regimen, now is the perfect time to start.
Try Yeouth Radiance Eye Gel, a soothing eye gel that penetrates deeply to offer lasting hydration to minimize crow's feet, sagging and puffiness with continued use over time. Apply in small dots around your eyes and gently massage into the skin using circular motions. 
YEOUTH Radiance Eye Gel ($24.95)
Mistake #8: You're not extending it down to your neck and chest
If you're one of those people that don't extend their skincare products past their jawline, it's time to change that habit ASAP! No one wants to have a smooth, youthful face sitting over a rough, dull-looking neck and chest.
Just like the delicate skin around our eyes, the skin around our neck is also much thinner than the rest of our body. This makes it more prone to the biggest telltale sign of aging: lines and loose, wrinkled skin.
Remember to extend your moisturizer down to your neck and chest. Better yet, use a special anti-aging neck cream to help make it look firmer and more youthful.
YEOUTH Neck Firming Cream is formulated to smooth and soften skin for a more lifted, tightened and toned appearance. Just as you would on the face, apply this cream in upward-sweeping motions to discourage sagging and to keep your neck youthful.
YEOUTH Neck Firming Cream with Green Tea, Argireline, Vitamin C 2OZ ($25.95)
Mistake #9: You apply your foundation too soon
Running short on time? If you have tried slapping the basics on your face (toner, moisturizer, foundation, etc.) just to quickly finish your routine, you may notice that the end result is uneven and blotchy.
That is because applying foundation immediately after moisturizing can cause your makeup to thin out and to provide less coverage.
The fix for this is just a little bit of patience. Give your moisturizer 2-3 minutes to soak into the skin or blot your face with a tissue before applying your foundation.
You can also opt for tinted moisturizers and rock that au naturale look if you're really in a hurry.
Mistake #10: You're sticking to that one moisturizer that you've been using forever
If you have been using the same moisturizer for years, it's high time to rethink your product and consider trying something new. Our skin changes seasonally based on a lot of factors. All of these factors can change the overall effectiveness of your moisturizer. 
Aging, changing your diet or moving to a different climate can alter your skin type and cause several skin issues. Hormonal changes from menopause can also cause some drastic changes in your skin such as dryness, adult acne or skin sagging.
Be attuned to your skin needs so that you can use the right products that will make you look and feel your best.
Read more: Caring For Your Skin During Menopause
You should also be on the lookout for changes in the color, texture, and smell of the moisturizer you're using. If it is not what it used to be when you first opened the jar, it could mean that the components in it have changed and the ingredients may have expired.
Are you guilty of any of these moisturizing mistakes? Do you have any tips on how to keep your skin healthy and hydrated? Let's talk in the comments below!
Sign up for our free newsletters and get weekly skincare articles like this plus special Yeouth DISCOUNT CODES delivered straight to your inbox. 

Don't worry, we hate spam just as much as you do! We promise our newsletter will be the opposite - you in? Click here to subscribe!